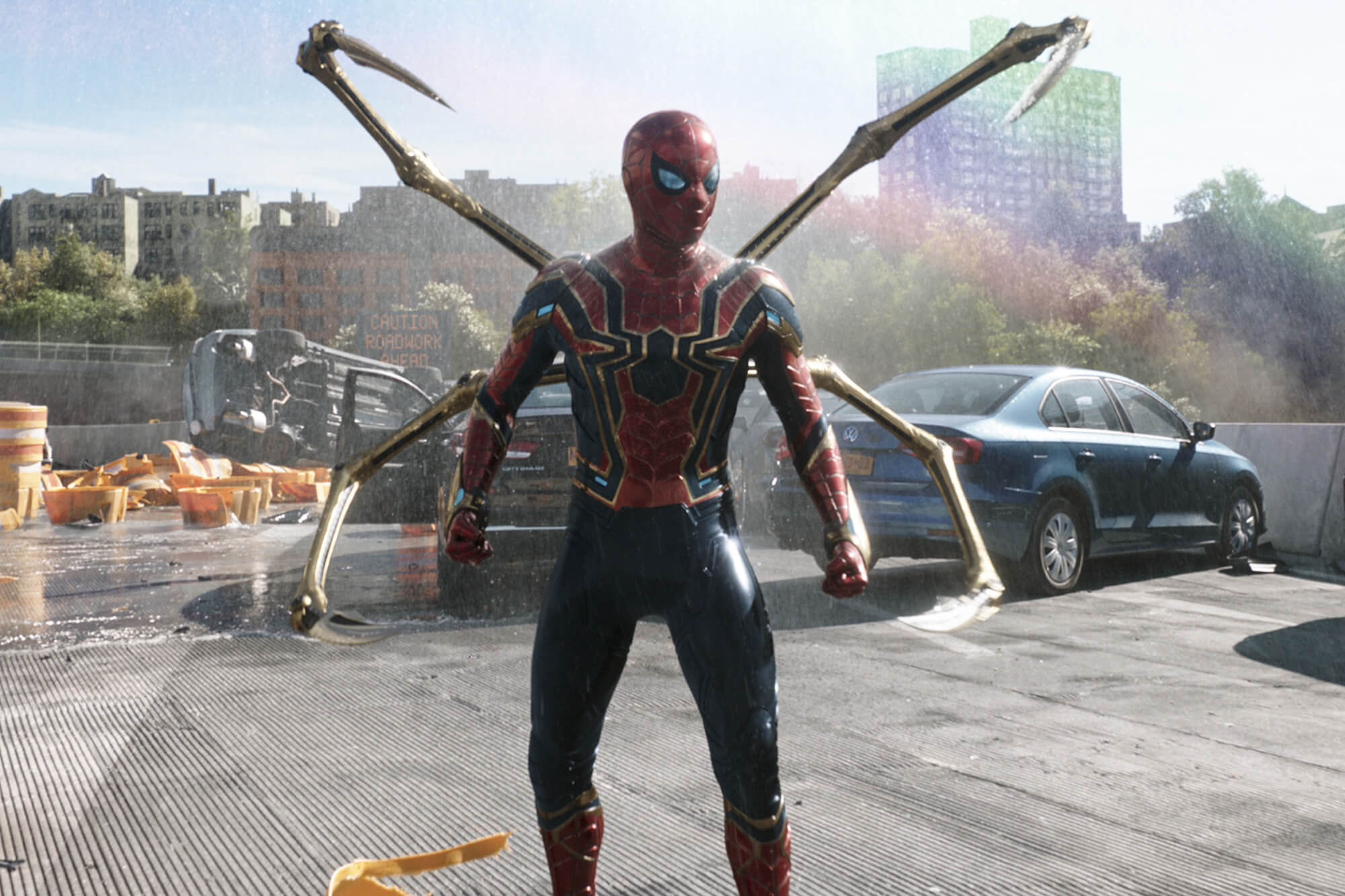 We feel like we have waited almost two decades for Spider-Man: No Way Home to land in cinemas, and in many ways we have. The 27th film in the Marvel Cinematic Universe and its biggest undertaking since The Russo Brothers' two-film decade-long culmination in Avengers: Infinity War and Endgame, No Way Home had a lot riding on its red and blue shoulders. Not only does this film have immeasurably high expectations to live up to but it also had not just one but three generations of Spider-Man fans to satisfy as it did. It well and truly was buttock-clenching time for our favourite web-slinging hero (not that there are too many of those). Well, breathe one big sweet long sigh of relief web heads because No Way Home not only meets those grand standards it boldly aims for, it swings over them in style and delivers maybe the greatest entry in the MCU. And hands down the Phase 4 gold standard.
Despite the powers that be apparently wanting to keep secret the film's exciting core concept up until release, the truth had to come out, this was a fact too big to hide from the ever prying eyes of the social media age (especially when you have a cast so loose-lipped in interviews too, naming no names). So, with that said, it is not too much of a spoiler to say that this film finally ambitiously opens up the idea of the Marvel multiverse. But there's a little more to it than that…
Now infamous, after the events of Far From Home and his battle with master deceiver Mysterio, Peter Parker (Tom Holland) becomes public enemy #1 for the wrath of the world's media and a very divisive figure among the people. The man behind Spider-Man is known to all now but this does far more than make it difficult to go shopping in peace, this identity reveal has brought with it real life-altering consequences for not only Peter but his friends and family as well. So, to sort this big problem, Peter relies on a big solution, asking for Dr. Strange's (Benedict Cumberbatch) help in conjuring up a spell to fix things. But those things soon spiral out of control even more and open up Peter's world to a whole host of new issues and adversaries from realities beyond our own.
Tom Holland arguably cements his place as the greatest onscreen Spidey in a film that is filled with love for all that came before (and hope for what lies ahead), be it on the pages of Stan Lee and Steve Ditko's work, in Sam Raimi and Marc Webb's previous onscreen adaptations, or even elsewhere. Holland's performance is his very best work in the iconic part and fuels a film that has so much to offer everyone who could not wait to be sat there in that cinematorium taking it all in. 
There is simply nothing else a fan could have hoped for here, No Way Home delivers on everything a filmgoing audience member could have reasonably (and for that matter unreasonably) expected, setting up great things down the line and tying up both beloved and even not so beloved franchise ideas, in a staggeringly well-handled piece of superhero filmmaking. Some huge comic book storytelling is put to breathtaking display on the big screen, conjuring sights and feats many never dreamed they would ever live to see on a mainstream level like this. This is spectacle sure, but it is also a film of great emotion and heart.
There are many returning faces, as the trailers have shown, but amidst this packed roster of characters and villainy, all remarkably have real purpose. Each villain particularly is treated with the utmost respect and gets their own brilliant arc in this spectacular story of rehabilitation, goodness and compassion, even – or rather especially – in the face of great loss, pain and sacrifice. A story that brings stakes with its exhilarating and inventive set prices and feeling with its characters, old and new, as eras combine in a blender of Spider-Man mythos that is expertly orchestrated by director Jon Watts and painstakingly mapped out by screenwriters Chris McKenna and Erik Sommers.
The surprises, reveals and crowd pleasing delights keep on coming and the film – from Michael Giacchino's heartbeat-skipping musical riffs to the many joyous references – proves early and often that the wait was not only worth it but essential in building to a motion picture that just might have saved your friendly neighbourhood cinema. This is super heroic event cinema on a heck of scale aesthetically but also emotionally, which lives by that very powerful yet simple ethos Uncle Ben uttered all this years ago, and you simply have to see it on the big screen. You will feel like a kid again throughout. And you will understand, if you do not already, why this kid from Queens and his web-spinning has meant so much too so many for nigh on six decades and counting.
A marvel indeed.