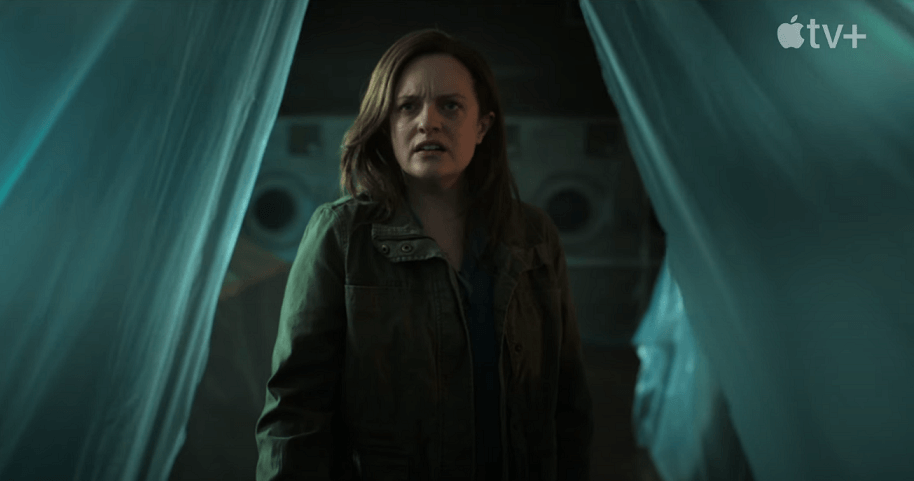 After a brutal assault leaves Kirby Mazrachi in a reality that shifts without warning, she must team up with a fellow reporter at the Chicago Sun-Times to track down a serial killer – but not just any killer, one that can travel through time.
Based on the hugely successful best-selling book The Shining Girls by Lauren Beukes, this AppleTV+ exclusive series stars Emmy Winning Actress Elisabeth Moss in a truly gripping and compelling Sci-Fi thriller that will have you on the edge of your seat. Moss, as she does in every project she is a part of brings a powerful lead performance to the screen and absolutely elevates everyone around her. As we are learning more about Kirby's history and her world that is consistently shifting around her (including her waking up one day with a pet cat named Grendel, and then the next Grendel is a dog), her story is unfolding in real-time whilst the narrative of the sinister Harper (Jamie Bell) is twisting and turning in every direction.
Although their paths rarely or subtly cross each other across the first four episodes, Moss and Bell absolute steal the show and, even with the story being a wonderfully concocted slow burn, you simply can't take your eyes off of the screen.  Harper's true motive is still yet unclear, but with Kirby and her partner Dan hot on his heels, this is shaping up to be a special series, especially with time travel added to the mix for extra surprises and tension. Commendation must be given to the showrunners for creating an authentic '90s feel (the decade the story is set in) which only adds to the impeccable overall presentation.
SHINING GIRLS begins streaming on AppleTV+ on April 29th