Reviews | Written by Alan Boon 12/11/2022
SCARRED FOR LIFE, MAC Birmingham
Since the release of their first Scarred for Life book in 2017, creators Stephen Brotherstone and Dave Lawrence have taken to the road for occasional live shows, based on the contents of the book (and its 2021 sequel) and accompanied by convivial host Bob Fischer. Essentially, it's just three men – or two when Dave goes down with COVID, as he did days before this show – and a PowerPoint presentation, so what makes it such a compelling evening? Perhaps the answer lies in a joke that Bob throws out moments into the show, that this is a support group for those who grew up in the 1970s, and a look around the audience assembled at the MAC in Birmingham – just half a mile from the old Pebble Mill studios – reveals men and women of "a certain age" are indeed enjoying this dip into the archives of the frankly inappropriate and disturbing material served up on TV in that most difficult of decades.
Staged as part of the MAC's Square Eyes festival, which also featured showings of Year of the Sex Olympics and an audience with Garth Marenghi, the show is heavy on the television of the era, with a particular focus on those shows transmitted at 4.45pm. This seemed to act – at least in the minds of the schedulers – as a children's watershed, heralding the arrival of such unsettling fare as Irish rebellion drama Scarf Jack and societal breakdown miseryfest Noah's Castle. Public information films get a good going over, as do the Video Nasties and Red Triangle films of the 1980s, with plenty of anecdotes from Stephen and Bob about playground gossip and local characters like Pete Wigwam.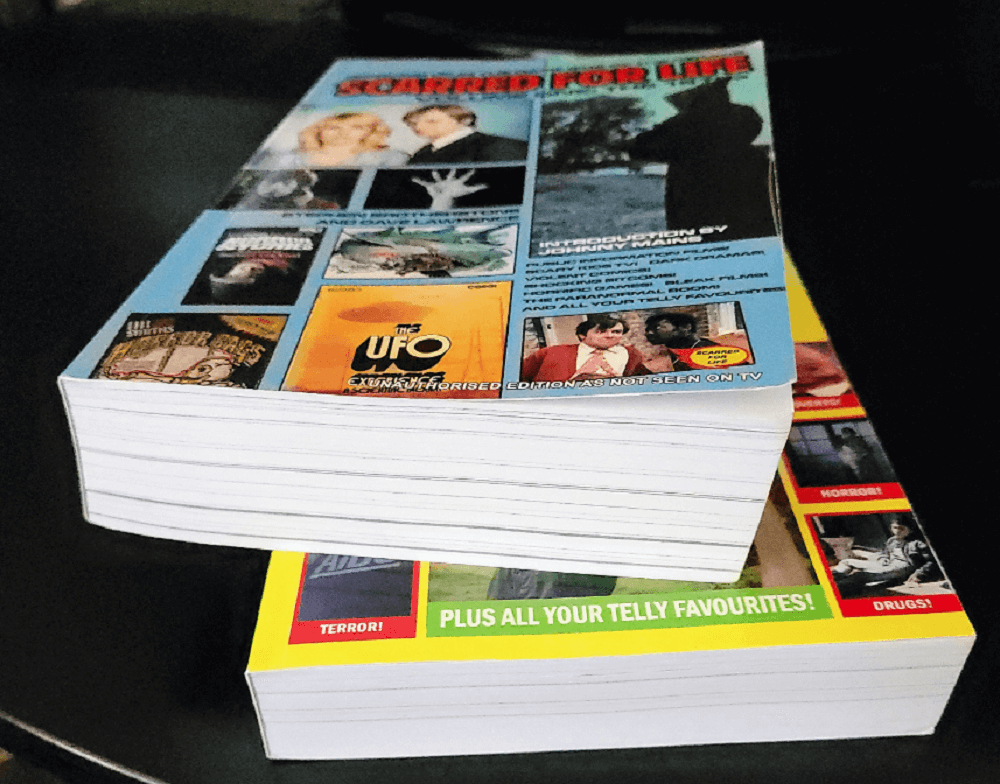 Advertised at ninety minutes, the show went a good hour past that and that's a problem. It's a problem because two and a half hours spent in the company of these men, these films, and these memories still isn't enough, and a full day probably wouldn't be sufficient to properly cover the contents of two books that clock in at a combined 1300 pages. There's no regular schedule for these live outings – Stephen and Dave are too busy beavering away on volume three, due out next year – but it's worth keeping an eye on social media in case they bring their unique and hilarious look at the unnerving media most of us grew up with to a venue near you; unlike running on a beach littered with broken pop bottles, you won't regret it.