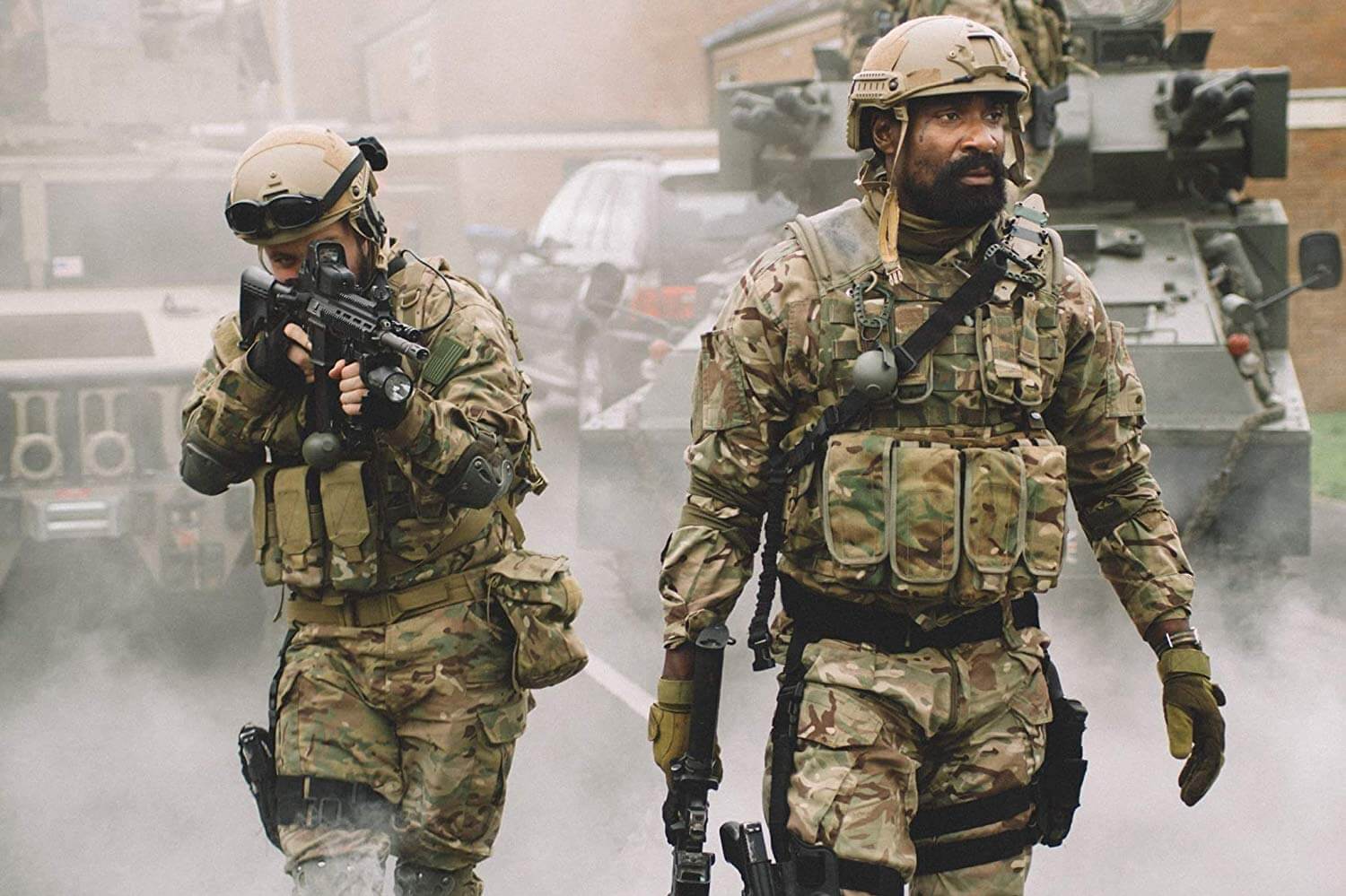 A deadly virus has been unleashed in London. A team of elite soldiers have just 72 hours to extract a scientist with the key to a cure. Redcon-1 has been initiated.
From Lancaster-based director Chee Keong Cheung, Redcon-1 is a fresh take on the zombie genre. After a zombie virus is unleashed upon the unsuspecting British public via an escaped convict, a group of soldiers are thrust into an unknown environment of London's quarantine zone tasked with extracting a very important scientist who claims to be the only one who can save mankind. Whereas the plot and setup is simple, it's what lies within that makes this tale equally kickass and full of heart throughout.
Starring Oris Erhuero in the lead role and former WWE superstar Katarina Leigh Waters (aka Katie Lea), the story at its core is less about the zombies themselves, more about exposing true evil and understanding the power of family.
What makes Redcon-1 stand out against other zombie films is that it knows exactly what it is, managing to take itself seriously while also being an incredibly exhilarating and fun experience. It's obvious that everyone, from the main cast right down to the zombie extras are having the absolute time of the lives. The fight sequences are admirably well choreographed, managing to capture the fast paced and electrifying atmosphere of 28 Weeks Later. One particular scene, set in the confined space of an apartment block hallway with infected coming at our protagonists from every possible angle, makes for one hell of a barnstorming action set-piece. In terms of the special effects, never does it seem overdone. The right amount of attention to detail is given, meaning that most of the zombies that are shown close up have a rotting look to them while also retaining their humanity.
Erhuero gives a heartfelt performance as Captain Marcus Stanton, with the most surprising element of the story potentially leaving viewers wiping away a few tears come the end credits scene. That being said, to its detriment, the film does feel a bit bloated and could perhaps be better suited as two part story. Either that or some of the subplots could have been shelved entirely in order to keep a consistent pacing.
With all that being said, the overall experience is pleasantly surprising. Redcon-1 is a badass British mashup of heavy hitters like The Raid and 28 Weeks Later but also has a lot of heart and soul akin to Train to Busan, especially in its finale. Zombie fans should definitely look to take a bite out of this one when it hits UK cinemas this September.
REDCON-1 / DIRECTOR: CHEE KEONG CHEUNG / SCREENPLAY: CHEE KEONG CHEUNG, STEVE HORVATH / STARRING: KATARINA WATERS, MARK STRANGE, CARLOS GALLARDO / CERT: 18 / RELEASE DATE: 28TH SEPTEMBER 2018