A Quiet Place Part II will be many people's first trip back to the cinema after months away. It seems fitting, given the extent to which the cinema experience is ingrained in the very premise of A Quiet Place – where the silence is hard-earned and heavy, and any sound, however muted, is experienced acutely. And while Part II may not be as lean and claustrophobic as its predecessor, it's still a film best enjoyed with the big screen and the power of surround sound in its corner.
John Krasinski's sequel initially backtracks to the day the alien species arrived. It's a clever way to remind the audience of everything the Abbotts have lost, as well as developing some context for the introduction of Cillian Murphy's Emmett. Flash forward 474 days, and the story picks up right after the devastating conclusion of A Quiet Place – it should be noted that having seen the first film is mandatory.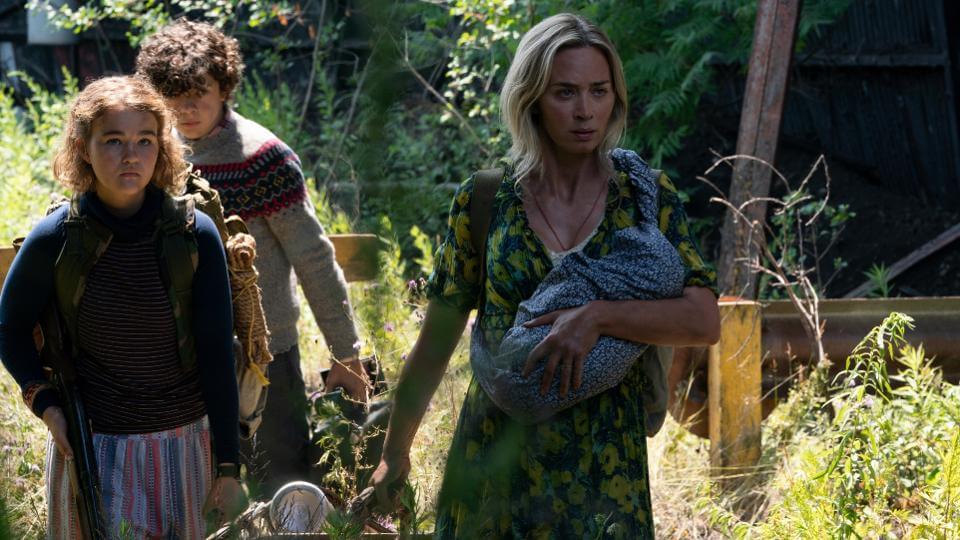 With the patriarch dead, what remains of the Abbott clan must leave the farm and find safety at one of the other encampments, signalled by bonfires in the distance. Evelyn (Emily Blunt) leads her children Marcus (Noah Jupe) and Regan (Millicent Simmonds) to away, newborn baby in tow. Luckily for them, the first person they encounter is their old friend and neighbour Emmett. The apocalypse has taken its toll on the grizzled survivor and yet, despite initial resistance, he agrees to take them in.
A Quiet Place Part II sees fan-favourite Regan takes centre stage, Simmonds showing every sign of a star in the making. She figures out there may be a community of survivors nearby who have established a sanctuary free from monsters and, driven by her grief and the desire to continue her father's work, she ventures out alone to find them. Evelyn begs Emmett to bring her daughter back while she stays with an injured Marcus and the baby. Thus, the story forks off into parallel narratives, broadening the film's focus.
This new approach doesn't always work. Moving from place to place mostly lessens the tension and intimacy, and yet, would an exact recycle of the first film's formula have been preferable? Probably not. There are longueurs where it the edges Part II are unravelling, unsure where to go next, and a few occasions when the viewer can't help but feel frustrated at the characters' questionable decision-making.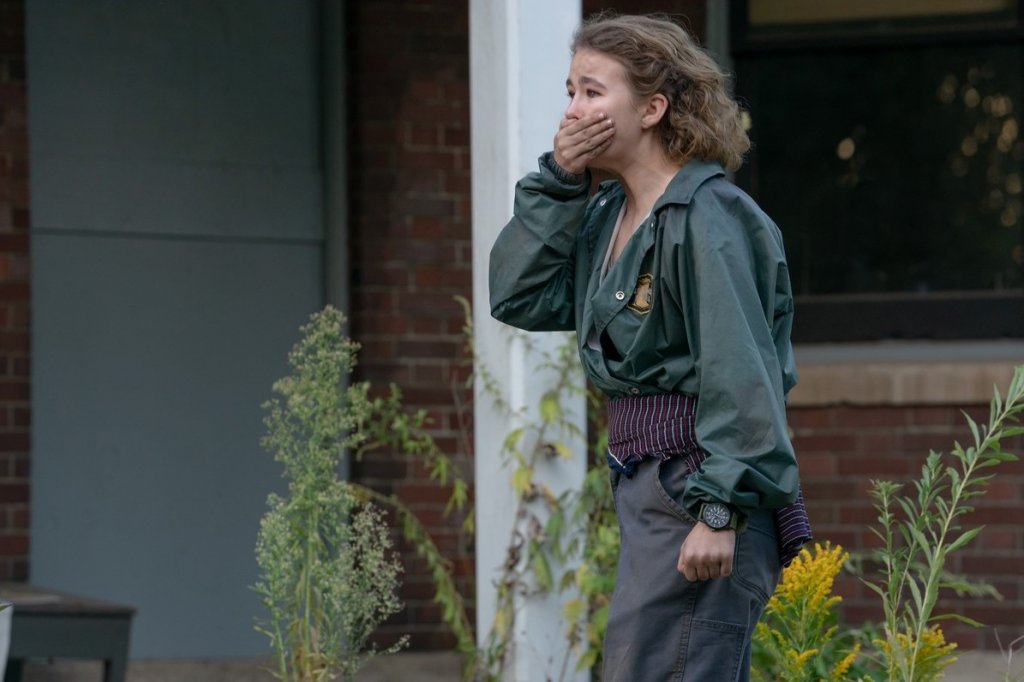 Yet pairing off Simmonds and Murphy proves a fantastic creative choice. The young actress firmly holds her own opposite Murphy, counterbalancing Emmett's bitterness with her own warmth and resilience, layered as it is with guilt and loss. A Quiet Place Part II may underutilise Blunt and (in particular) Djimon Hounsou, but it's difficult to argue with the resulting spotlight on its young stars.
A Quiet Place Part II is to A Quiet Place what Aliens was to Alien. It's a bolder, louder sequel that may not have the genius or innovation of its predecessor, nor be as focused and nerve-shredding, but Part II still serves up the thrills, action, and compelling characters of the first film. A Quiet Place Part II may be sitting in the shadow of the original but, as a more straightforward horror blockbuster with phenomenal lead performances and confident craftsmanship, it absolutely delivers.
A Quiet Place Part II releases in cinemas June 4th.