Reviews | Written by Chris Jackson 15/08/2018
PLAY EXPO LONDON 2018
Another PLAY Expo is in the books, having recently taken over London's cavernous Printworks venue for a full weekend of gaming excitement. We stopped by on day two to check out some of the action.
The main entrance lead guests directly into the main arcade room, filled to the brim with cabinets and pinball tables. A second (even bigger) room next door was crammed with yet more gaming goodness, with tournaments, board games, VR kits, indie developers showing off their latest creations, and row after row of every console imaginable. Pretty much every single cabinet, console and computer throughout these rooms was constantly in use, with countless gamers both casual and hardcore reliving their youth and reminiscing about the good old days. Reinforcing PLAY Expo as a true haven for gamers of all ages, the Games Library was consistently busy and staff seemed to be going out of their way to make everybody welcome. Plus everything is free to play, which is always appreciated!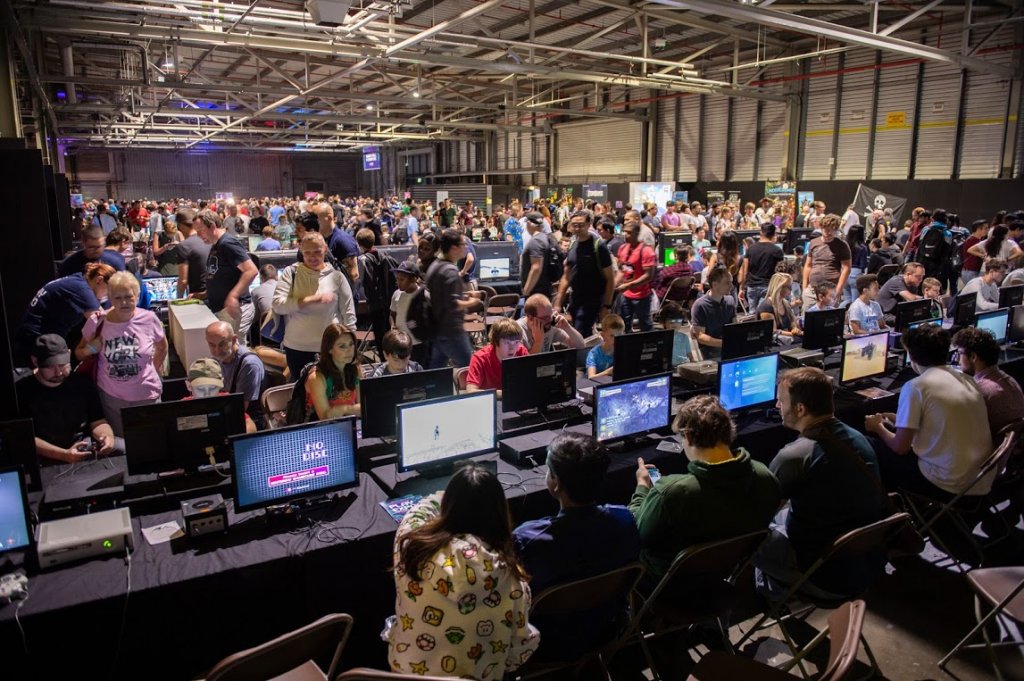 The Japanese import Ken Sei Mogura: Street Fighter II cabinet (possibly the rarest arcade machine in the UK) proved to be particularly popular, with lines often stretching around the nearby pinball area. Combining SFII with Whack-A-Mole sounds like an absolutely mental idea, with players armed with mallets competing to bash random configurations of M. Bisons in an attempt to outscore each other as their respective characters battle on-screen, but it really is crazy good fun!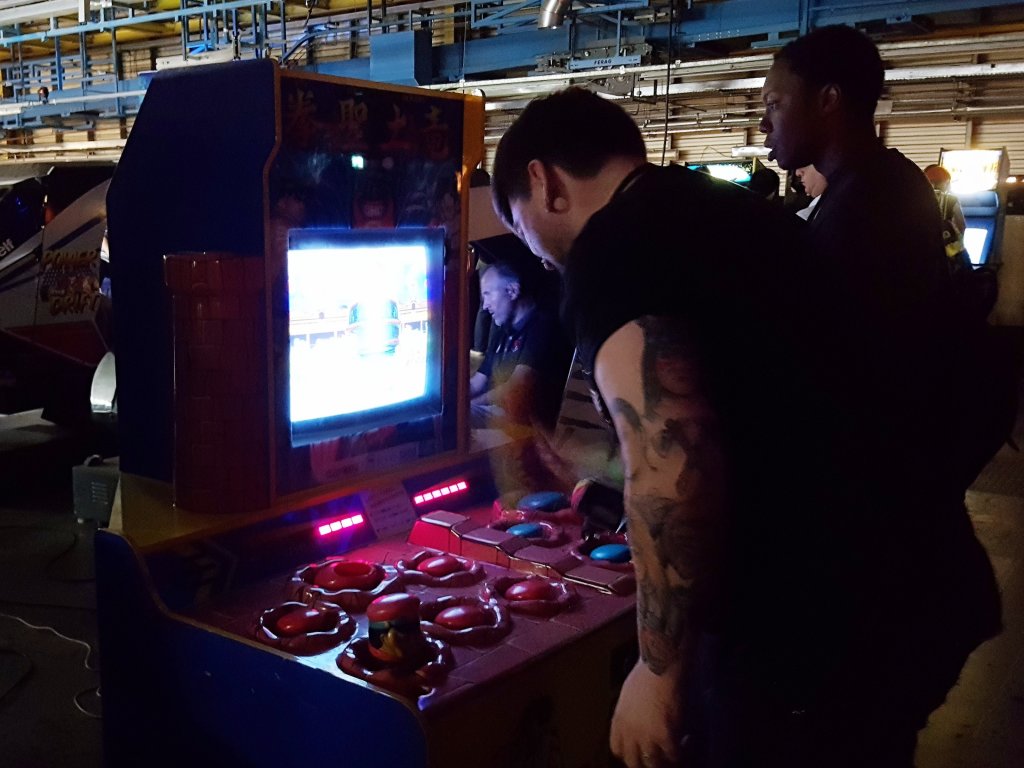 The thing that really caught our attention about this particular Expo was its stellar line-up of guest speakers and panels. Sensible Software co-founder Jon Hare was on hand to talk about his involvement in some genuinely classic titles, and Andrew Hewson of Hewson Consultants (a familiar name to any computer gamer in the mid-80's) spoke at length about his experience in the industry. Meanwhile, upstairs, an all-star panel of Youtubers including Larry Bundy Jr, Daniel Ibbertson (AKA DJ Slope from Slopes Game Room), Stuart Ashens and Kim Justice provided plenty of entertainment, both through their individual stories and answering questions from the crowd.
Our main event of the afternoon was a performance of Knightmare Live. For those unfamiliar with Knightmare, let's just say it's one of the most groundbreaking children's TV shows of all time, and despite being cancelled over 25 years ago it still retains a special place in the hearts of many people. With one tongue firmly in its cheek, a little bit of adult humour, and consistently crowd-popping catchphrases, characters, props, graphics and sound effects, Knightmare Live is by far the warmest and most affectionate homage to anything we've ever seen. Attendees of this weekend's Expo were privileged to witness a rare appearance of Hugo Myatt - the original dungeon-keeper Treguard himself - who ended the show perfectly with the familiar line "Spellcasting... D I S M I S S".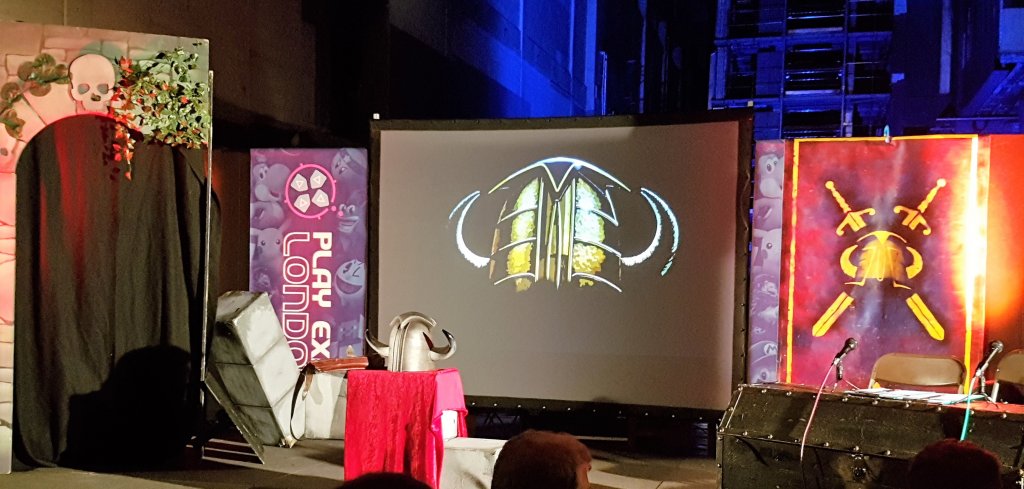 The show was followed by a Q&A panel with Hugo Myatt, Knightmare graphic artist David Rowe, and Paul Flannery, the creator of Knightmare Live. Being greeted by Treguard with the line "Enter... strangers" isn't something that happens every day (and indeed might never happen again), and it's safe to say that it was massively appreciated by every single person in the crowd. Each member of the panel contributed a wealth of fascinating insight into the production of both the TV series and live show, and it's clear that everyone involved still holds the show in high regard.
After that, there was just enough time to squeeze in a bit of shopping in the mall area (which could almost double up as a museum) and a return to the arcade (including a run-in with Pikachu going crazy on a Klax machine) before the show started to wind down for the day. We sadly missed the Cosplay Masquerade (it clashed with the Knightmare panel), but we must give a shout-out to the incredible She-Ra who was wandering around all afternoon!
Another all-round excellent showing for the folks at PLAY Expo. Next up is Blackpool in October 2018, with dates for 2019 to be announced in the near future. Keep an eye on the Twitter page @replayevents for details, and we hope to see you there next time!