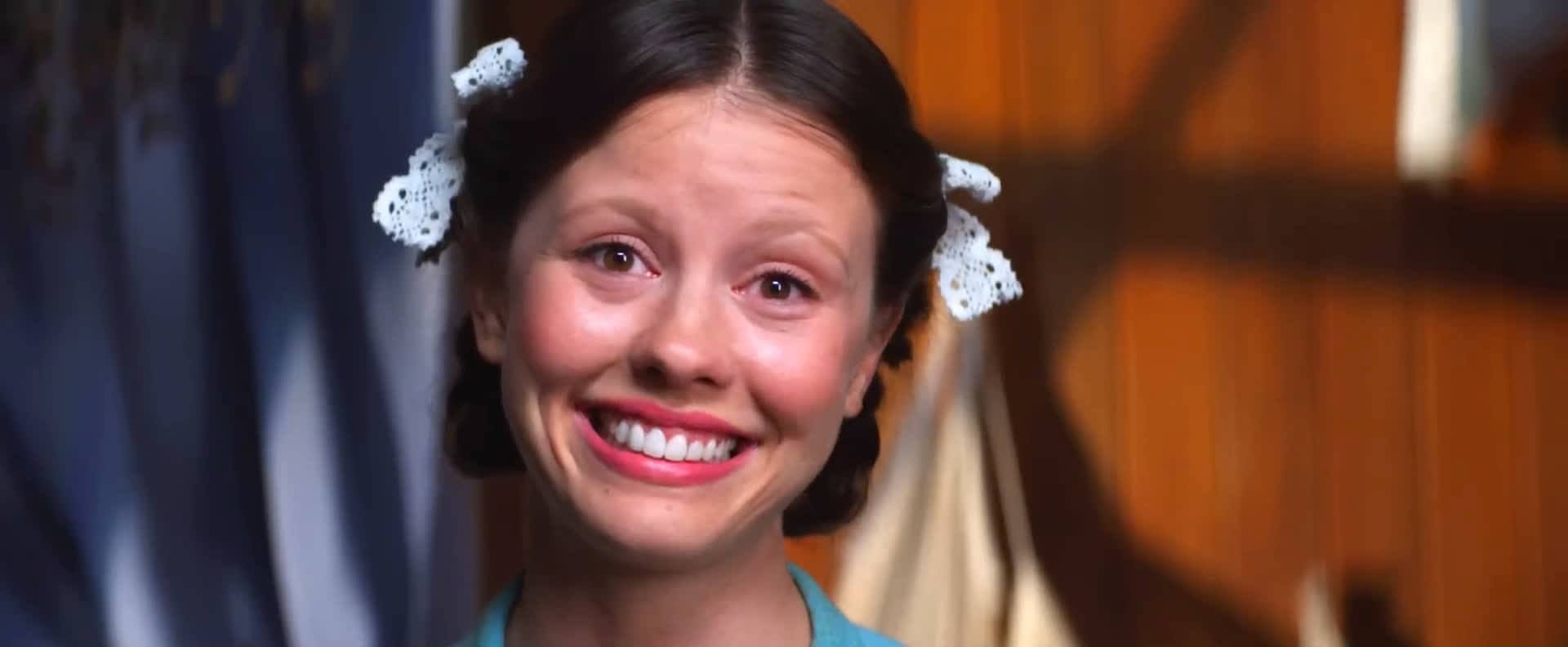 by Joel Harley
The story of an old woman who, in 1979, would get her head run over by a gang of filmmakers shooting a porno on her property. Set in 1918, on that same farm, Pearl is the second part of Ti West's surprise X trilogy, and follows young Pearl (Mia Goth) as she plots her escape from a life which leaves her feeling bored and unfulfilled.
Trapped on the family farm with her domineering mother (Tandi Wright) and sick father (Matthew Sunderland), Pearl longs for freedom. As a pandemic (the Spanish flu) ravages the outside world, and with her husband at war (the First World one), Pearl pins all her hopes on a dance audition at the local church. But as the cracks begin to show in Pearl's increasingly damaged psyche, it becomes clear that she and her family are teetering on the brink of calamity.
As X leaned into the seventies setting to create an authentically grimy Texas Chain Saw Massacre homage, so West takes similar influence from 1918 America. Disposing of the grindhouse, West and cinematographer Eliot Rockett embrace full technicolour – more The Wizard of Oz than The Wizard of Gore. There's even a scarecrow and everything.
This slower, more character-focused prequel tracks Pearl's gradual descent into madness, putting star Mia Goth (who also had a hand in writing the script) front and centre. And, as Pearl, Goth gives not just the horror performance of the year, but also a serious contender for the performance of the year – driving the point home with an astounding nine-minute monologue, just to show off.
This could have been a cheap and easy tie-in movie, designed to take advantage of X's leftover sets. However, what emerges is a bleak yet colourful character study which enriches and gives texture to the world of X (Pearl's encounter with Brittany Snow's blonde bombshell Bobby-Lynne hits differently now). Themes of fading youth and a wasted life come to the fore again, made even sadder with the knowledge that we know how Pearl's story really ends.
PEARL opens in UK cinemas on March 17th