Reviews | Written by Laura Potier 15/08/2022
ORPHAN: FIRST KILL
The now-iconic psycho-stabber Esther gets her own origins film with Orphan: First Kill (an attention-grabbing but technically inaccurate title), a prequel that sees Isabelle Fuhrman reprise the role for the first time in 13 years. After orchestrating a bloody escape from a remote Estonian psychiatric facility, the woman-child now going by 'Esther' travels to America and impersonates the missing daughter of a wealthy family.  
Far sooner than you expect, a great twist sends First Kill in an entirely new and very welcome direction that pits Esther against Julia Stiles' fierce matriarch, Tricia Albright. Much of the 2009 original's horror and tension is gone now that the audience is clued in on Esther's secret and modus operandi, but partially First Kill makes up for it with some striking set pieces – a UV-lit room filled with neon-painted artwork is a particular standout – and a generous helping of gory kills.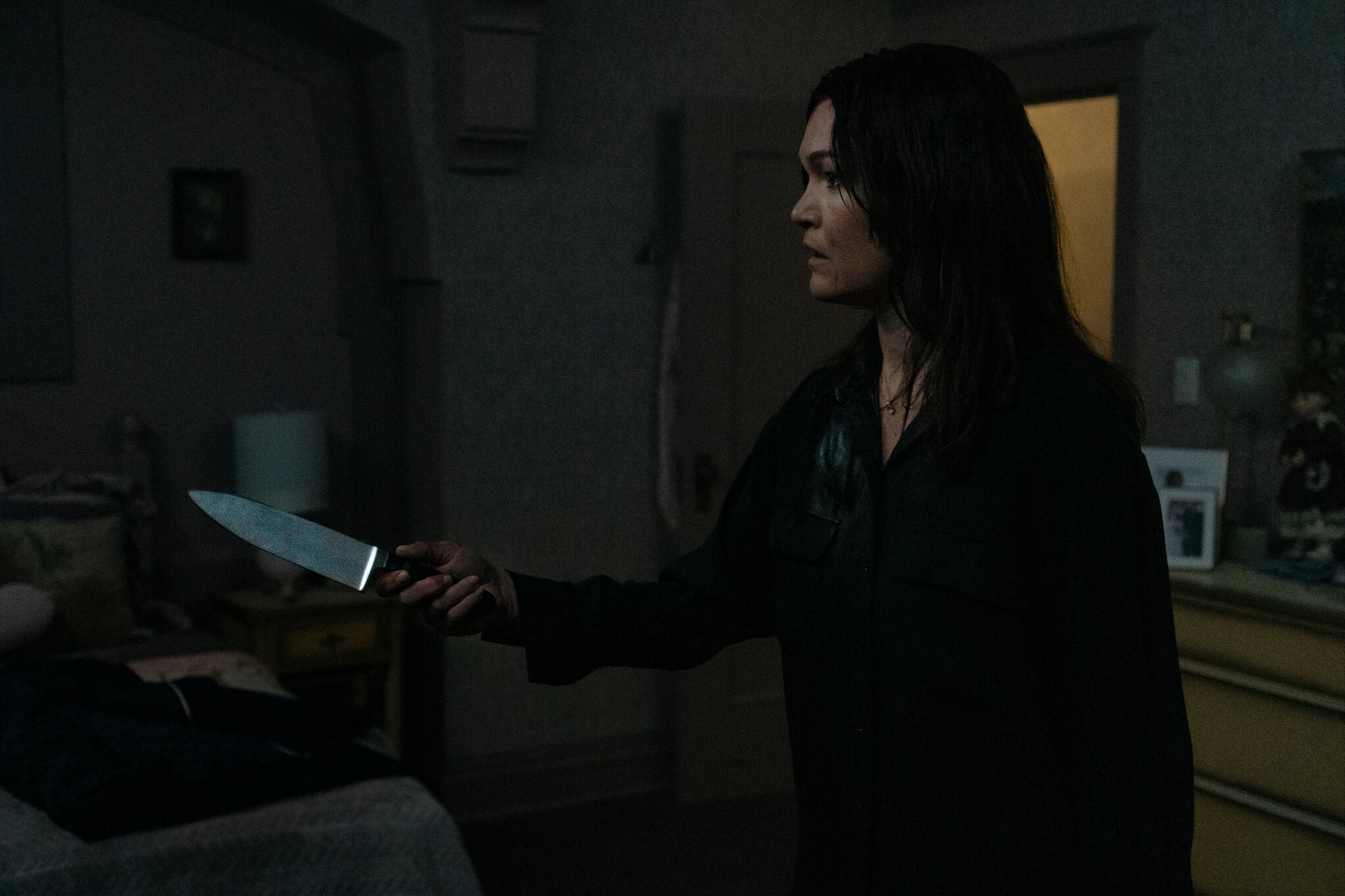 Stiles is endlessly watchable in the role, stealing the spotlight and clearly having the time of her life; Fuhrman does her best to keep up, but her facial de-ageing (the actress is now a fully-grown 25-year-old) and the camera's awkward, dwarfing angles work against her performance. In any case, both actresses deserve applause for their enthusiasm and straight-faced delivery of some laughably bad dialogue. That said, though it may not attempt anything new and its third act does, unfortunately, fall flat, it's all too easy to forgive the prequel for its sins given how self-aware it is.  
Orphan: First Kill is (mostly) in on the joke. It knows its silliness and is quite happy just being here. Delightfully campy and slightly goofy, it's a comedy-horror that's hard not to enjoy, even if it doesn't live up to its predecessor. 
Orphan: First Kill releases in UK cinemas from August 19th, courtesy of Signature Entertainment.