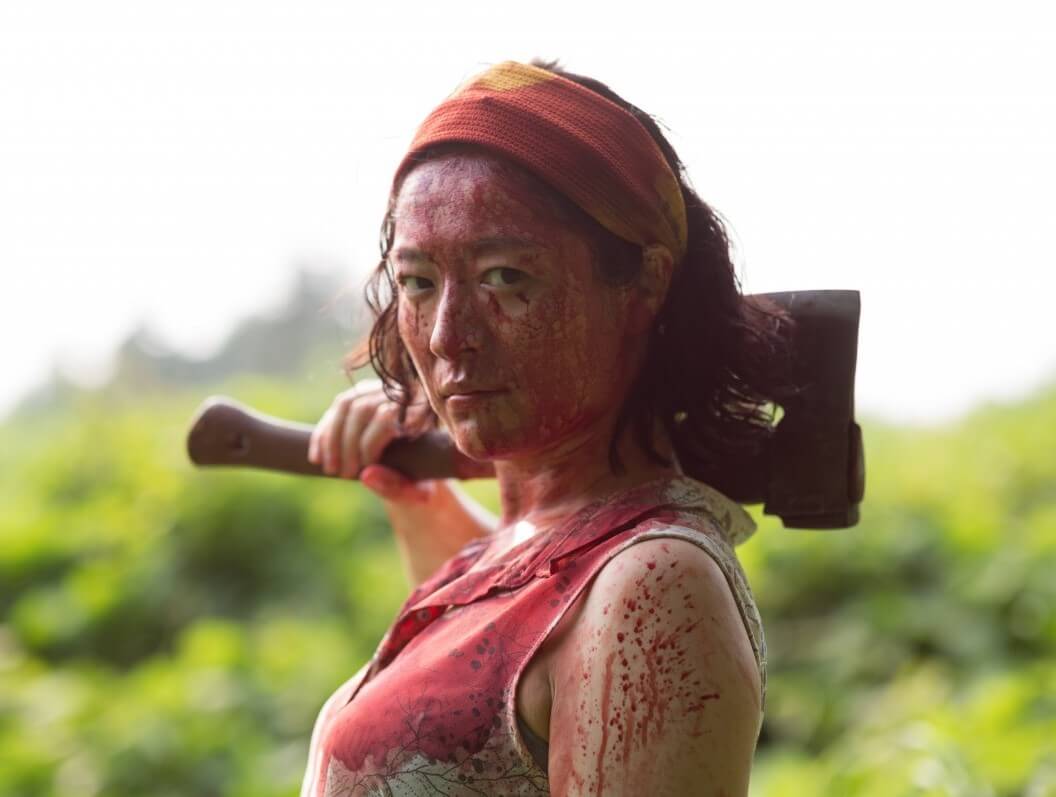 Shinichiro Ueda's One Cut Of The Dead will heighten every single nightmare you have had about this genre of film-making and actually, if you weren't one of the core group of fans in its initial years of release, will make you appreciate the effort and work that went into the film that influenced One Cut more than anything, George A. Romero's Dawn Of The Dead. Tom Savini's legendary make-up is now part of horror folklore, and although the original version of the film does tend to stop a little dead in the middle, the gore effects are still part of the charm.
The premise of One Cut Of The Dead sees an ambitious TV executive proposing to a director the idea of doing a one-take zombie movie for their brand-new Zombie Channel station. Before long, the line between fantasy and horrific reality takes shape as it appears the location where they are shooting is the site of an urban legend. Naturally our beloved director in the film wants to sacrifice others in the name of art and incorporates some of the alleged moving cadavers into the film, freaking his cast and crew out while getting the footage he requires as best he can.
One Cut Of The Dead plays more like an episode of Monty Python coupled with Hellzapoppin, albeit with less crazy zest, but is still as amusing at times as those comedy classics. The structure is haphazard, but that is part of the curious charm of this Japanese offering, which has already had festival bows at the likes of the New York Asian Film Festival and the Udine Far East Film Festival this year.
It's a flawed piece at times, and the central idea might well have been better played with broader strokes of wit and irony. All in all, it does seem a little like a one-trick pony, which is a shame. Its key strength is to take the zombie genre and tip it on its side. Sam Raimi and Simon Pegg might well have done a much more efficient job on this, given their talent for mixing comedy with horror, but for a Far Eastern offering, it is a light-hearted affair compared to some of their more extreme cinematic offerings like Takashi Miike's Audition. That in itself is an encouraging reason to see this film, and given the standard of the other lower-budget range of indies, it does have potential.
ONE CUT OF THE DEAD / DIRECTOR: SHINICHIROU UEDA / SCREENPLAY: SHINICHIROU UEDA / STARRING: TAKAYUKI HAMATSU, YUZUKI AKIYAMA / CERT: TBC / RELEASE DATE: TBC