Reviews | Written by Ed Fortune 22/06/2022
MS MARVEL [Season 1, Episodes 1-3]
We are three episodes into Marvel's latest TV show Ms Marvel, and the key question we need to ask is "Why aren't you watching this fabulous show?"
Because at almost three hours in, it's pretty obvious that this is a rare gem in the modern world. In case it passed you by, Ms Marvel is the tale of Kamala Khan, a teenage girl living in Jersey City. She fan-girls Captain Marvel but her parents don't really understand; they're more worried that their clever, precocious daughter won't fit into the world around them. Meanwhile, Kamala tries to balance the love she has for her family and her Pakistani roots with the troubles of growing up and the hazards inherent to MCU's post-snap America.
The visuals are fab;  Kamala spends her time daydreaming and rather than awkward shots of a notepad we get short animations interposed on the real world. This achieves the sort of charming whimsy that made The Mitchells vs. the Machines and Heartstopper so much fun. Iman Vellani, who plays the titular Ms Marvel, has amazing on-screen presence and expert timing. She's simultaneously charming, awkward and yet a totally believable hero.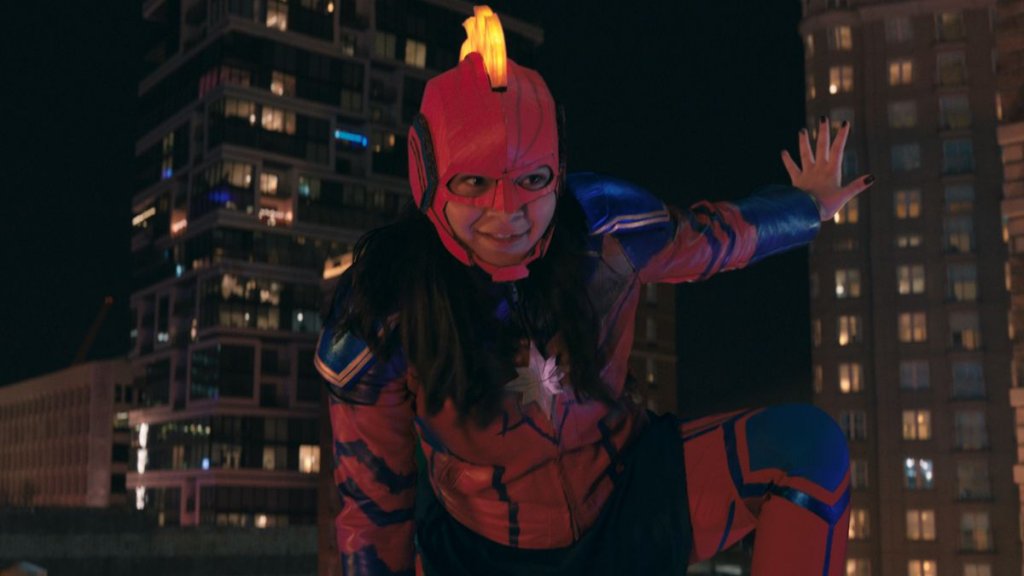 The plot will be familiar to anyone who's watched a recent Marvel Cinematic Universe show; the main character has superpowers but they still don't understand where they fit in the world, or who they can trust. As the hero grows in confidence with their powers, their life becomes deeper and more complex. Added to the mix is a drama about a teenage girl and her friends, all facing adversity for simply existing.  The result is something charming, compelling and fun; an antidote to all the grim-dark fantasy on the screen right now.
Amongst the plethora of offerings on Disney+,  Ms Marvel is something a bit different and special, and one that you really should get into as soon as you can. After epic stories such as Moon Knight and The Falcon and The Winter Soldier, it's a welcome change of pace. It's charming, funny and a little bit strange.
MS MARVEL is airing weekly on Disney+