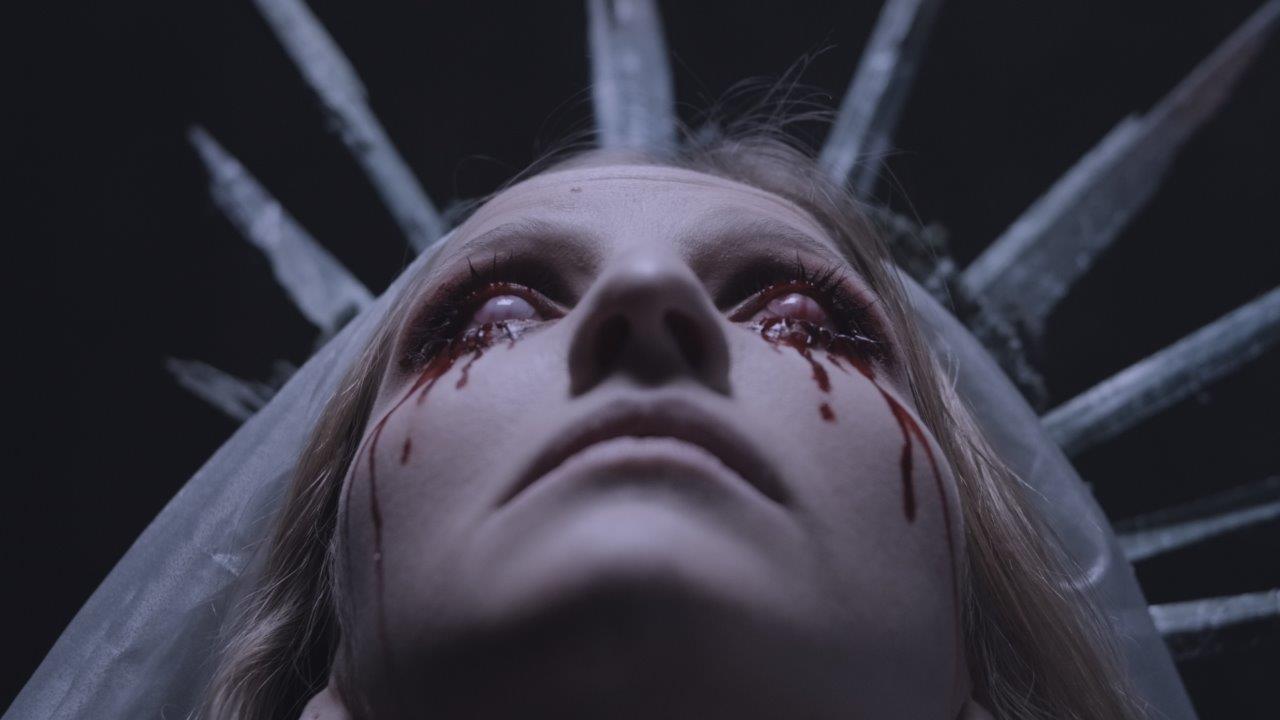 By Martin Unsworth
When a Baroness (Inge Maux) is found dead, her nurse Sigrum (Isabella Händler) is brought in to be interrogated. Told in flashback from her interrogation, we see Sigrum take her position at the side of the Baroness, who's suffering from Parkinson's disease, but with an ulterior motive: to find out where she came from. Adopted as a child, she is convinced the Baroness knew the truth about her parents.
A striking tale of female empowerment and repression, Mother Superior feels like a Gothic folk horror tale set against a backdrop of Nazi politics and mystic dealings. Writer/director Marie Alice Wolfszahn and cinematographer Gabriel Krajanek give the film the feel of the early German expressionist classics, most notably in the intricately designed, evocative opening credits. She blends genres throughout and fits a lot into the brief running time. The three main characters (which includes a gardener/helper played by Jochen Nickel) hold particular roles in the household and within the Baroness' life, but Sigrum's loyalty and covert mission are almost derailed by a journalist friend who wants a scoop on the old lady's past.
The building tension and descent into the occult make Mother Superior a mesmerising watch. It's packed with stunning visuals and climaxes with a chilling fourth-wall-breaking stare. Wolfszahn's feature debut is, even including the völkisch elements, fiercely feminist and is so beautifully filmed that it's impossible not to be drawn into the dark tale.