Reviews | Written by Kieron Moore 03/06/2019
Manchester Comic Con – Bowlers
Over the weekend of June 1st-2nd, Monopoly Events returned to Bowlers Exhibition Centre on the outskirts of Manchester for their latest comic con. This time their selection of guests and attractions was themed around classic films and TV series from the '80s and '90s.
While previous events from this company have attracted the likes of William Shatner and Billy Dee Williams, the guests here weren't such big names, but still included recognisable faces such as Gremlins' Zach Galligan and Judge Reinhold, as well as four stars of the Police Academy movies – Steve Guttenberg, Marion Ramsey, Leslie Easterbrook, and Michael Winslow – together for the first time in thirty years, which had fans queuing up for group photos.
There were also Star Wars alien actors present, including Paul Blake (aka Greedo), Tim Rose (Admiral Ackbar), and Mark Dodson (Salacious Crumb). We attended a Q&A session with Blake and Rose, who gave entertaining answers to audience questions. This ended with the one everyone wants to ask Greedo – "Who shot first?" Blake's answer: "Han did. If Greedo had shot Han, he'd have run off with Princess Leia, lived in a penthouse on the Death Star, killed the Ewoks and barbequed Jar Jar Binks."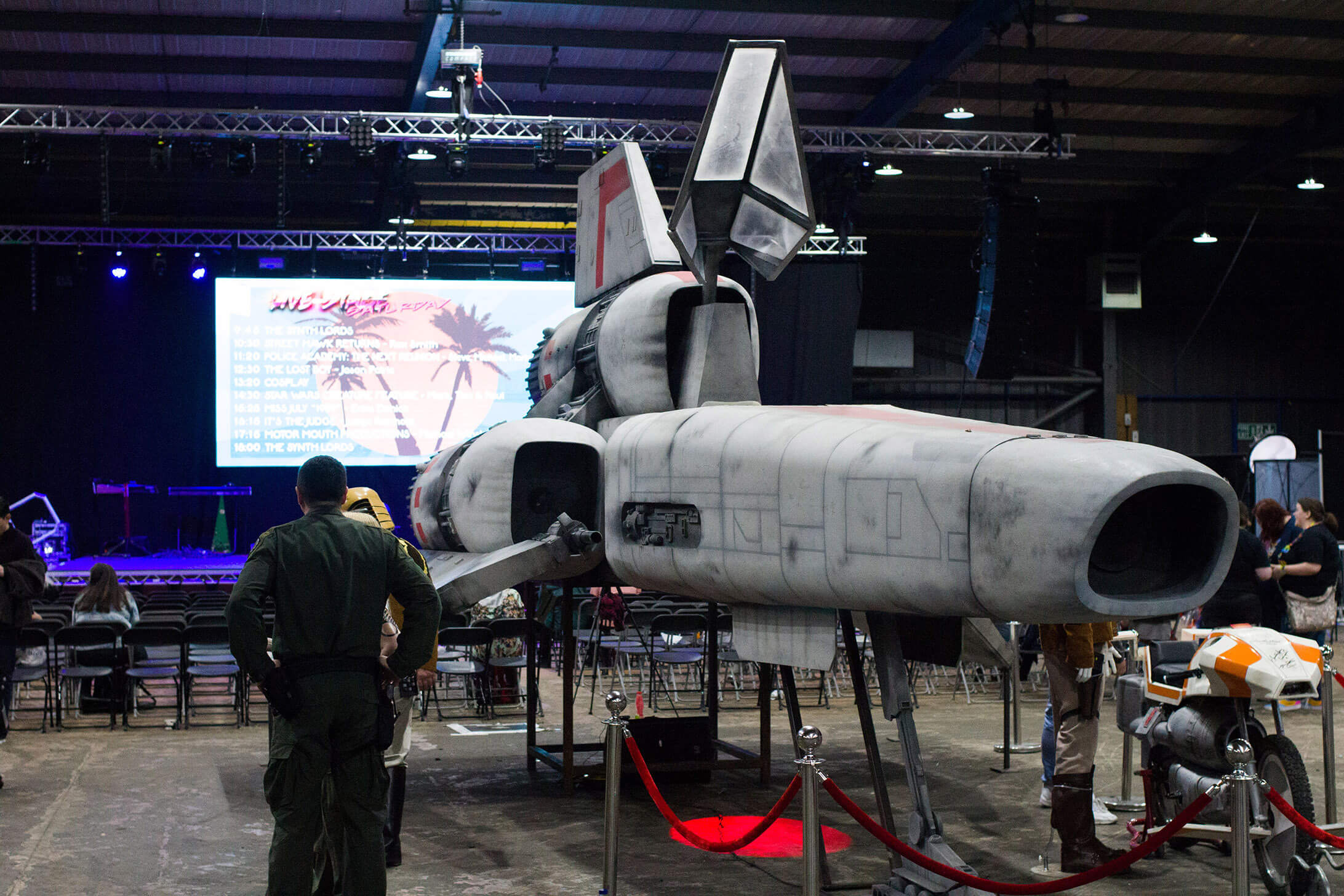 One particular highlight of Monopoly's shows, which sets them apart from other comic con organisers, is always the full-scale props and replicas on display. The aircraft hanger-like size of Bowlers allowed the main hall to feature a TIE Bomber, K.I.T.T., DeLorean, TARDIS, and more. There were also set replicas of the Simpsons' living room and the kitchen from Gremlins, which made for good photo opportunities, and the impressive Mos Eisley Cantina – which is a fully functioning bar! What's better, no one got any limbs chopped off during the duration of our stop there.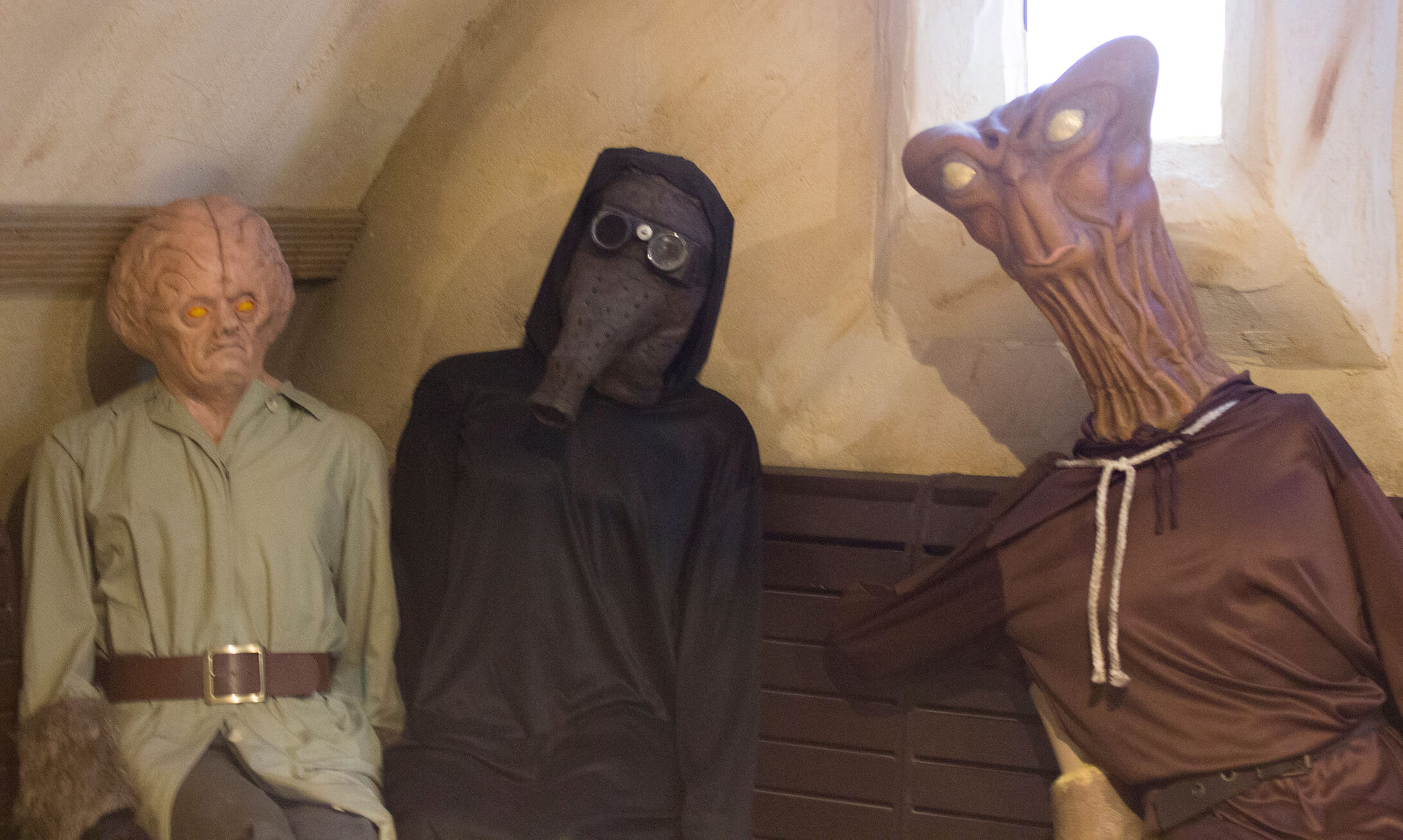 Other attractions included a set from Star Wars-themed DJs the Synth Lords, retro arcade games, and the chance for cosplayers to have themselves 3D scanned in a superhero pose – launching a competition where the best poser will win a 3D-printed figure of themselves. We declined this opportunity, deciding a figure of a tired, scruffy journalist would bring down the standard of STARBURST's toy shelf.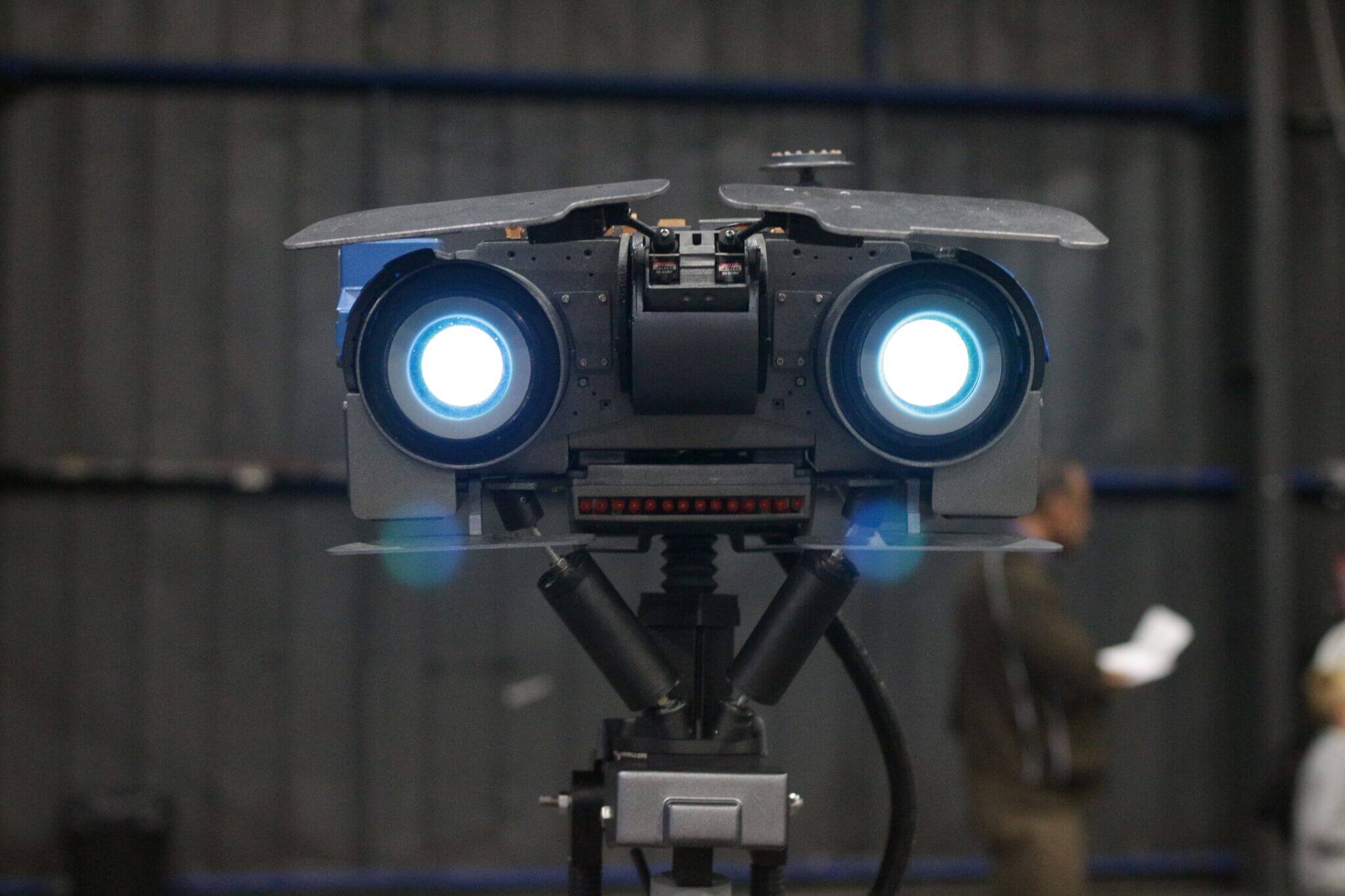 Of course, comic cons are also vital marketplaces for independent genre-related artists and merchants to sell their wares, and the traders' hall here had a friendly, not overly commercialised, vibe, with a variety of things to splash cash on – stalls that stood out were illustrator Patrick Wilson's gorgeous prints based on the Pokémon series and a brand of Dracula-themed wine from Transylvania.
The one big drawback, unfortunately, was the location – being quite far out of the city centre, it was difficult to get to for those who don't drive (a problem given that comic con audiences skew young). This meant that footfall later on was low compared to, for example, MCM's popular city centre events, leaving some traders disappointed. But for those able to make it, the fact that the event was much less crammed than city centre-based ones did make for a relaxed and enjoyable day out.