Reviews | Written by Martin Unsworth 07/12/2019
For the Love of Sci-Fi 2019
In only five years, Monopoly Events' For the Love of Sci-Fi has become a must for convention fans and those looking to meet the stars of their favourite films. This year's event drew audiences as big as the stars when geeks from all over the country descended on Bowlers Exhibition Centre in Trafford Park, Manchester.
The big name draws this year were Karl Urban, hot off the success of The Boys and still looking very much like Billy Butcher, The Punisher himself, Jon Bernthal all-round legend Dolph Lundgren, RoboCop's Peter Weller, Danny Glover, who proved he's not too old to be a damn nice guy, and Stranger Things' Charlie Heaton. Star Wars wasn't left out as Ray Park (Darth Maul), Spencer Wilding (Solo's Darth Vader), Warwick Davis (Wicket), and Mark Dodson (Salacious Crumb) delighted fans with their appearance and an informative on-stage Q&A.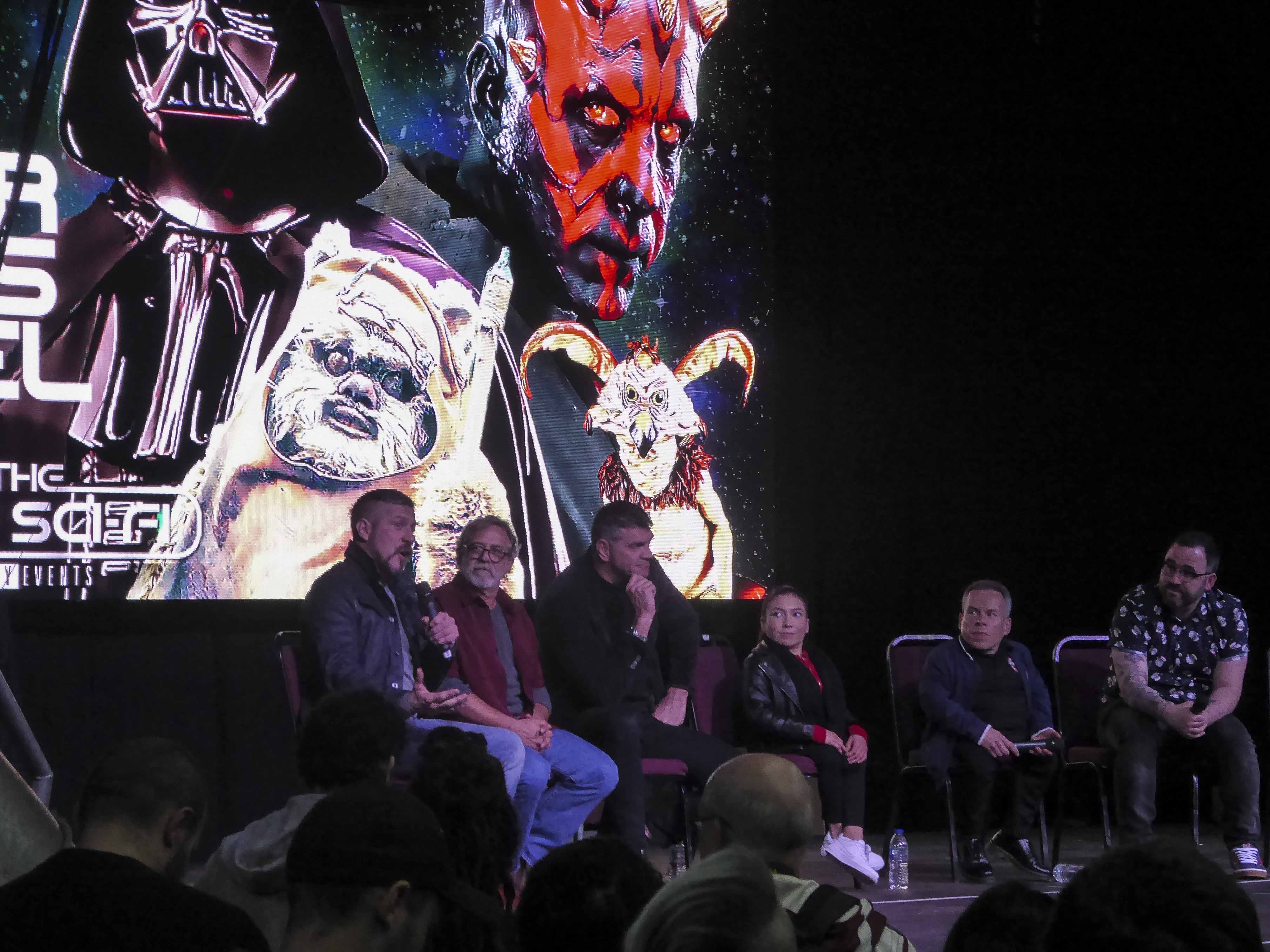 Regular convention guest Sam Jones and national treasure Brian Blessed proved to be a massive draw, with people queuing to meet the pair forming all day. Their Q&A also provided one of the highlights of the day as the bombastic personality Blessed took over proceedings and didn't hold back with his anecdotes - or language - causing Jones to jokingly squirm at times. It's great to see that they genuinely get on and the cheer the crowd gave them showed how appreciated they are. The autograph queues were well handled, and by the afternoon, many of the guests had manageable lines with nothing too daunting. There was certainly no need for anyone to spend more time in a line than having fun. Likewise, the photo ops appeared to go smoothly, and everyone was happy with their printed images.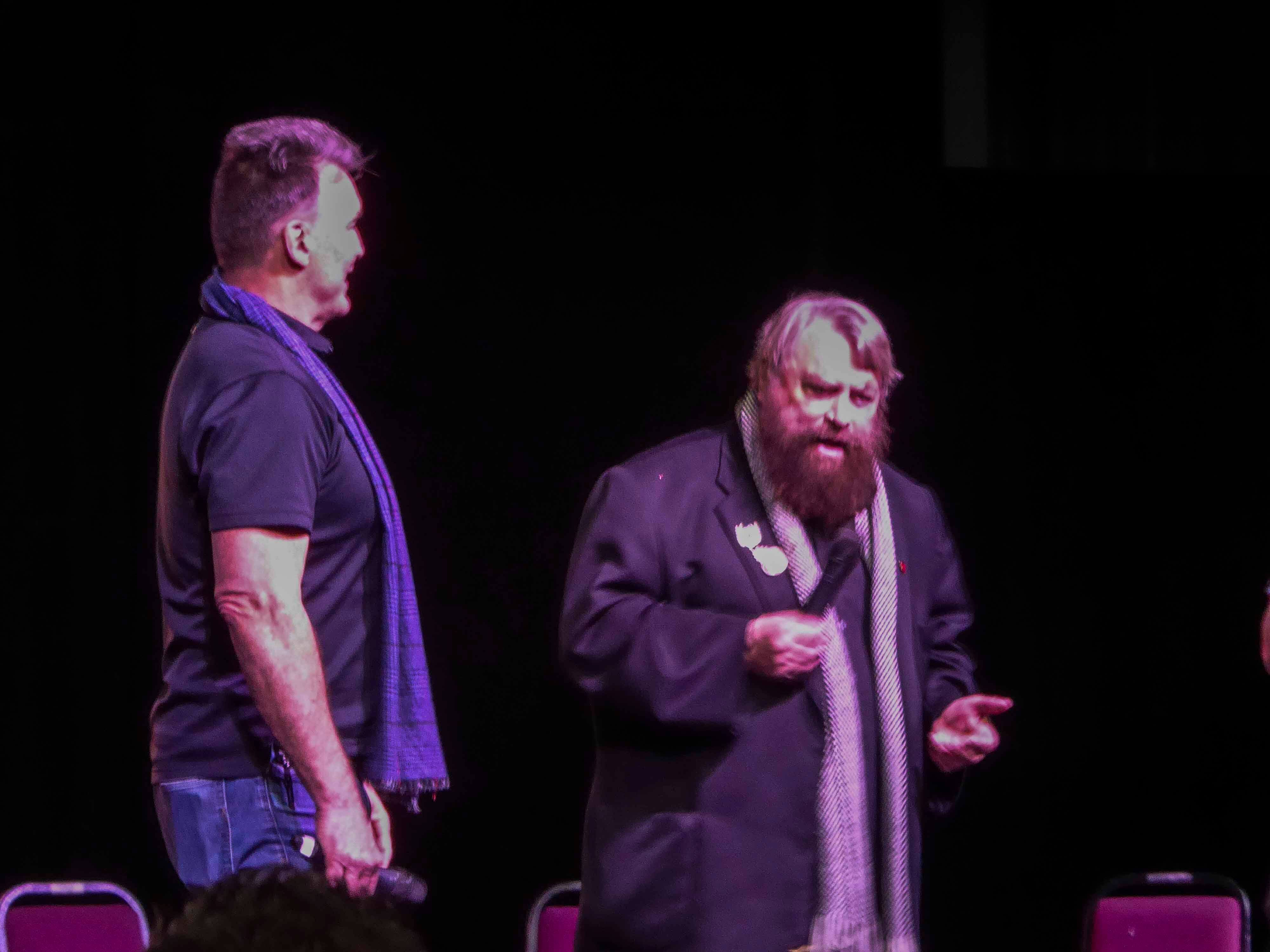 Conventions like this can often be a nightmare to navigate and enjoy due to excessive queuing and the like, but For the Love of Sci-Fi appears to have found the perfect balance of use of space and accessibility for fans. Having the guest talks and cosplay competition in the main hall opposite the signing desks in convenient, so people don't have to walk or line up into another part of the building, but the downside for this is the background noise that is unavoidable. It can be distracting when you're trying to listen to an artist on stage, but the trade-off for ease is worth it.
A breakout area with video games and more stuff for kids is welcome as it's a great place to head to if you need a breather from the busier main room. Similarly, the traders' room was well laid out and fully accessible to wheelchair users, which is always good to see. The emphasis of the event seems to be on making sure everyone has a good time and gets a good experience, and the volunteers we saw were all in good spirits and happy to help.
For the Love of Sci-Fi's fifth birthday was a roaring success, and with next year promising Millie Bobby Brown (Eleven in Stranger Things) as a guest, we can only guess it'll only get better.