Reviews | Written by Alan Boon 25/06/2021
LEGENDS OF TOMORROW Season 6, Episodes 1 – 3
After a lacklustre first season, Legends of Tomorrow has become the jewel in the CW crown, quickly realising that if it played up to its ridiculous premise, and allowed its cast to explore the stupidity of life as a superhero traveling through time, it would become much greater than the sum of its parts.
With Legends seasons traditionally shorter than the other Arrowverse shows, the business of season five was concluded before the Covid-19 pandemic could have its way, and so the show begins season six fresh and ready for a whole new storyline, and the mystery of just where Sarah Lance was beamed up to…
Without giving too much away, the search for Sarah becomes entangled with the scattering of dozens of strange aliens throughout the timeline, and with the team trying to come to terms with the losses of Charlie and Original Zari (again), there's still time for the return of Gary Green, the addition of a new Legend, and plenty of the genre-bending set pieces you've come to expect from this anything-goes show.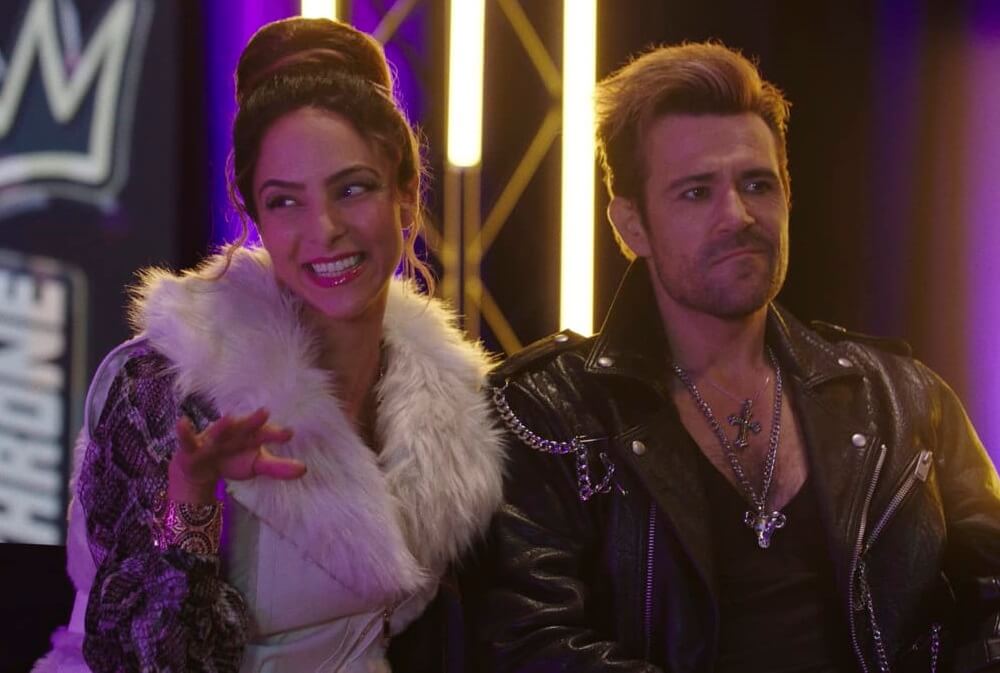 The real fun is in seeing just where the imagination of the showrunners and assorted directors – which this season includes Rachel Talalay, Caity Lotz, and Jes Macallan – takes the very flexible premise, and it's a joy to see the ensemble cast having what seems to be a ball, although the recent less-than-harmonious departures of Dominic Purcell, Brandon Routh, and Courtney Ford from the cast probably mean that it's not all fun and games for everyone.
Still, for the viewer, Legends of Tomorrow is an absolute gem, an hour of pure fun and escapism that skips by with more than a pleasantly exasperated, "what will they do next?!?" Hopefully, the answer to that is that they'll keep delivering utterly ridiculous plots, filled with Spartacus, talent contests that decide the fate of the human race, and addictively delicious alien goo. Legendary.
LEGENDS OF TOMORROW returns on Sky One on June 30th at 8pm, and NowTV thereafter.