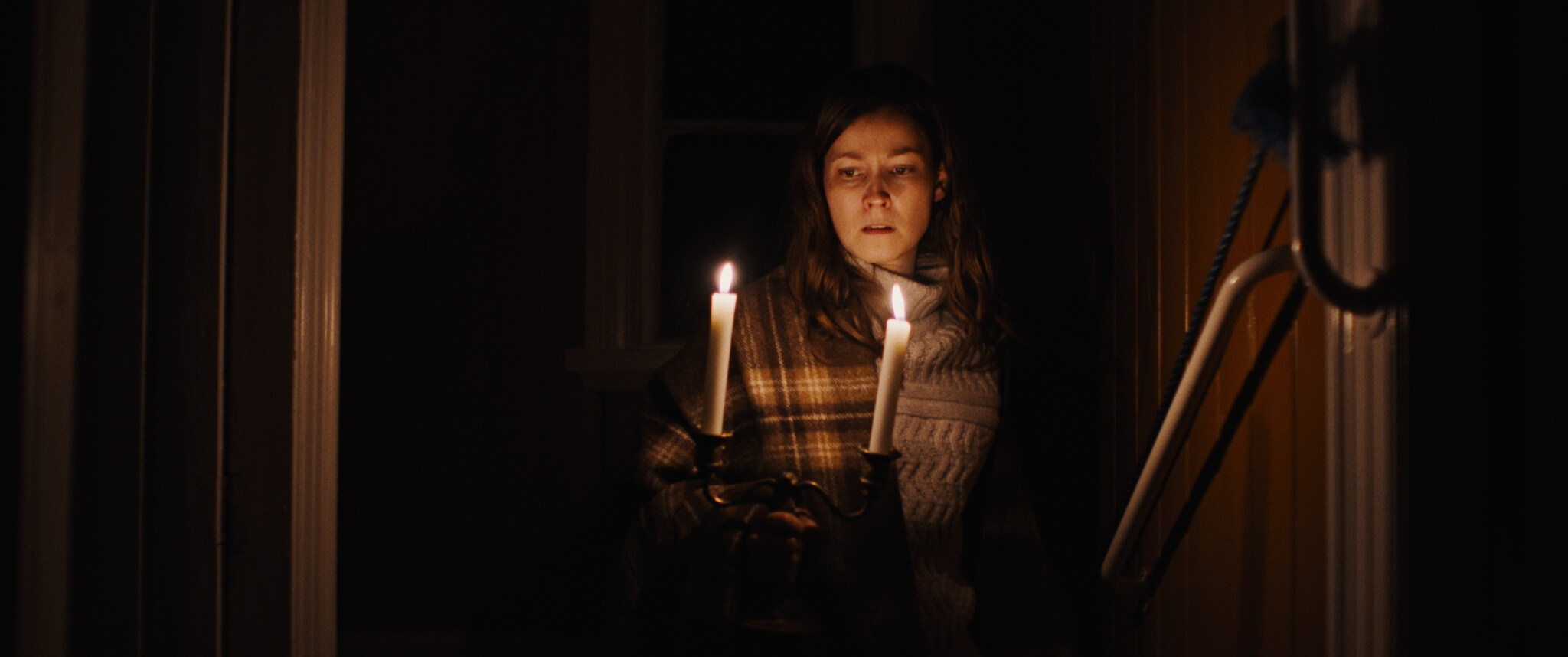 Fans of Scandi-noir will find much to enjoy in this dark tale of loss, memory and ghostly goings on in the chilly Westfijords of Iceland, based on the novel by Yrsa Sigurdardottir.
After an elderly woman is found hanged in a remote church, Freyr, a police psychiatrist (Jóhannesson), still mourning the disappearance of his son several years previous, discovers that this is but one of a series of strange deaths involving senior citizens in the area. Finding strange cross marks burned into the woman's body, Freyr discovers that the common link between the deaths is that all of the victims attended the same church school as children. Meanwhile, three city dwellers restoring an old cabin across the bay begin to experience supernatural happenings. As the past returns to haunt each of the characters, the stories begin to intertwine in often disturbing ways.
Axelsson's first foray into supernatural horror sees him building on the moody crime thriller tropes of his Icelandic TV series Trapped. I Remember You shares much of the same atmosphere, sense of isolation and labyrinthine plotting that made that show compulsive viewing. Thematically, too, I Remember You is very much in the Scandinavian thriller tradition, dealing as it does with the afterlife from the perspective of those still living but deeply grieving. Jóhannesson's Freyr is caught in the belief that his son's spirit will not rest until he finds his son's body, and he is a haunted man because of it. Intriguing too is the time-frame of the story, and it is here that Axelsson delivers one of the film's twists of which little should be revealed) except to say that the two plotlines of the story come together in a way that surprises the viewer even while snapping the film into sharper focus. Like many Scandi-thrillers, it's a slow burn, but a satisfying one, and I Remember You will linger in the mind long after, like flickering shadows on an icy landscape.
I REMEMBER YOU (CELLULOID SCREAMS FILM FESTIVAL) / CERT: TBA / DIRECTOR: ÓSKAR THOR AXELSSON / STARRING: JOHANES HAUKER JOHANNESSON, THOR KRISTJANSSON, AGUSTA EVA ERLENDSDOTTIR / RELEASE DATE: TBA