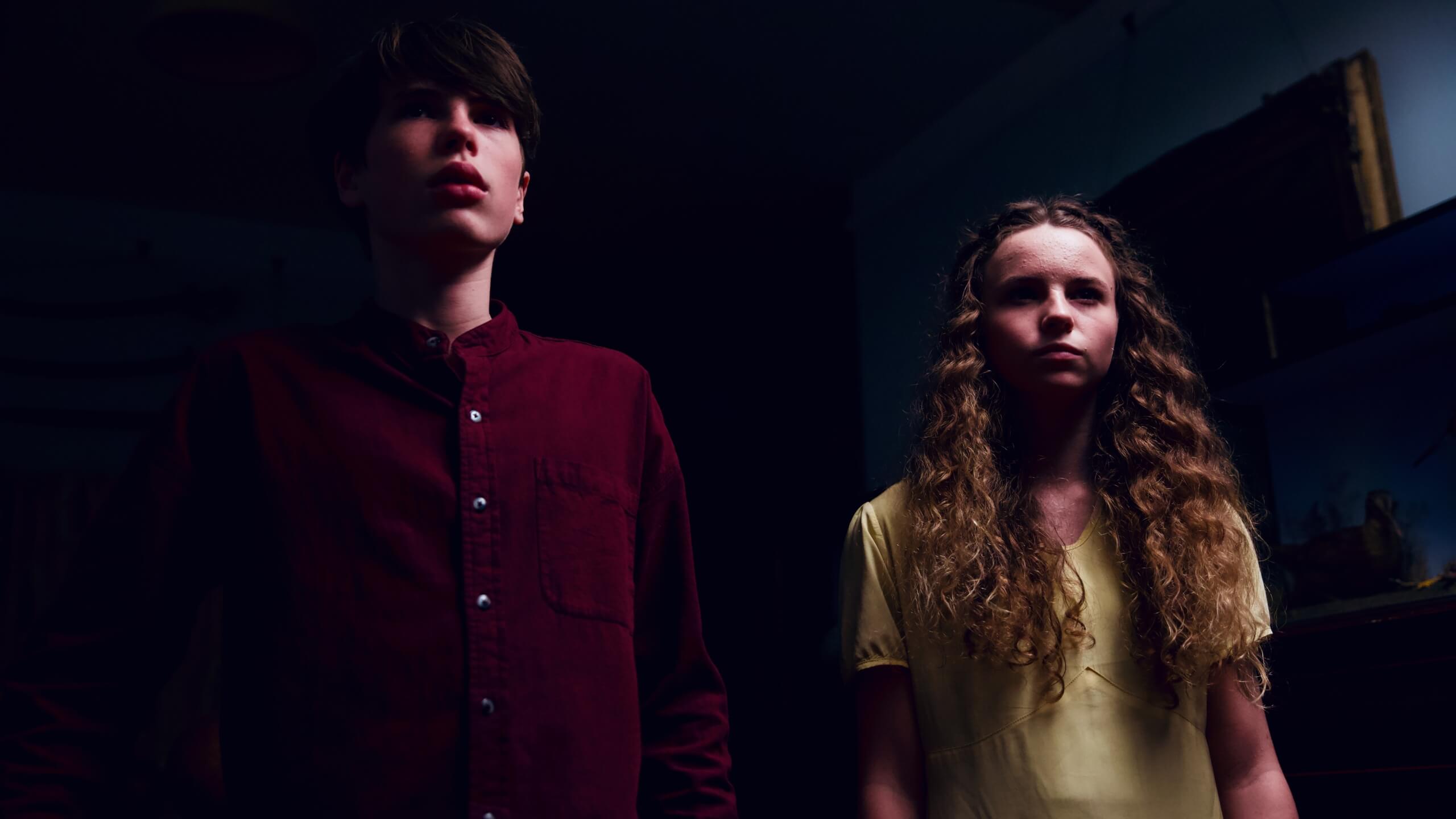 A family reunion doesn't go as planned as Richard (Tom Goodman-Hill) brings his new girlfriend, Holly (Aisling Loftus), to meet his children. They get a frosty welcome from Lucia (the wonderfully named Hattie Gotobed), Anna (Raffiella Chapman), and Ralph (Lukas Rolfe), who tell their father that their mother has left them alone in their mansion-like home. They make Holly feel particularly unwanted, with Ralph 'playfully' trying to drown her when they are in the pool. As things progress she seriously questions her decision to be there.
The feature debut for writer/director Sebastian Godwin, Homebound has an ominous tone and the set-up with the children initially brings to mind Jack Clayton's The Innocents (1961), itself an adaptation of Henry James' oft-filmed The Turn of the Screw. The reality here is much more sinister. The mood of the film is finely-pitched, with plenty of nuances that build up an unspoken malevolence that explodes to an understated but nevertheless disturbing climax.
The younger actors – a part of any film that can come unstuck – are impressive and add to the creepy atmosphere. This along with the location give Homebound the feel of the independent horror features from the seventies such as Mumsy, Nanny, Sonny & Girly. The movie's mystery keeps the audience guessing and we're discovering things alongside Loftus' character throughout and she carries the emotional load well. Early on, she's given the measure of the family dynamic when they 'play' with some geese, but she's horrified when she finds out that one of them will be their dinner.
Sergi Vilanova Claudin's cinematography is rich with a muted colour range that suits the slow-burning tension well. Jeremy Warmsley's score also adds to the overall feeling of menace. Homebound is a low-key horror that punches above its weight and will linger with the viewer longer than its relatively brief running time.