Reviews | Written by Katy Wynn 20/07/2022
GOD'S FAVOURITE IDIOT – SEASON 1
From writer/director Ben Falcone, known for recent high-concept comedies such as Thunder Force and Superintelligence, each starring his comedy legend wife Melissa McCarthy (also present here), this recent Netflix series centres around Clark (Falcone), an unassuming individual who suddenly becomes a messenger of God after an accident in his garden.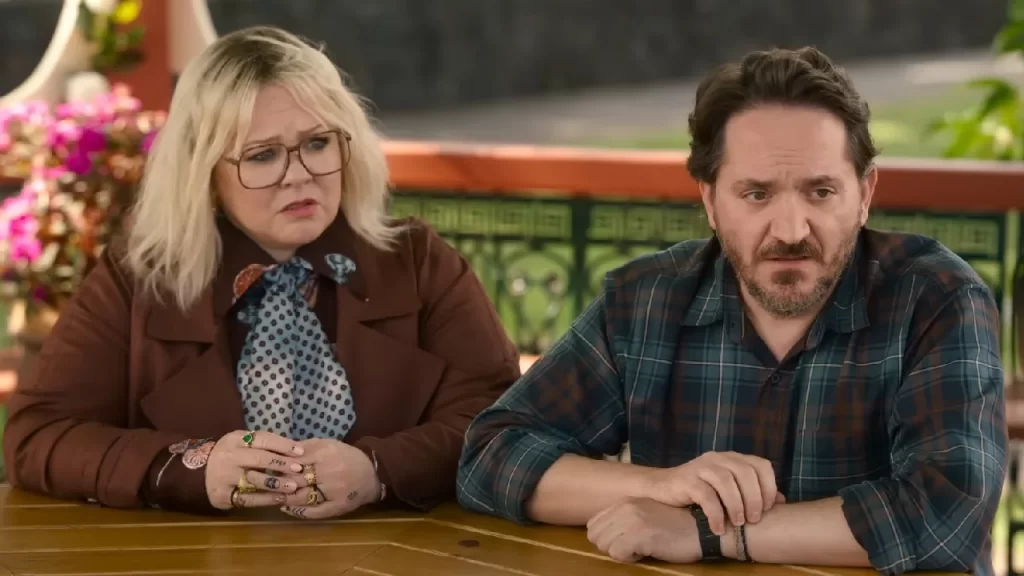 As we witness Clark's changes and those around him become aware of the situation, all manner of characters gather to work with him to deliver his divine messages to the world. The show is well-paced and has some excellent comedic timing, all the while focussing on the tricky concept that is religion in a social media-driven future. The show really has some interesting ideas and its comedic takes on the delicate subject matter are often genuinely surprising. The characters are a welcoming change to the standard sitcom format and Clark's relationship with work crush Amily Luck often gives McCarthy a chance to shine as an actor.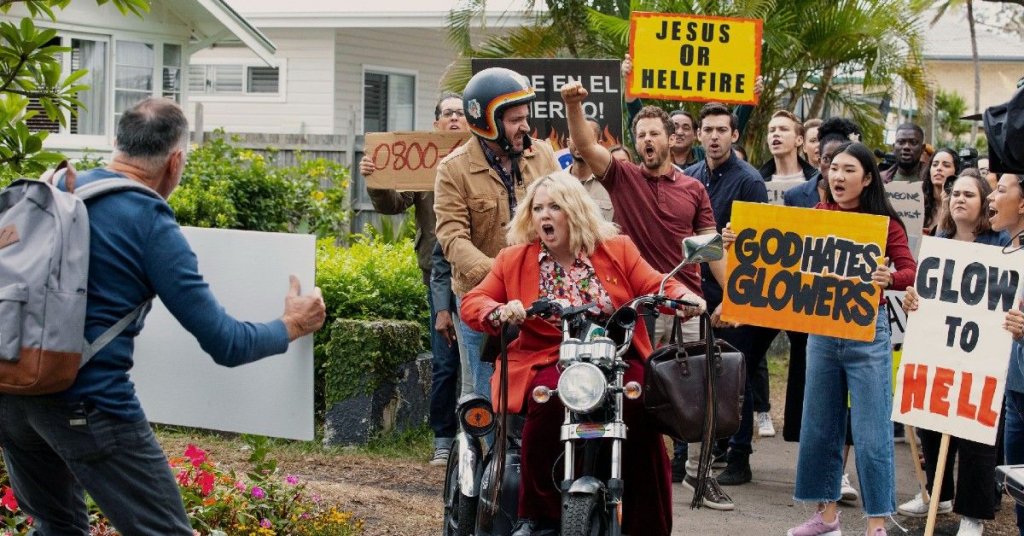 It falls a little flat when introducing some of the other broader characters from the bible, however, with nearly every non-human character feeling too slapstick and silly. One exception, however, is Chamuel, played by McCarthy's former Gilmore Girls co-star and everybody's favourite Frenchman, Yanic Truesdale, who provides some excellent angel antics.
This 8-episode comedy is a welcoming break if you're an existing fan of Falcone and McCarthy's double-act and the silliness and slapstick that they bring to the table.
GOD'S FAVOURITE IDIOT is available on Netflix now