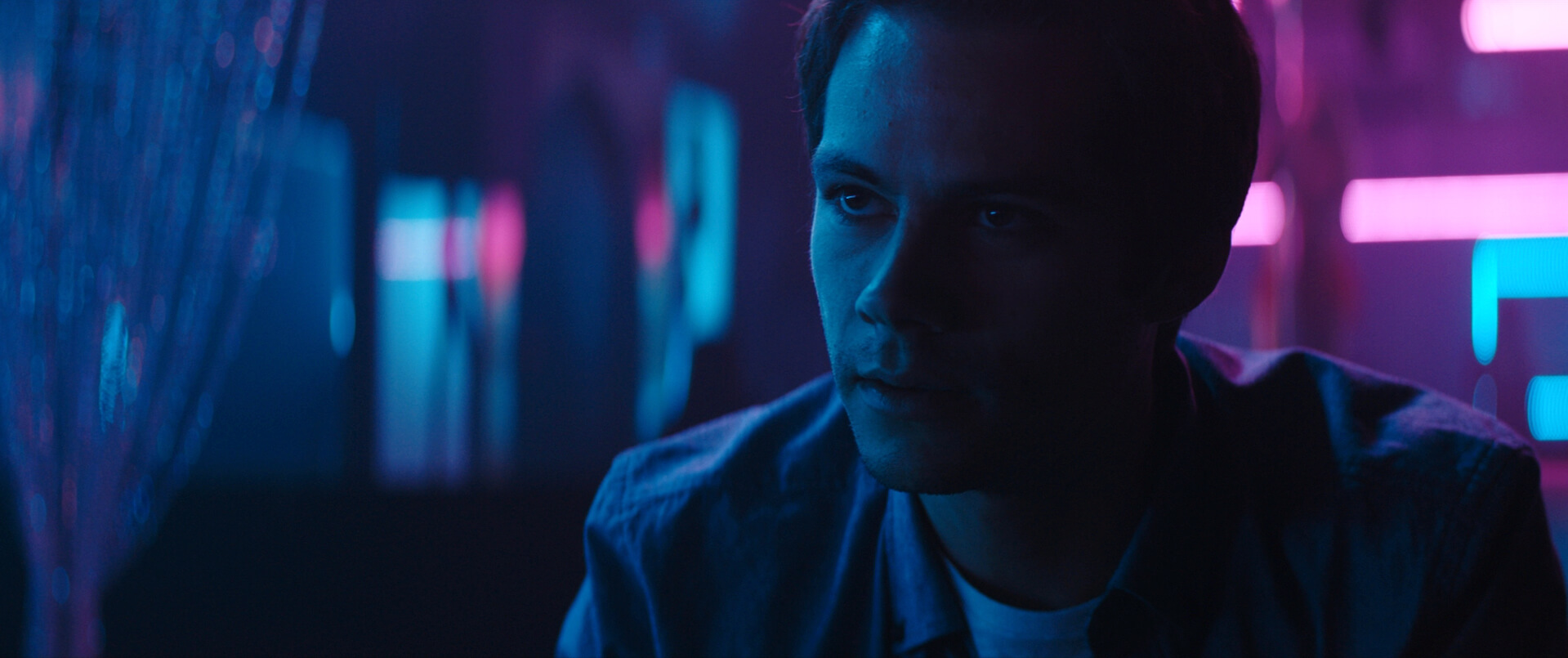 Dylan O'Brien (Maze Runner films, Teen Wolf) stars as Fred in Flashback – previously titled The Education of Fredrick Fitzell – Christopher MacBride's sophomore feature. Fred is an ordinary guy staring down the barrel of full-blown adulthood; his future is clearly road-mapped, from the expectation to settle down with his long-term partner (Hannah Gross; Joker, Mindhunter) and caring for his dementia-stricken mother (Liisa Repo-Martell), to abandoning his artistic dreams in favour of a far more sensible role as a corporate office drone. That is, until a chance encounter triggers terrifying flashbacks that inspire Fred to go digging through his past in search of his forgotten friend, Cindy (Maika Monroe; It Follows).
Plagued by visions of things he doesn't understand and obsessed with finding out what happened to Cindy, Fred seeks answers from high school friends Sebastian and Andre (Emory Cohen and Keir Gilchrist, respectively); fifteen years prior, they would all take Mercury together, a faddish drug with strange effects. Cindy seemed to believe that the drug opened a gateway to alternate realities, where "all points exist simultaneously". In trying to put together the fragments of what happened all those years ago, Fred is forced on a mental odyssey through his own memories where past and present, what is and could have been, all blur together.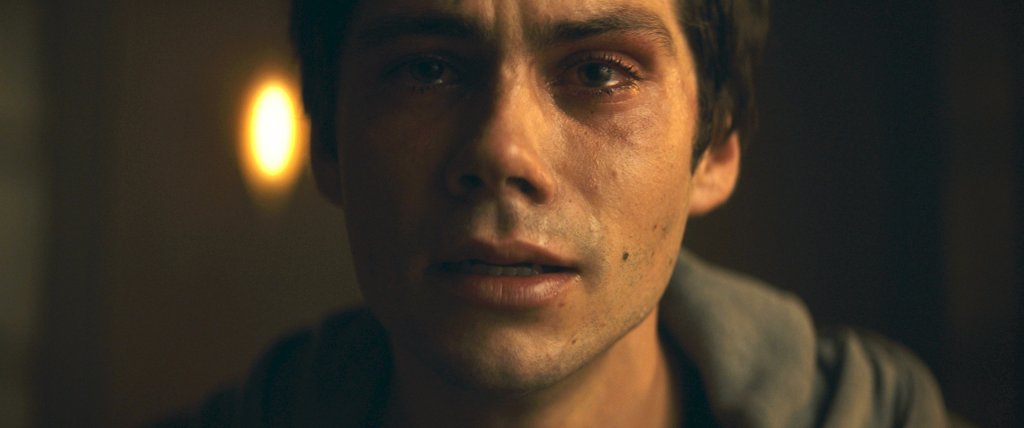 Flashback is an ambitious, high-concept psychological thriller (or is it science fiction? We'll leave that up to you), anchored by a phenomenally layered and empathetic performance from O'Brien that proves him – yet again – to be one of the most consistent actors working today. Unstuck in time as the world spirals out of control around him, the audience can only hold on for dear life as they are placed into Fred's perspective and thrown down the rabbit hole.
Is Flashback esoteric, or just overly cryptic? Does its lack of explanation mean it's uncompromising, or half-baked? Does its refusal to answer its own questions make it thought-provoking, or shallow? This reviewer admits she's not entirely sure where she stands but, needless to say, expect that MacBride's film will divide opinion.
If one thing is certain however, it is that MacBride demonstrates full control of the storytelling and aesthetic of his film. From the moody widescreen cinematography and imaginative use of psychedelic effects to the sleek editing and ghostly score, Flashback is an impressively executed puzzle. At its core, it almost works better as an expression of intent than a fully formed piece; raw, uncut, and entirely reliant on the viewer doing the work, intellectually and emotionally.
MacBride advises that this film be watched blind and in the small hours. We would agree.
Vertigo Releasing presents Flashback on digital platforms June 4th, 2021.