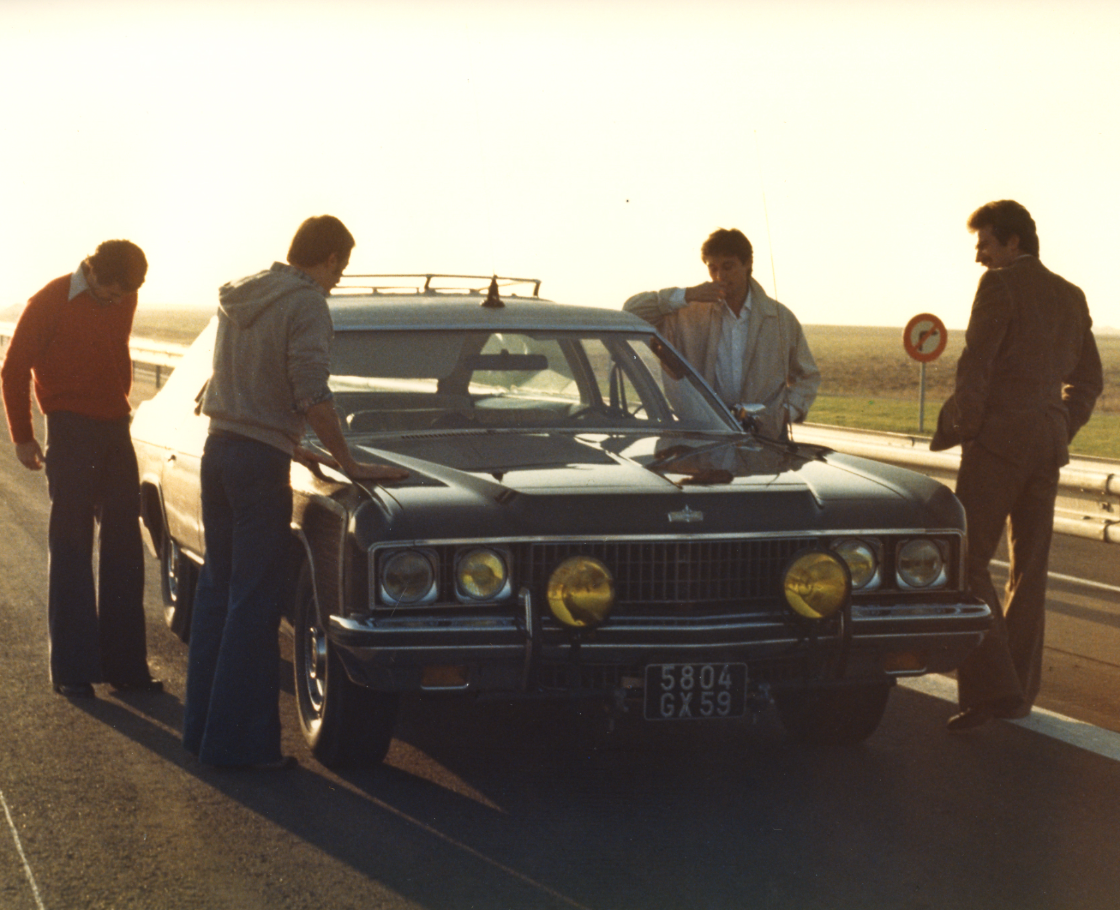 by RICH CROSS
A seventies' road movie with a difference, Fill 'Er Up With Super is a film that could only have been made by an experimental, free-thinking French auteur keen to set themselves apart from mainstream francophile cinema. Director Alain Cavalier is more interested in presenting the interactions of the four twentysomething men who share a cross-country road trip than he is in depicting the landscapes and characters they encounter. This is a meditative reflection on the themes of friendship, aspiration and male identity, which just happens to unfold in and around a Chevrolet station wagon.
Car salesman Klouk (Bernard Crombey) is infuriated when his boss insists he cancels a holiday to deliver a new vehicle to a demanding client personally. Enlisting his friend Philippe (Xavier Saint-Macary) for company, the pair are soon joined by hitchhiker Charles (Etienne Chicot) and his sidekick Daniel (Patrick Bouchitey). They are an ill-matched foursome, but they all share a sense of disappointment about the limitations of their lives. None of them deals with their frustrations particularly well, as their questionable opinions (about women in particular) and repeated poor decision-making attests. Cavalier intends the film to be a subtle Gallic comedy, but the lack of clarity about the film's message makes for sparse laughs.
What's most entertaining is the film's naturalistic, minimalist aesthetic. It's shot like an unglamorous fly-on-the-wall documentary, with dialogue (although scripted during rehearsals) that sounds improvised and unpolished. The glimpses of real-life France feel authentic and a world away from the romanticised norms of the travelogue. The transfer to Blu-ray looks and sounds great, and this limited edition package comes bundled with some thoughtful special features.
FILL 'ER UP WITH SUPER is available on Blu-ray from RADIANCE FILMS.