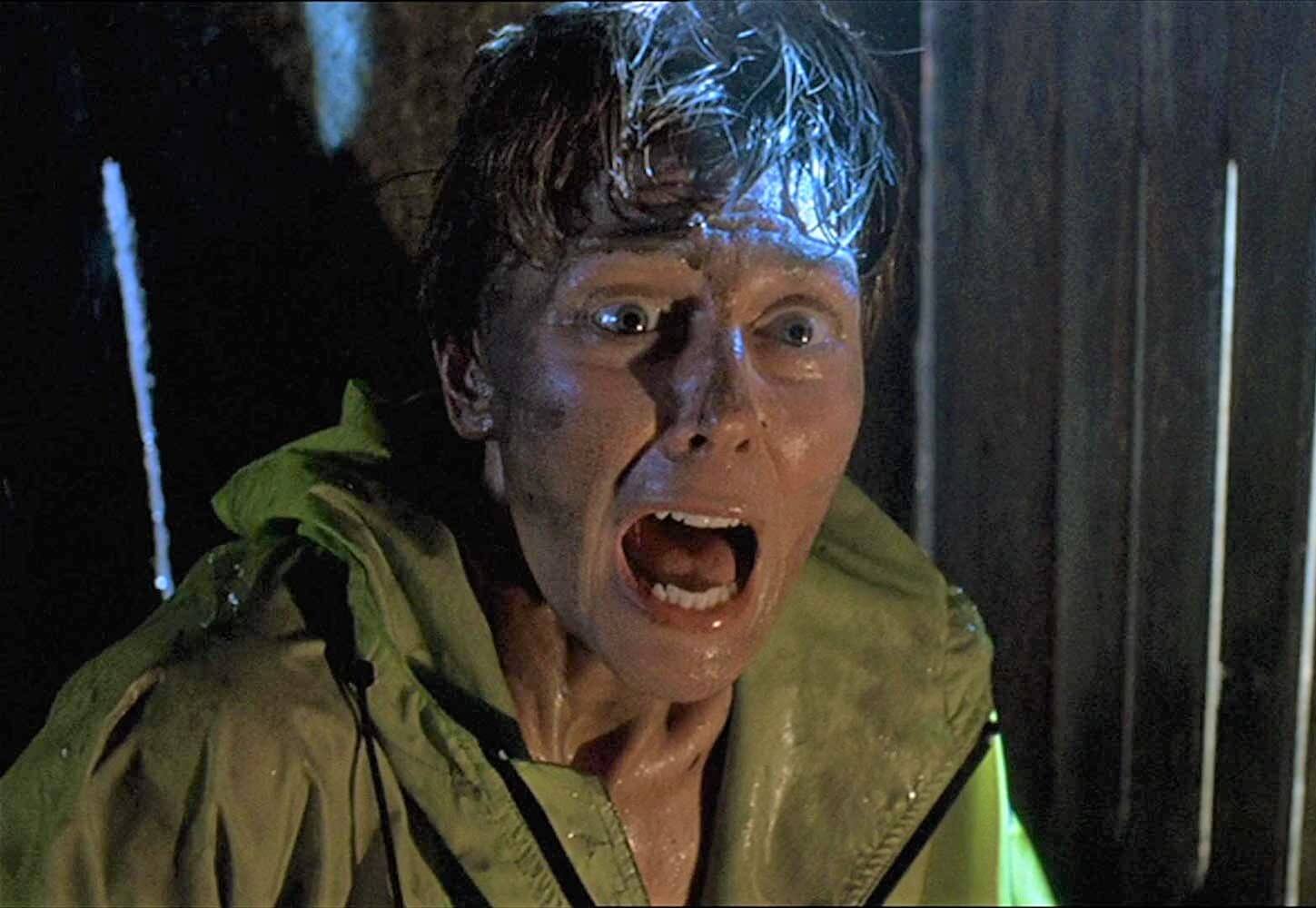 Life is good for stock market tycoon Paul Marsh, apart from his recurring nightmare about a seductive mermaid with razor sharp teeth. At the moment he is holidaying on a yacht off the coast of Spain with his girlfriend Barbara and their two friends Vicki and Howard and there isn't a cloud in the sky – until a mysterious storm suddenly whips up and slams the yacht into rocks, trapping Vicki and forcing Paul and Barbara to take a dinghy to the mainland and look for help. But the fishing village of Imboca is a forbidding place, and the sinister-looking residents are strangely uncommunicative, apart from the local priest who offers to take Barbara to the authorities while Paul returns to help his companions. The only problem is, Vicki and Howard are no longer in the yacht (although they left behind plenty of blood in the water) and when Paul goes back to Imboca to find Barbara, she too has disappeared.
Now the villagers are pursuing Paul through the dark rainswept streets, determined that he will share the same grisly fate as the other strangers who have been unfortunate enough to come here. But is that truly Paul's destiny? When he meets the seductive Uxia, who bears a disturbing resemblance to the scythe-mouthed mermaid of his nightmares, Paul begins to realise that a terrifying appointment with Imboca's vengeful undersea God Dagon has been lined up for him – but not before Dagon receives an unexpected sacrifice.
H.P. Lovecraft's stories have inspired a plethora of filmmakers, very few of whom have been able to translate HP's grotesque imaginings to the big screen. Of the handful who have managed it, Stuart Gordon is probably the most successful and reverential, and even he usually had to resort to black humour to undercut the quirky strangeness of some of Lovecraft's ideas (Exhibits A & B: Re-Animator and From Beyond), while Castle Freak was just a bizarre train wreck. But Dagon is different in that it takes its source stories Dagon and The Shadow Over Innsmouth very seriously indeed, and the movie is all the better for it. Yes, the tension flags a little in the hide-and-seek middle-section, and some of the CGI effects haven't worn well (especially in HD) but, for our money, Dagon is very possibly the best Lovecraft movie produced so far (we're overlooking Carpenter's underrated In The Mouth of Madness because that was only tentatively inspired by Lovecraft's mythos).
Umbrella's new Blu-ray is a revelation compared to the grainy home video versions we've seen before. The print is bright, the skin tones are natural (even the fishy ones) and the colours pop off the screen. There's also a small but perfectly formed selection of special features, although it's disappointing that Umbrella haven't licensed the commentaries and features that are on Vestron's new stateside release (note: the Vestron print, though a shade darker, is mostly identical). If you haven't seen Dagon yet, you're in for a treat. If you've seen it before, you're in for a visual feast. And if you've got a thing about tentacled femme fatales, the gorgeous Macarena Gomez is about to make all your bad dreams come true…
DAGON / DIRECTOR: STUART GORDON / SCREENPLAY: DENNIS PAOLI, HP LOVECRAFT / STARRING: EZRA GODDEN, FRANCISCO RABAL, RAQUEL MERONO, MACARENA GOMEZ / CERT: 18 / RELEASE DATE: OUT NOW