Reviews | Written by Laura Potier 28/10/2020
THE CRAFT: LEGACY
DIRECTOR: ZOE LISTER-JONES | STARRING: CAILEE SPAENY, GIDEON ADLON, LOVIE SIMONE, ZOEY LUNA, MICHELLE MONAGHAN, DAVID DUCHOVNY | RELEASE DATE: OCTOBER 28TH
A standalone sequel to the 1996 cult classic, Blumhouse's The Craft: Legacy sticks to a near-identical premise to its predecessor's, following a quartet of outcast teen witches as they use magic to boost their social standing and strike back at their high school bullies. Second-time feature director and writer Zoe Lister-Jones gives the beloved property a glossy update, forgoing the original's grim comedy in favour of something more akin to a horror-lite H&M ad – with fun outfits to boot.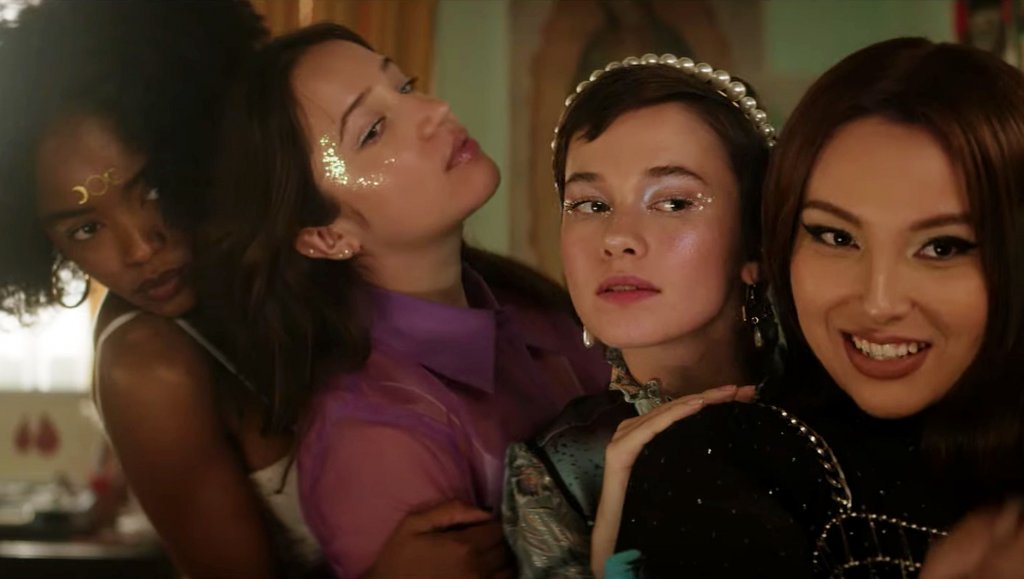 As a modernised take on a feminist classic, Legacy brings together a coven of women who better represent the cultural landscape of 2020, particularly in the casting of Trans Latina actress Zoey Luna in a main role. Together with rising stars Cailee Spaeny (Pacific Rim: Uprising), Gideon Adlon (Blockers), and Lovie Simone, these young women are immensely watchable as they work to anchor this story in messages of acceptance and sisterhood.
What is unfortunate about this well-meaning adaptation is that it falls flat. Discourse around race and identity are kept to a couple of jokes or passing remarks, and issues of consent, gender roles, and sexuality are raised then swiftly abandoned. Even the movie's climactic conflict lacks conviction, opting for an unoriginal, simplistic put-down of the patriarchy. Instead, Legacy centres itself firmly on the experience of a white, cisgender, presumably heterosexual woman whose biggest issue is that she doesn't like her mum's new boyfriend. Its avoidance of richer terrain is all-the-more obvious when one remembers how The Craft successfully navigated sexual assault, domestic abuse, racism, and mental illness without breaking a sweat.
What's worse is that The Craft was absolutely ripe for a retelling. Yet instead of building on it and improving upon its shortcomings (see: using magic to make the popular guy fall for you, a plot point that is neither original nor on-message), Legacy just repeats those same mistakes. The Craft: Legacy has its heart in the right place, but its shallow execution and lack of daring make it a disappointing watch.
THE CRAFT: LEGACY releases in cinemas October 28th.