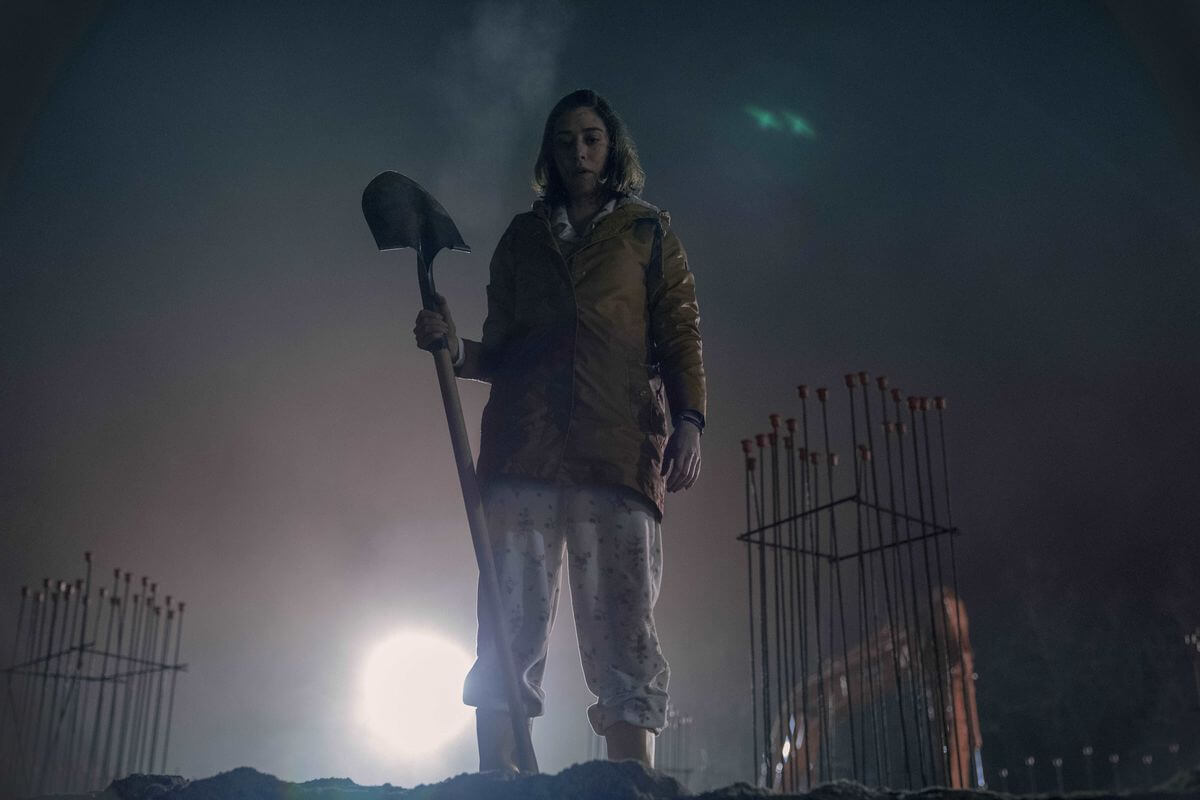 REVIEWED: SEASON 2 (ALL EPISODES) | WHERE TO WATCH: STARZPLAY
The first season of Hulu's Castle Rock was a treasure trove of references for Stephen King fans, pulling from a diverse array of source material. The show drew from Needful Things, The Shining, Shawshank Redemption, certain elements of The Dark Tower, and myriad other nods and characters to create a town where things out of the ordinary just seem to keep happening. Given the final scene of the series, viewers thought that the second was going to focus on the character of Diane' Jackie' Torrance, who revealed that she was about to take a road trip to Colorado. This was not the case, and fans of the show were fairly surprised when it was revealed that the second season would instead focus on the story of one young nurse, by the name of Annie Wilkes (Lizzy Caplan), becoming a sort of prequel to Misery. However, ten episodes focusing just on Ms. Wilkes wouldn't do, and the season also explores the story of one Reginald 'Pop' Merrill (Tim Robbins) and his diverse clan, who have populated King's works since the early '80s. This includes John 'Ace' Merrill (Paul Sparks), a longtime antagonist in the author's northern Maine works.
Throw in a heaping helping of Salem's Lot, and the show gets a lot more macabre than the first series. While that season could be said to metaphysical, the second is definitively paranormal, with psychic powers, resurrection, and – possibly – angels. It's certainly more wide-ranging than the first season, as well. While that series was fairly tightly-plotted around the Deaver family and their woes, Castle Rock's second incarnation sees the histories of the Merrills, Annie Wilkes, and the town of Castle Rock itself all being explored in detail.
To that end, it seems as though half of Castle Rock's second season takes place in flashbacks, with all of the main characters getting their own standout episodes. While there's nothing quite approaching Sissie Spacek's revelatory performance as Ruth Deaver in The Queen for the first series, the second's penultimate episode, Caveat Emptor, does see Robbins as Pop get to really dig his teeth into some excellent material.
The judicious use of iconic actors from past King adaptations such as Spacek and Robbins, alongside younger actors like André Holland and Caplan, is really what makes Castle Rock such a compelling viewing experience. While the Easter eggs – of which there are many – are quite a delight, it's the way in which these characters inhabit their roles and create something new that makes each new series something which should be anticipated and savoured.
While the second season doesn't end on quite the slam-bang note that the first did, it does a very solid job of tying this season into Misery proper, leaving the door wide open for what might happen in the show's next iteration. Given the fact that the town's already been through so much, what might happen next? The preponderance of King-related properties as of late, thanks to theatrical releases like Doctor Sleep, and Netflix's 1922, In the Tall Grass, and Gerald's Game, leaves one to wonder what might be left to mine, but given that there 63 novels and more than 200 short stories from which to draw, fans should be set for a while.