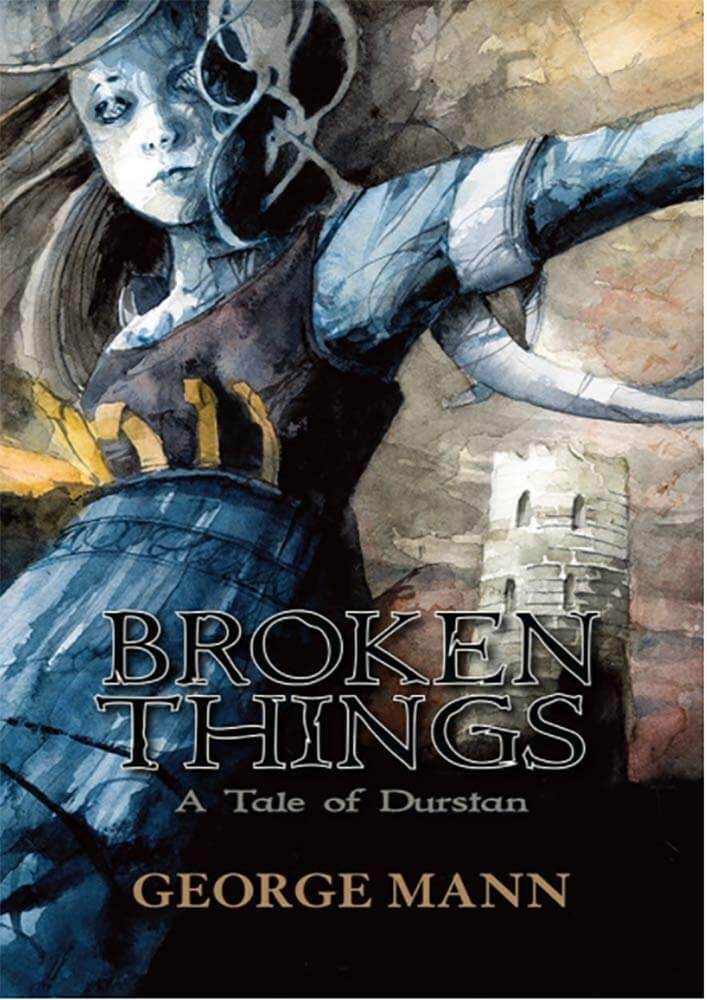 In Broken Things, author George Mann takes the reader on a first visit to the land of Durstan, at a time where a goddess has been reborn. Three characters – a knight, a monk, and a young tribal woman in mourning – set off in search of her, each of them with questions for the returned divinity.
Durstan is a strange world, a heady brew of tree gods, dark magic, and noble quests; it's utterly unique, free from fantasy cliché, and somewhat sinister in atmosphere while also possessing a warm charm. An unsettling tone pervades the entire novella and, as the story progresses, the reader learns more about these three characters and begins to realise that their needs could bring them into direct conflict with one another. Mann has combined fantasy, folklore and the unnerving to great effect in this story. One highlight early on is a visit to the woods that manages to be stomach-churning and compelling at the same time; reading Broken Things is literally learning of a new world, meeting characters and discovering – along with them – their place and purpose within that world.
As it's so immersive, the ending does come as a shock, and readers may feel that it's arrived at too quickly. In places it does feel like the prologue to something more epic, but Mann reins it in to brilliantly keep his focus on the characters; besides, with writing like this, the sooner we return to Durstan, the better.