Reviews | Written by Laura Potier 14/11/2022
BLACK PANTHER: WAKANDA FOREVER
Making a sequel to a cultural phenomenon was never going to be easy. Making an MCU blockbuster that could entertain and move the franchise forward but also mourn and honour Chadwick Boseman's legacy presented an even bigger challenge. Yet against all odds, Ryan Coogler's Black Panther: Wakanda Forever pulls off an exciting, intelligent, and sorrowful sequel with conviction and grace.
The death of Boseman's King T'Challa by some unnamed disease is the starting point, as those left behind try to pick up the pieces in a grieving daze. It's clear from the outset that the spectre of loss will hang heavily over this film, even in its lighter and more escapist moments.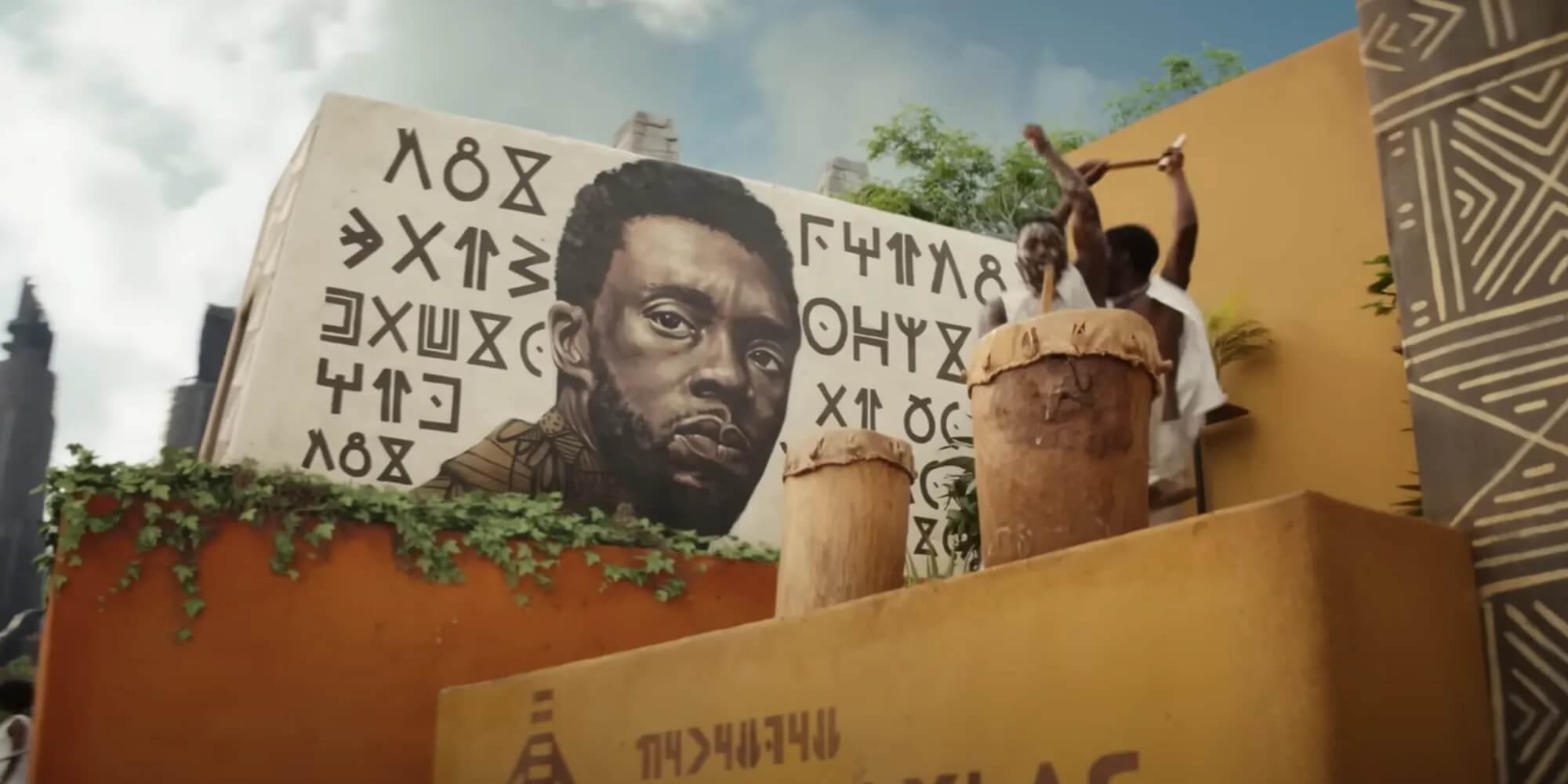 One year after the loss of their leader and Black Panther, Wakanda is under pressure from world powers to share their vibranium reserves – with some parties going so far as to try to take it by force. It isn't long before the U.S. government comes in possession of a vibranium-detecting machine and locates a deposit of the precious resource in the depths of the Atlantic Ocean. However, when they attempt to drill into the seabed, the ship is attacked, and its entire crew is decimated by a blue-skinned, water-dwelling people led by Namor (a fantastic Tenoch Huerta).
Back on land, Namor easily bypasses Wakanda's advanced security to ambush Queen Ramonda (Angela Bassett) and Shuri (Letitia Wright). Blaming them for the vibranium race, the winged-footed leader gives the Wakandans an ultimatum: find and deliver him the scientist responsible for the vibranium-detecting machine (Dominique Thorne as Riri Williams, introducing Ironheart), or his nation will come for Wakanda first.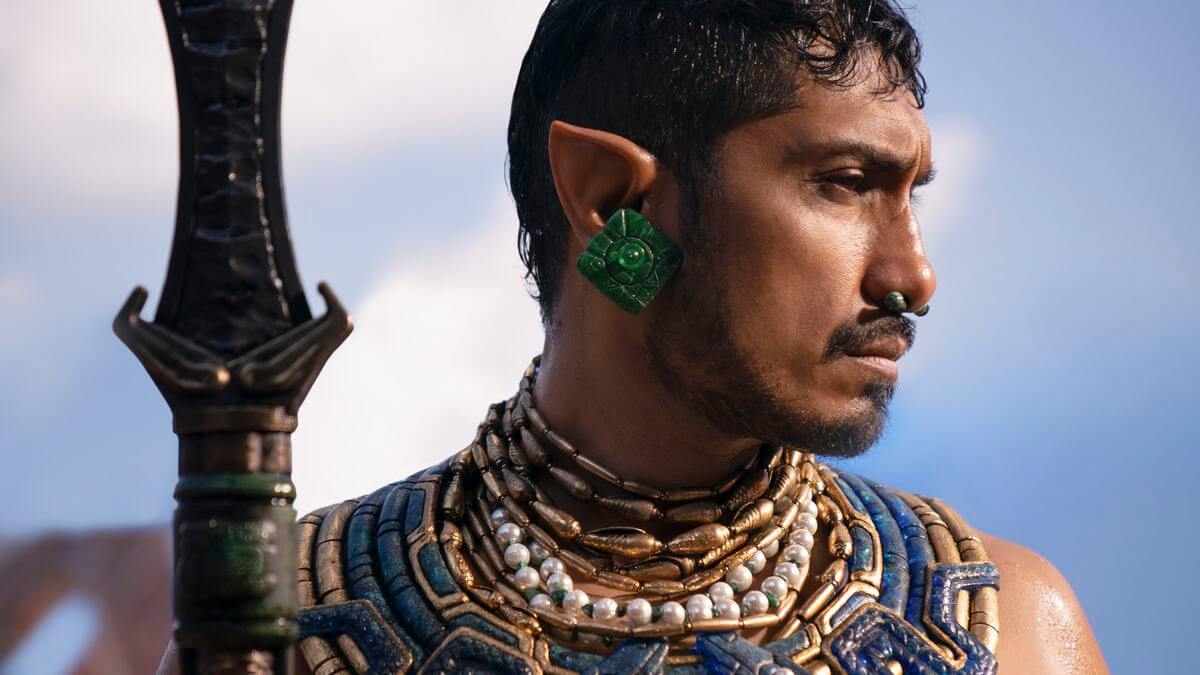 As Michael B. Jordan's Killmonger did in Black Panther, Namor presents an antagonist entirely justified in his anger, one with righteous ideals and moral strength. Ryan Coogler continues to push the boundaries of what a Marvel film can be: present here is his keen interest in the geopolitical implications of superheroism, his talent for constructing intricate worlds – the underwater city of Talokan, a Mesoamerican civilisation inspired by ancient Mayan culture, is nothing short of stunning – and his propensity for confronting heroes with complex existential dilemmas.
Wakanda Forever, at times, sprawls out of focus. Genius MIT student Riri Williams feels lost in the story, functioning as more of a plot device akin to America Chavez's role in Multiverse of Madness than a fully-fledged character. So too, does it struggle to slot some of its actors amid the crowded cast – Michaela Coel and Lupita Nyong'o sadly take the hit – and despite the strong principles animating the central conflict, its culmination isn't as persuasive as it needs to be.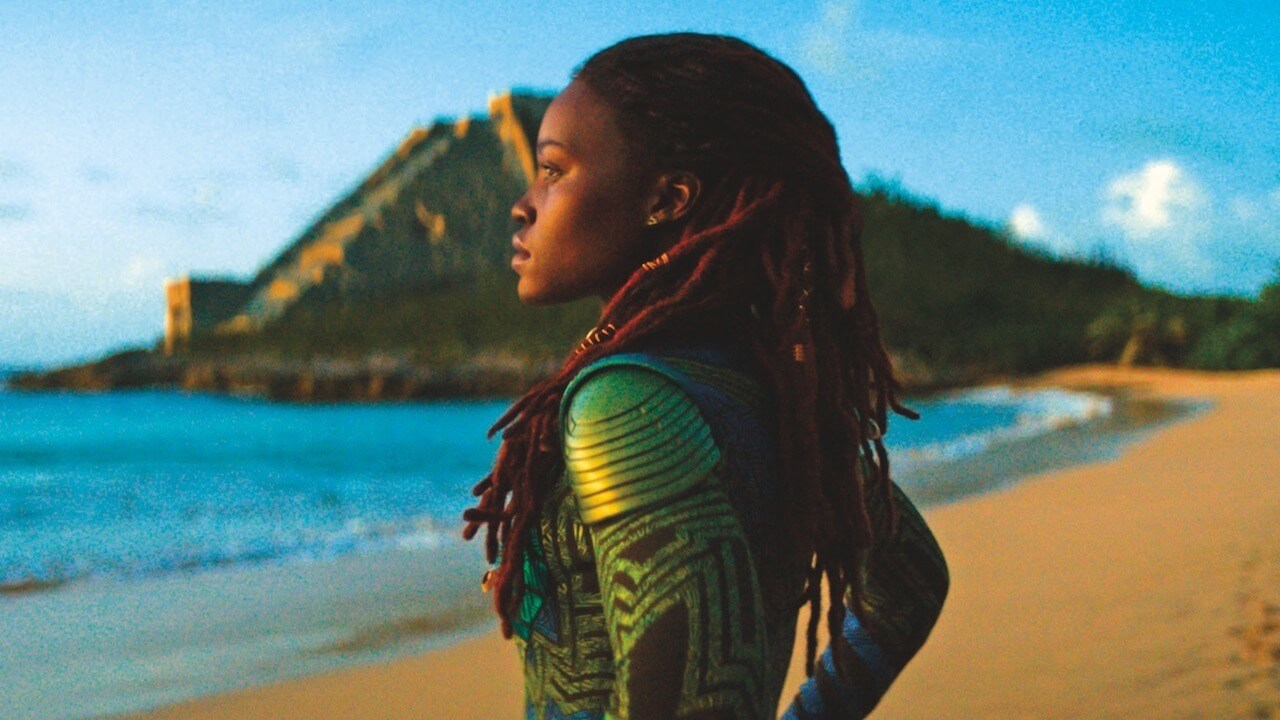 If it sometimes feels pulled in too many directions, perhaps it's because the film and its many voices are still processing their loss. The turbulence of grief is present and uncensored, destabilising the film's focus – one can't help but forgive any stumble entirely.
Besides, Wright binds together every thread of Wakanda Forever with a magnetic and emotionally raw performance. The actress finds captivating volatility in Shuri, whose rage, shame, and sorrow at the loss of her brother struggle against her duty to his memory and desire for peace. She is poignant to watch, and together with Boseman's memory, pulls Wakanda Forever into a beautiful, uncommonly grounded, and deeply moving whole.
Black Panther: Wakanda Forever is out in cinemas now. Watch the final trailer here.