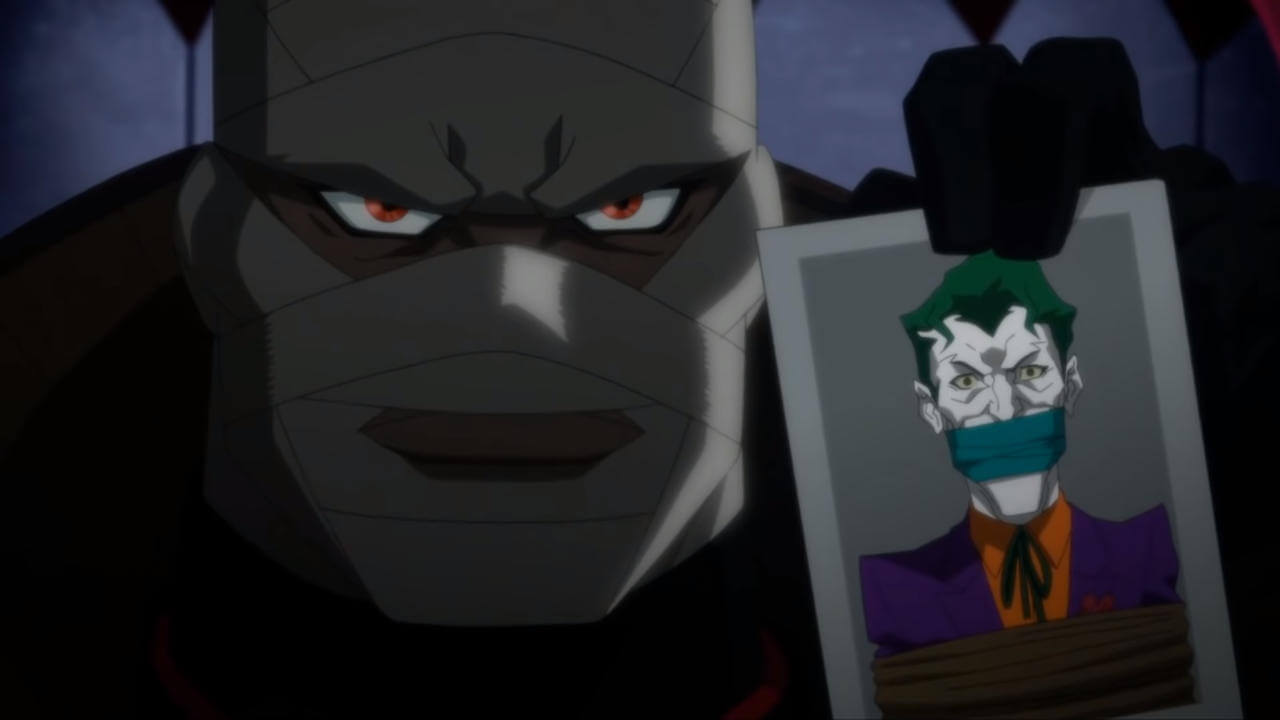 BATMAN: HUSH / CERT: 15 / DIRECTOR: JUSTIN COPELAND / SCREENPLAY: ERNIE ALTBACKER / STARRING: JASON O'MARA, JENNIFER MORRISON, SEAN MAHER, MAURY STERLING, GEOFFREY AREND, JASON SPISAK / RELEASE DATE: JULY 20TH (DIGITAL), AUGUST 12TH (BLU-RAY/DVD)
From writer Jeph Loeb and artist Jim Lee, 2002's year-long Hush story is viewed as a modern-day classic amongst Bat-fans. With a who's who of Batman's supporting characters and rogues all involved in this tale, the driving force of this must-read arc is a mysterious new villain known as Hush. Constantly one step ahead of the Caped Crusader and determined to torment Batman at every turn, Hush is the real deal and his arrival led to one of the most jaw-dropping (seriously, that ending?!) and fantastic stories in the history of the World's Greatest Detective. And now, this famed tale has been adapted as part of Warner Bros. and DC Entertainment's ever-expanding DC Animated Universe.
For this animated offering, the main crux of the comic book Batman: Hush is still the same. Jason O'Mara's Dark Knight sees his life thrown into turmoil at the arrival of the sinister Hush, just as he's finally starting to contemplate having a life that doesn't revolve around the cape 'n' cowl. You see, this is a Batman who's embarked on a burgeoning romance with Catwoman (Jennifer Morrison). It's a rarity, but Bruce has finally started to let his guard down a little, and it's this relationship that allows a softer side of the ever-stoic Bats to shine through. But it's not just Catwoman who Bruce has a renewed bond with, for his old friend Tommy Elliot is back in Bruce's life. The only problem is, Hush has both of these figures in his crosshairs.
As an adaptation, Hush makes some clear differences to the comic book story – some of which may not exactly sit well with long-time fans – but the movie still has plenty that will appeal to audiences whether they're familiar with said source material or not. Like said original tale, this is a film that's filled with so many heroes and villains, and there are for sure plenty of twists and turns afoot as Hush's nefarious plan plays out. Despite the shiny new villain being the major selling point of this latest animated release, though, it's the dynamic between O'Hara's Bruce Wayne and Morrison's Selina Kyle that steals the show. As the duo's relationship plays out throughout the movie, we see the many shades of grey that make these characters two of the most interesting in comics. Special praise, mind, has to be reserved for Maury Sterling who brings a snarling, clinical delivery to the villainous Hush, with the cold and calculating bad guy never sounding anything less than genuine in his promise to ruin the world of Batman.
Hush is a comic book tale full of iconic moments and panels, and so many of those are brilliantly brought to life here, even if the world in which the animated Batman: Hush exists within is clearly very different to the comics realm of the 2002 and 2003 source material. Given the confines of the DC Animated Universe that came to be after the events of 2013's Justice League: The Flashpoint Paradox, writer Ernie Altbacker does well to translate the main points of Jeph Loeb and Jim Lee's original Hush to this world, and first-time director Justin Copeland showcases some truly glorious shots and moments as the adventure unravels.
Like their other releases, Warner Bros. rounds out this release with some fan favourite special features. The classic episodes of The Batman/Superman Hour are all kinds of fun to revisit, and the chat track is a hugely engaging insight into bringing Batman: Hush to life. Then there's the first DC Showcase short since 2011 as we get treated to the Bruce Timm-developed look ag Sgt. Rock, and the Love in Time of War featurette puts the spotlight on Selina Kyle and her unique relationship with the Dark Knight.
Special Features: Audio commentary with Justin Copeland, Ernie Altbacker and James Tucker / DC Showcase: Sgt. Rock / Batman: Love in Time of War featurette / Wonder Woman: Bloodlines sneak peek / Two episodes of The Batman/Superman Hour/ Trailers