Reviews | Written by Laura Potier 20/09/2022
AFTER YANG
It begins with a family: father Jake (Colin Farrell, The Batman, The Lobster), who worries about keeping his artisanal tea shop afloat; mother Kyra (Jodie Turner-Smith, soon seen in Star Wars: Acolyte), who is stressing about an important presentation coming up at work; their young, adoptive Chinese daughter Mika (the dazzling Malea Emma Tjandrawidjaja); and Yang (Justin H. Min, The Umbrella Academy), the android who serves as Mika's older brother and educates her about her cultural heritage.
However, things quickly take a turn when a malfunction causes Yang to become unresponsive. Faced with his daughter's great distress at losing her companion, Jake searches for a way to repair the android and, along the way, discovers he can access Yang's memories. Through stunningly rendered snapshots of the latter's experiences, Jake realises just how disconnected he has grown from his life and his family. Jake's effort to bring back Yang gives the film its narrative spine and emotional core. It's an impressive display of Farrell and Min's acting talents that, despite the restrained acting style that writer-director Kogonada prefers, they can telegraph such great depths of emotion.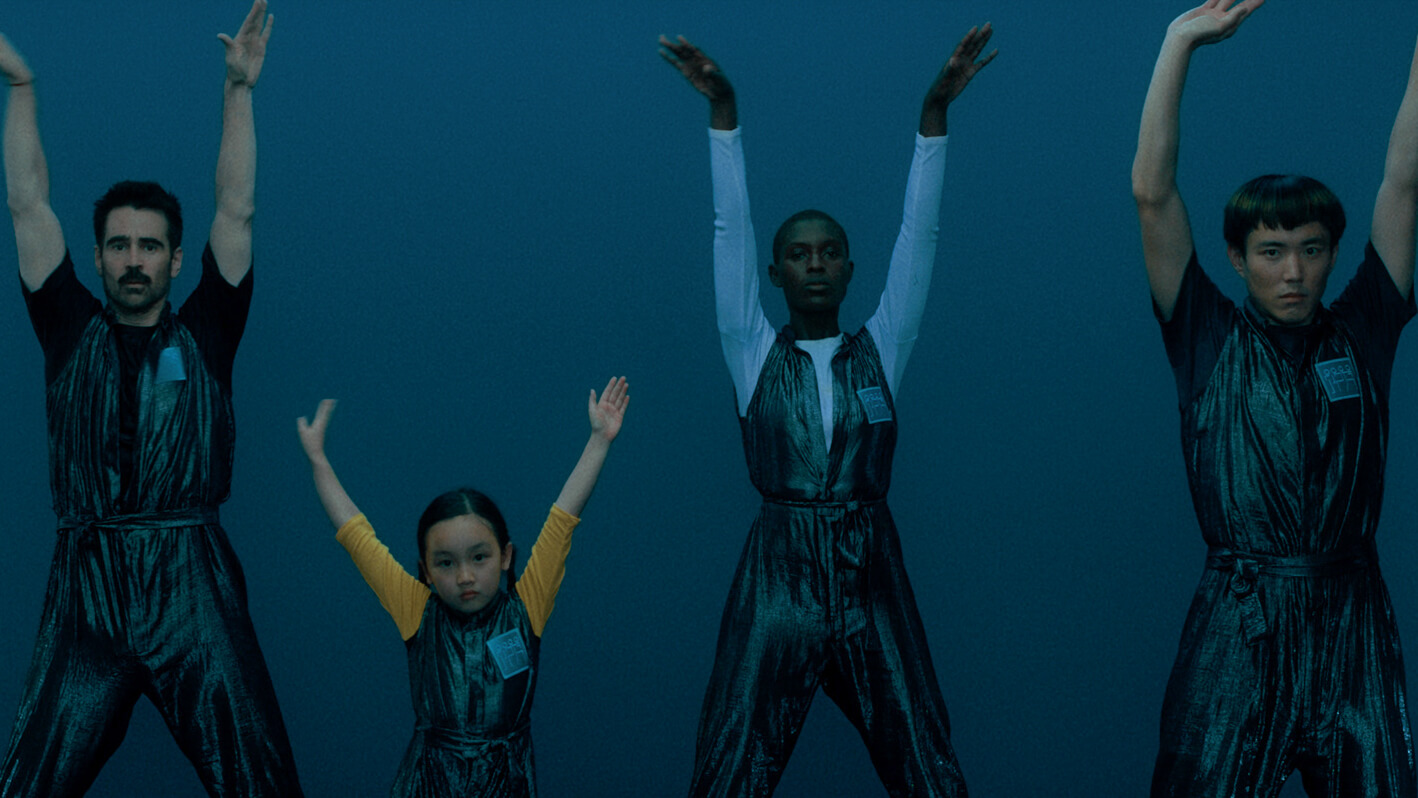 Muted, melancholic, and oh-so-aesthetic, Kogonada's sophomore feature explores hefty themes of humanity, identity, belonging, and more with a surprisingly delicate touch – all building to a climax that's as understated as it is affecting. If you know what's good for you, be sure to bring tissues.
After Yang is as beautiful technically as it is thematically, making this a must-see – if only for the most exhilarating dance sequence in sci-fi since Oscar Isaac and Sonoya Mizuno tore up the dancefloor in Ex Machina (which, after many years, still lives in our heads rent-free).
After Yang will be released in cinemas and on Sky Cinema from 22nd September. Watch the trailer here.
You can also read our interview with writer-director Kogonada and star Justin H. Min here.