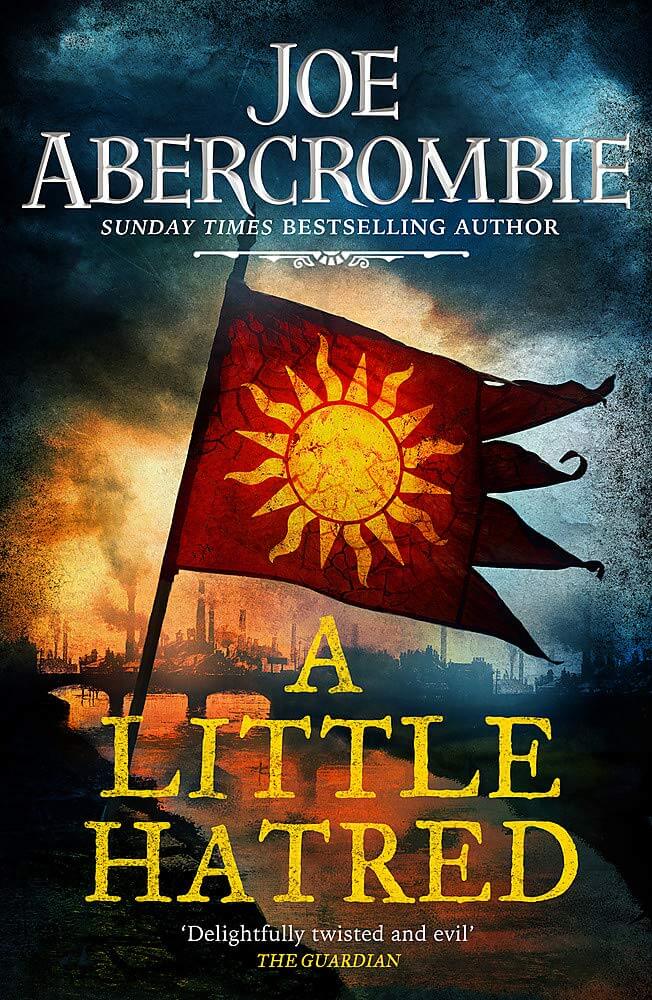 A LITTLE HATRED / AUTHOR: JOE ABERCROMBIE / PUBLISHER: GOLLANCZ / RELEASE DATE: 17TH SEPTEMBER
Joe Abercrombie's First Law trilogy took the fantasy world by storm and cemented the author as one of the genre's finest with his unique brand of grimdark fantasy. A Little Hatred returns to that same world, around thirty years after the events of the original series. Progress has been made – coal is heavily mined and utilised, there's power to be had through industry and trade – but that hasn't necessarily made the world a better place. Greed, it seems, is universal.
Right from the start, Abercrombie drops us into the centre of trouble that's brewing and keeps us there throughout. Fans of First Law may find themselves initially hoping to meet old favourites, but the new characters in here are equally as engaging and it doesn't take long for any of them to earn their place among the ranks of those that have gone before. The story is told with Abercrombie's usual flair, offering points of view from multiple protagonists, each with their own distinct narrative voice. The author juggles his plot brilliantly; there are some brutal surprises, with the reader often being taken in one direction only to realise they've been led astray. It's never tiring, though, always performed in a way that is believable when one realises the clues were always there, and proves satisfying in every case.
Abercrombie's readers have been yearning for his return to the world that began his career, and A Little Hatred won't disappoint. Although it contains moments of wince-inducing violence and eye-opening profanity, there's a warmth that creates empathy with those who populate the story, ramping the tension to great heights when these characters are in danger. There's intelligence to the writing and cutting social commentary that Terry Pratchett would be proud of, in a book that shows how misfortune and failing – even success – can bring out the best or worst in people. Although there's a lot going on, there's a feeling that what's happening is merely the start of something world-changing. Written with confident style and providing unfailing entertainment, this is Abercrombie at his gritty best and the opening to a new trilogy that could prove to be a masterpiece of fantasy fiction.