News Movies | Written by Andrew Pollard 05/09/2018
Official First Look at Brie Larson's CAPTAIN MARVEL
Those scamps! For a minute there, we really did think we were going to get a first trailer for next March's Captain Marvel. Still, while that isn't the case, we have now been given our first official look at Brie Larson's suited 'n' booted Carol Danvers.
Via EW, the below images have been released: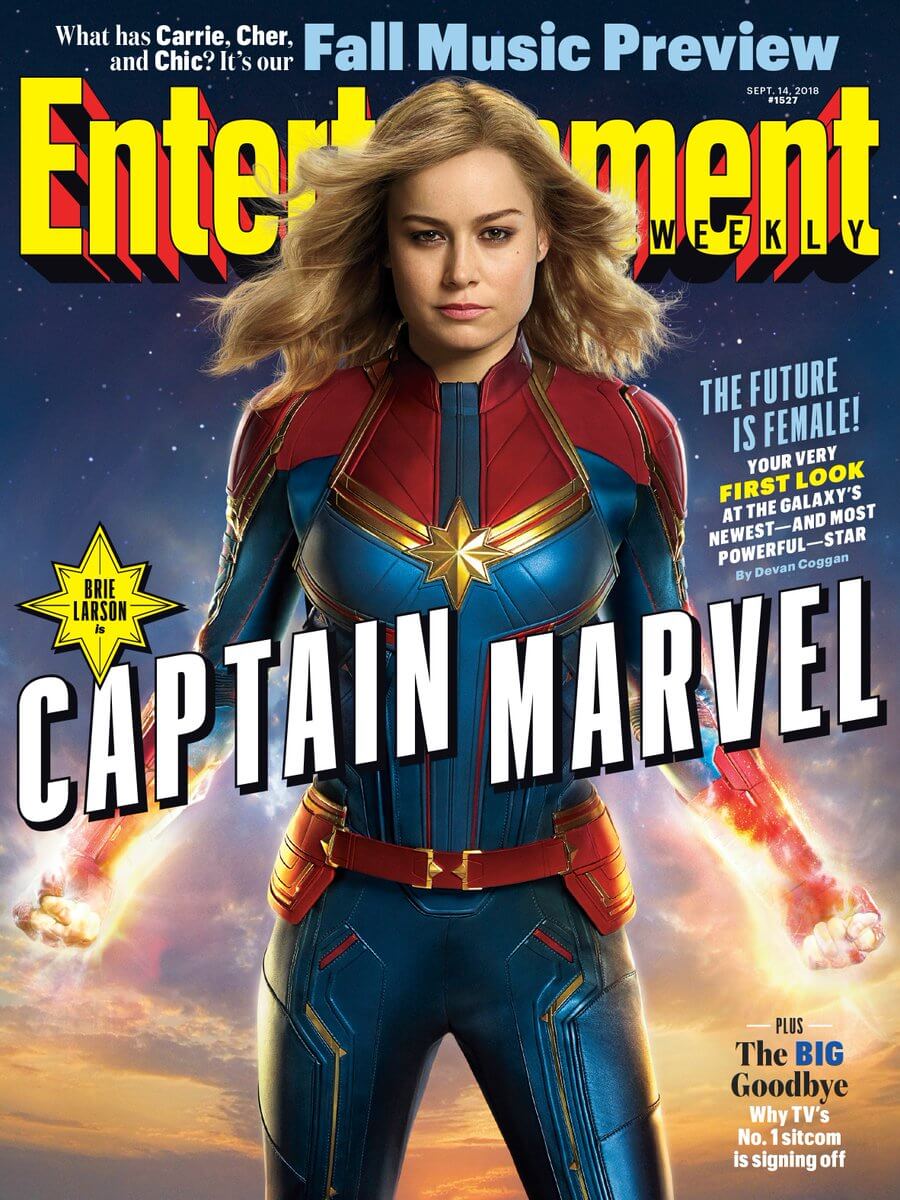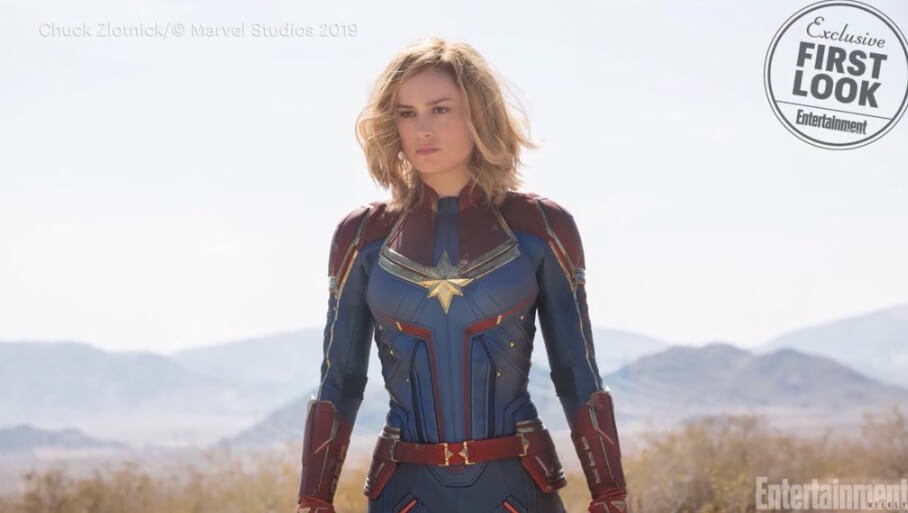 Speaking to the outlet about the character, Larson enthused, "She's can't help but be herself. She can be aggressive, and she can have a temper, and she can be a little invasive and in your face. She's also quick to jump to things, which makes her amazing in battle because she's the first one out there and doesn't always wait for orders. But the [not] waiting for orders is, to some, a character flaw."
Interestingly, EW also has the scoop that Carol Danvers will already have her powers when we meet her in Captain Marvel. Not only that, but she'll already been up in the stars battling alongside the Kree's Starforce team in their fight against the Skrulls.
The official word on Captain Marvel reads:
The story follows Carol Danvers as she becomes one of the universe's most powerful heroes when Earth is caught in the middle of a galactic war between two alien races.  Set in the 1990s, "Captain Marvel" is an all-new adventure from a previously unseen period in the history of the Marvel Cinematic Universe.
Set in the '90s, the film will see Larson's Danvers joined by Samuel L. Jackson's two-eyed Nick Fury, Clark Gregg's Agent Coulson, Jude Law's Mar-Vell, Lee Pace's Ronan the Accuser, Djimon Hounsou's Korath the Pursuer, and Rogue One's Ben Mendelsohn as the villain of the piece, Skrull leader Talos.
Directed by Anna Boden and Ryan Fleck, Captain Marvel is currently set for a March 8th, 2019 release. After that, of course, Danvers will have a huge part to play in May 2019's Avengers: Infinity War follow-up.