News Movies | Written by Andrew Pollard 18/07/2018
Numan Acar Joins SPIDER-MAN: FAR FROM HOME
With the Spider-Man: Homecoming sequel – Spider-Man: Far From Home – currently fleshing out its cast, now comes word that Numan Acar has joined the follow-up.
Courtesy of Deadline, the Prison Break actor will be playing a character known as Dimitri in the picture. No official details are known on the role other than the name at this stage, although pure speculation could have Acar's character as actually being the nefarious Chameleon.
In the comic books, the Chameleon is a master of disguise whose real name is Dmitri Smerdyakov. So, it's not hard to piece together that Dimitri is actually Dmitri, as in Dmitri Smerdyakov, as in one of ol' Web-head's most long-standing villains, the no-good Chameleon. To be precise, the Chameleon actually debuted in Spidey's very first solo book, 1963's The Amazing Spider-Man #1.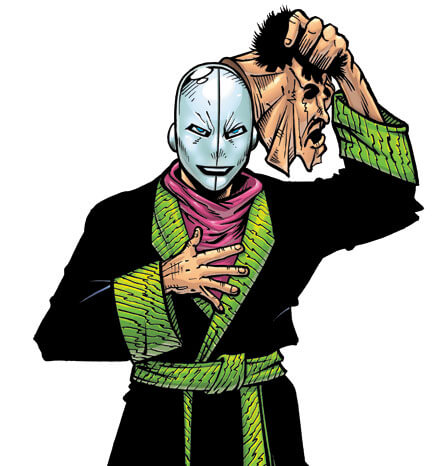 Given how many are predicting that the Sinister Six could begin to form in Spider-Man: Far From Home, the Chameleon would certainly be a good fit, with him having been a regular member of that villainous group over the decades. We already know that the Homecoming sequel will see Jake Gyllenhaal playing Mysterio, Michael Keaton back as Vulture, and presumably Michael Mando back as Mac Gargan, aka Scorpion. Then there's the potential for Bokeem Woodbine to return as the Shocker, too. Could it be that Numan Acar is indeed playing the Chameleon, who will then eventually become part of the Sinister Six? We guess we'll have to wait and see.
Up next for Acar is a role in Guy Ritchie's live-action Aladdin, which is set for May 2019. For Spider-Man: Far From Home, that largely London-set follow-up will again be directed by Jon Watts and is booked in for a July 2019 release – that is, of course, if Tom Holland's Peter Parker can somehow get over the fallout of Avengers: Infinity War.