News Audio Movies News | Written by Nick Spacek 15/01/2021
New Trio of Horror Soundtracks Coming from Terror Vision Label
US-based reissue soundtrack label Terror Vision just dropped a promo video for the 2021 instalment of their subscription service, the Unhappy Campers Club, which gets fans exclusive versions of every title the label releases over the course of the year, along with bonus swag like t-shirts, enamel pins, a slipmat, a tote bag, and more.
While a fun, retro commercial vibe permeates the 40-second spot, the split-second shot of coming attractions is what really makes the video worth noting. While label head Ryan Graveface had mentioned that the label would be releasing the soundtrack for Tibor Takács' 1987 horror film, The Gate, during a Mondo panel during the 2020 San Diego Comicon, we now know that Terror Vision will be bringing us the vinyl debuts of Don Peake's score for the 1991 Wes Craven urban horror of The People Under the Stairs, as well as Richard Band's score for the 1982 sorority slasher from Mark Rosman, The House on Sorority Row (better known here in the UK as House of Evil).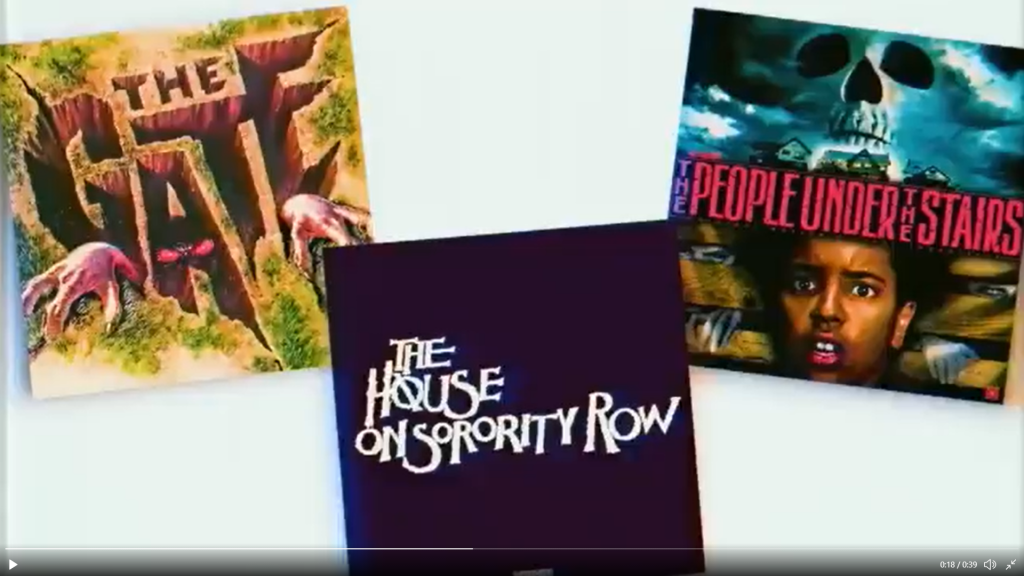 No details as to whether or not The Gate finally brings those metal songs to the public for the first time or if The House on Sorority Row features the power-pop cuts from 4 Out of 5 Doctors, the band who plays the movie's party sequence, but we have our fingers well-crossed in hope.
Subscriptions can be acquired here: https://www.terror-vision.com/store/terror-vision-subscription