News News TV | Written by Kris Heys 20/03/2020
THE MANDALORIAN Season 2 to Feature Ahsoka Tano
In the most exciting Star Wars news we've heard in a long time, the guys over at /Film have exclusively revealed that fan favourite character Ahsoka Tano will appear in The Mandalorian Season 2, and Rosario Dawson herself will be playing her.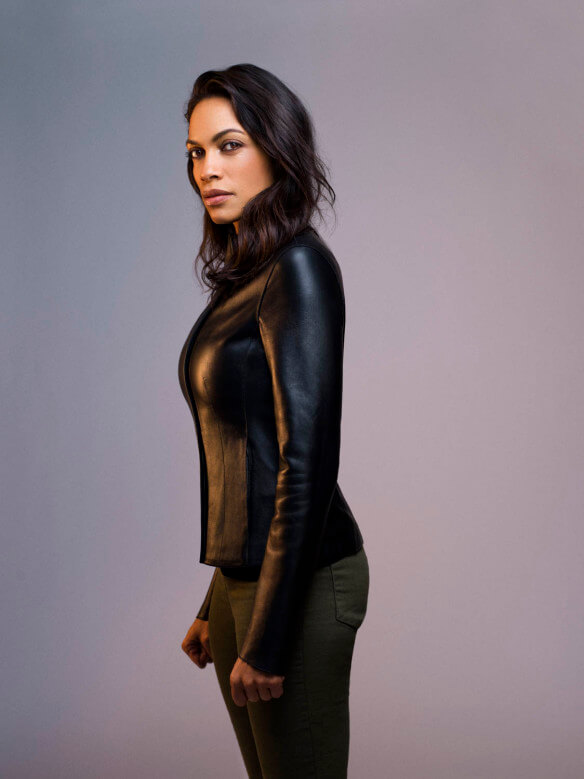 Rosario Dawson
To say the one-time Padawan has had a turbulent time navigating fandom is an understatement. First introduced in the animated theatrical release Star Wars: The Clone Wars in 2008, she was met with an overwhelmingly negative response from the few folk who actually bothered turning up for the film, but has since defied all odds to go on to become one of the most popular characters in all of the canon, traversing several of the animated series into novels and comic book appearances. The Rise of Skywalker featured her voice, but The Mandalorian would mark her first live-action appearance proper.
Dawson, while a favourite of many of us here due to her appearances in the Netflix Marvel shows such as Daredevil and Luke Cage, is somewhat of a surprising choice. She famously campaigned to play Tano through social media back in '17, but the character has been perfectly portrayed vocally by Ashley Eckstein for 12 years now. Will Dawson provide the physical performance, while Eckstein delivers that iconic voice? Could we accept an Ahsoka Tano who didn't sound like, well, Ahsoka Tano? Either way they approach it, it will be great to see more from one of the most complex characters in all of the galaxy far, far away.
The Mandalorian Season 2 will arrive in October, but if you want to learn more about Ahsoka Tano then check out our latest issue (available digitally for just 99p below) for a wonderful celebratory feature by GFFA expert Mark Newbold. For a quicker visual fix, Disney+ will finally arrive in the UK on March 24th, and will be carrying all six seasons of the excellent animated series The Clone Wars from launch day.
Source: /Film