News News TV | Written by Laura Potier 14/09/2021
LOCKE & KEY Season 2 Receives Teaser
After a successful first season released in February 2020, Netflix's supernatural fantasy series Locke & Key was renewed for a second and third outing, confirmed late last year. Today, the streaming network announced that the new season will premiere on October 22nd.
The show follows the titular Locke family as they move from Seattle, Washington to their ancestral home in Matheson, Massachusetts and discover a mysterious collection of magical keys, which may provide answers as to the story of their father's death. The keys, which provide access to mystical doors and powers, also make the Lockes the targets of malevolent forces who desire the keys' power for themselves. Locke & Key is based on the comic book series by Joe Hill and Gabriel Rodriguez.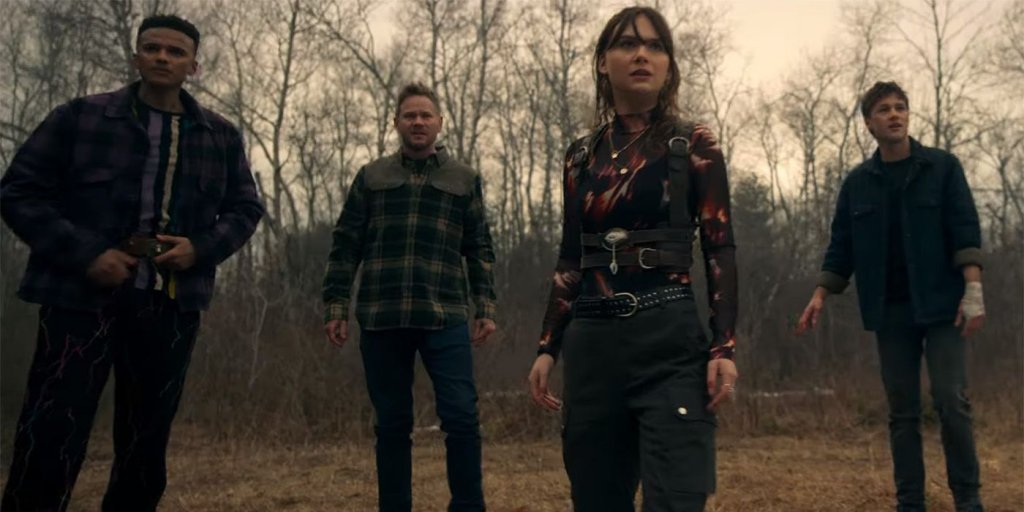 Season 2 will of course see Darby Stanchfield return as Nina Locke, Jackson Robert Scott as Bode Locke, Connor Jessup as Tyler Locke, Emilia Jones as Kinsey Locke, Laysla De Oliveira as Dodge, Griffin Gluck as Gabe, Petrice Jones as Scot Cavendish, and Genevieve Kang as Jackie Veda.
"This world had so much potential to be reborn and consumed, to be ruled," Gabe says in the just-released teaser trailer. "It's time to finish what I started."
Expect many more doors, keys, and demons in Locke & Key's second season, releasing October 22nd on Netflix. Check out the teaser below: