News Gaming | Written by Callum Shephard 24/01/2018
Leaked Documents Suggest Terrifying Alternative to Lootboxes
Over the past several years, major AAA industries have been criticised for an increasingly heavy focus upon microtransactions and loot boxes. While the actual system itself has been about for well over a decade, following the success of Overwatch we have seen more and more games prioritizing their use. Star Wars: Battlefront 2 and Lord of the Rings: Shadow of War are two of the more infamous titles within the last few years to take this to an extreme. Others such as Tom Clancy's Ghost Recon Wildlands are looking to tack them on in future updates. The constant rise has led to considerable backlash from gamers, and the system is being increasingly criticised for addictive elements akin to those found in slot machines.
The fact that loot boxes are appearing in every game possible and are being tacked on purely because big budget developers can add them in is a troubling trend. Unfortunately, leaked documents suggest that what might end up replacing it is a far, far worse scheme.
Slides for an upcoming presentation by Data Broker LLC were leaked onto Imgur.com via a dead man's switch. The presentation itself was intended to focus upon the issues behind current monetization models and highlights many of the flaws within loot boxes. The opening slides cover the problems of the loot box system, such as relying upon a handful of gambling addicts to support the system while drawing the ire of a larger audience. Unfortunately, rather than ending there, it goes on to promote the idea of a new AI monetization scheme as a likely replacement. One which, as the presentation shows, is highly intrusive and relies upon constantly spying on its customers.
While the full presentation should be looked at in detail by anyone concerned about this subject, several of the more notable slides are as follows - click the images for larger versions:
The first being its major three points, highlighting how the system should use social engineering and psychological manipulation tactics to push customers into spending more: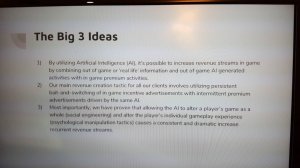 Another being the use of customer locations and personal data to assist with the AI's methods of targeting them:
3D mapping the homes of potential customers through existing technology: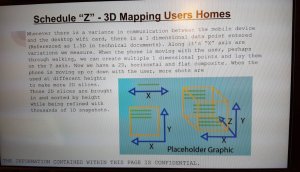 How the AI can and will utilise player frustrations within games to push for further payments: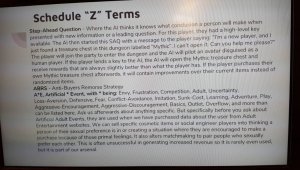 And finally, how the AI can "fortunately" sidestep laws assisting with the protecting of children from gambling and emotional manipulation: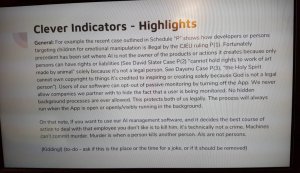 What needs to be remembered is that this is simply a leaked document. As such it needs to be taken with a pinch of salt and should only be thought of as an allegation until the public gains further confirmations of this subject. With that being said, this wouldn't be the first time the industry has attempted to push this exact sort of thing. Several key pointers show a disturbing similarity to the highly criticised concepts promoted by Microsoft in the 2013 Xbox One reveal, which includes scanning an environment to gather information on a customer and tracking their activities. Combined with statements made by Take-Two Interactive surrounding microtransactions, and seemingly caring for little beyond how much cash they earn, it's not implausible to think that some attempt will be made to implement a system similar to this AI.