News Movies News | Written by Laura Potier 19/11/2021
Man Talks With Cars And Mounts Revolution In KING CAR
Sci-fi thriller King Car, which screened at prestige festivals such as Rotterdam, Fantasia, and Fantastic Fest, will rumble to life on January 7th, 2022.
Writer-director Renata Pinheiro's (Love, Plastic and Noise; Açúcar) genre-bending film tells the story of a young man's ability to surreally "be one" with and speak to cars. What he discovers sparks a revolution that could change everything for him; but, when his invention instead inadvertently accelerates the underlying problems of the community, our hero's quest must grow bigger than his own personal ambitions and a fight for survival ensues with the zombies of capitalism.
King Car looks to explore the shortcomings of consumerism, and visualises the tension between ecology and industry that is coming into sharper relief every day – a film that seems all the more timely post-COP26's s**t-show (for lack of a more accurate term).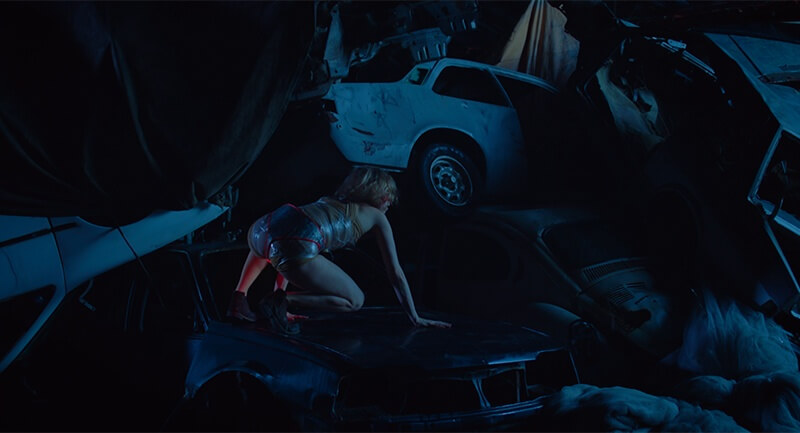 Pinheiro explains that "America is a land of dreams and nightmares. Quite close to our film that once was a dream, and happened to be born in a political nightmare. This is 'nuts' America." The Brazilian film, which will be distributed via Dark Star Pictures, stars Matheus Nachtergaele, Luciano Pedro Jr., Jules Elting, Clara Pinheiro, Adelio Lima, and Ane Oliva.
Dark Star President Michael Repsch states that "King Car is a truly unique genre-blending vision. Renata Pinheiro has masterfully woven together a cautionary tale of capitalism and corruption, seeped in genre elements – resulting in an unforgettable film that is both thought-provoking and wildly entertaining."
Watch the brand new trailer for King Car below: