News News TV | Written by Laura Potier 17/12/2021
Jon Hamm Returns To GOOD OMENS 2 As Angelic A**hole Gabriel
Good Omens indeed: Jon Hamm's smug Archangel Gabriel is returning to the show's second season, alongside David Tennant's demon Crowley and Michael Sheen's angel Aziraphale, an unlikely duo that teamed up to save the world from apocalyptic madness.
"Good Omens 2 just would not be the same without the astonishing Jon Hamm as Gabriel, everyone's worst boss," says Neil Gaiman, who is also back with director and co-showrunner Douglas Mackinnon. "The story that Terry Pratchett and I created all those years ago continues to take us from London's Soho into Heaven and Hell. It's a delight for me to bring back characters we loved (or hated) and bring in new characters, from the shiniest top floors of Heaven to the dankest basements of Hell, to love (or to hate, or to love to hate or hate to love). All of them are part of the strange and unusually beloved family of Good Omens."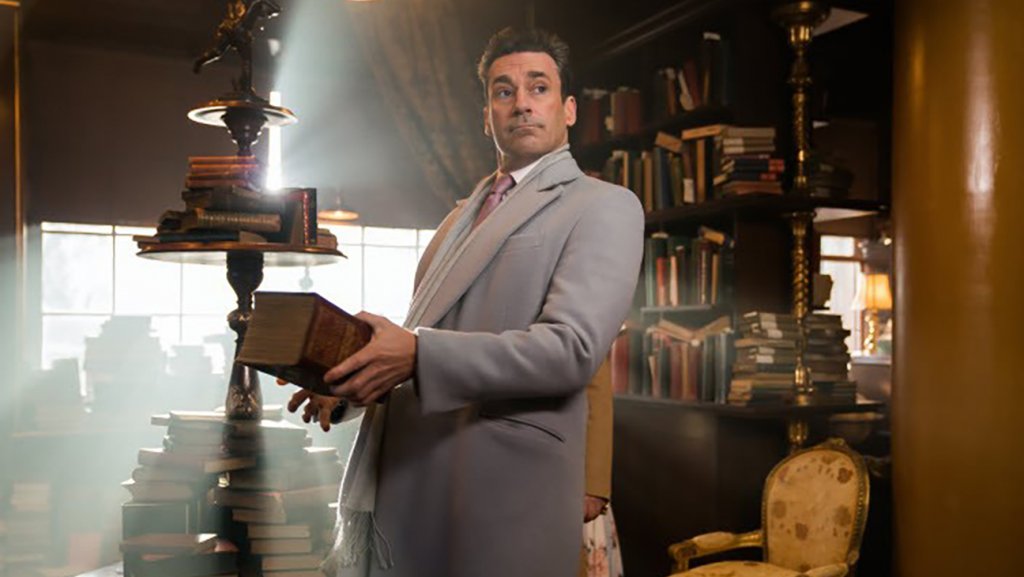 Returning characters are also joined by new cast members, including Liz Carr (The Witcher, Silent Witness) as Saraqael, Quelin Sepulveda as Muriel, and Shelley Conn (Terra Nova) as a resident of Hell. The new season will expand beyond the original source material, since the Apocalypse was thwarted in season 1. As per the Good Omens 2 logline, the new season begins as Aziraphale and Crowley are getting back to easy living amongst mortals... until an unexpected messenger presents them with a surprising mystery.
Mackinnon adds that Hamm "joins us nearly halfway through production," which hopefully means that the Amazon show will return in the latter half of next year.