News Movies | Written by Andrew Pollard 10/07/2018
Jeremy Renner Joins Todd McFarlane's SPAWN
Following last week's speculation that Jeremy Renner was set to land the Twitch Williams role in Todd McFarlane's upcoming Spawn movie, now comes confirmation that the Hawkeye actor will indeed be joining Jamie Foxx in the picture.
McFarlane himself confirmed the news, telling Deadline, "As a first-time director, I wanted to surround myself with the most talent and the most skilled people I can on all fronts. I was lucky enough to land Jason Blum and then Jamie Foxx, and I knew the person on screen the most is this police officer, Twitch Williams. We needed as strong a person as possible because he will be the face of the film. I took my naïve Hollywood approach again, and said let's start at the top and work down. Jeremy was at the top. I'm a huge fan of his. The character doesn't need to be a bodybuilder or GQ handsome. I was looking for somebody who's a person you've met before; I needed someone who can pull off the grief of an average human being. I've seen Jeremy do that in more than a few of his movies. He was at the top of my list, just like Jamie."
For his part, producer Jason Blum added, "Jeremy is the ideal choice for Twitch Williams. He radiates honesty, intelligence and a hard-working, everyman charisma; the same qualities that make Twitch such a compelling character."
The Twitch character is a detective who often teams up with the titular vigilante.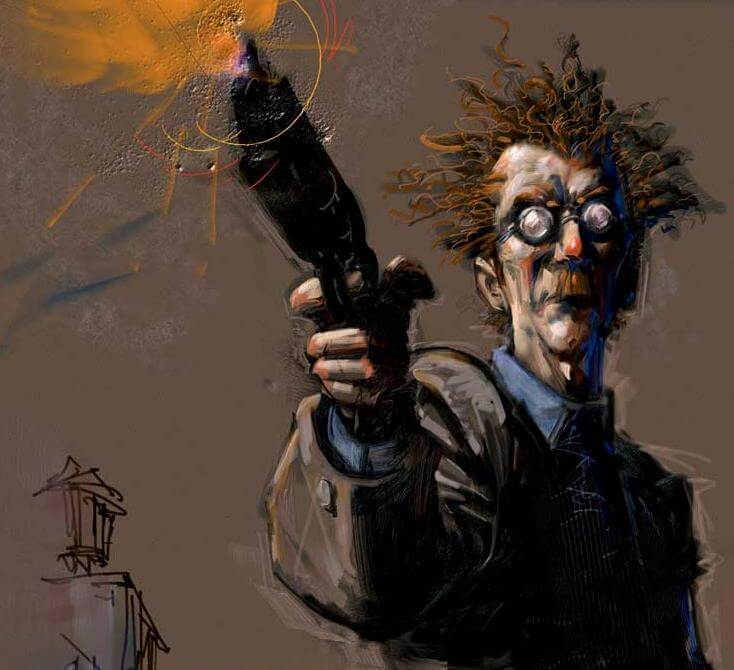 As for Spawn himself, he first appeared back in 1992 when he headlined McFarlane's Spawn #1. A dark and brutal character who was so often deemed an antihero, Spawn quickly became a cult favourite and was often cited as one of the poster boys of the darker books of the day. In terms of powers, his Hellspawn abilities allow him to shape-shift, teleport and get all kinds of nasty with a vast array of weapons.
This won't be the first cinematic outing for Spawn, for Michael Jai White starred as the character in 1997's dud Spawn. Here's hoping this next big screen adventure for this hugely popular character is at least far superior to that balls-up. Given Todd McFarlane's enthusiasm and passion, and Jamie Foxx's impressive credentials (the god-awful Amazing Spider-Man 2 withstanding!), this could turn out to be something quite special if all goes according to plan.
Expect more on Spawn as it continues to develop.