3rd Floor is a new female-driven short film currently doing really well on Kickstarter, but still needs your help to get to its target.
The synopsis is: Jane is a washed-up model in her mid-forties who's stuck in a troubled relationship with Jack, her live-in boyfriend. Shortly after she discovers more lies, she rushes off to Las Vegas to reignite her career, and regain her independence. Things don't go exactly as planned and her life changes forever. Some people are haunted, and Jane discovers she has more in common with the people she meets at the hotel, than she ever imagined.
The short will be directed by Ama Lea, who has contributed to The ABCs of Death 2.5, Red Red and the brilliant anthology Deathcember, and is written and produced by Nancy O'Brien (In the Blood). Kira Reed Lorsch is also on board as a producer, as well as acting in the short. The cast also includes William McNamara (best known for Dario Argento's Opera), Courtney Gains (Children of the Corn), Monique Parent (Chuck), Michael St. Michaels (The Greasy Strangler), Marian Aguilera (Paco's Men), Robert Peters (Tremors), Sarah Nicklin (The Basement), and Heather Branch (Witchcraft XI). More performers will be announced in due course.
An evocative poster has already been designed by the legendary Graham Humphries, who was a guest of honour at this year's STARBURST International Film Festival. One of the world's best regarded poster artists, his work for the British releases of The Evil Dead, Poltergeist and A Nightmare on Elm Street are things of beauty and he regularly provides art for releases by Arrow Video and many more. Check out his 3rd Floor poster below: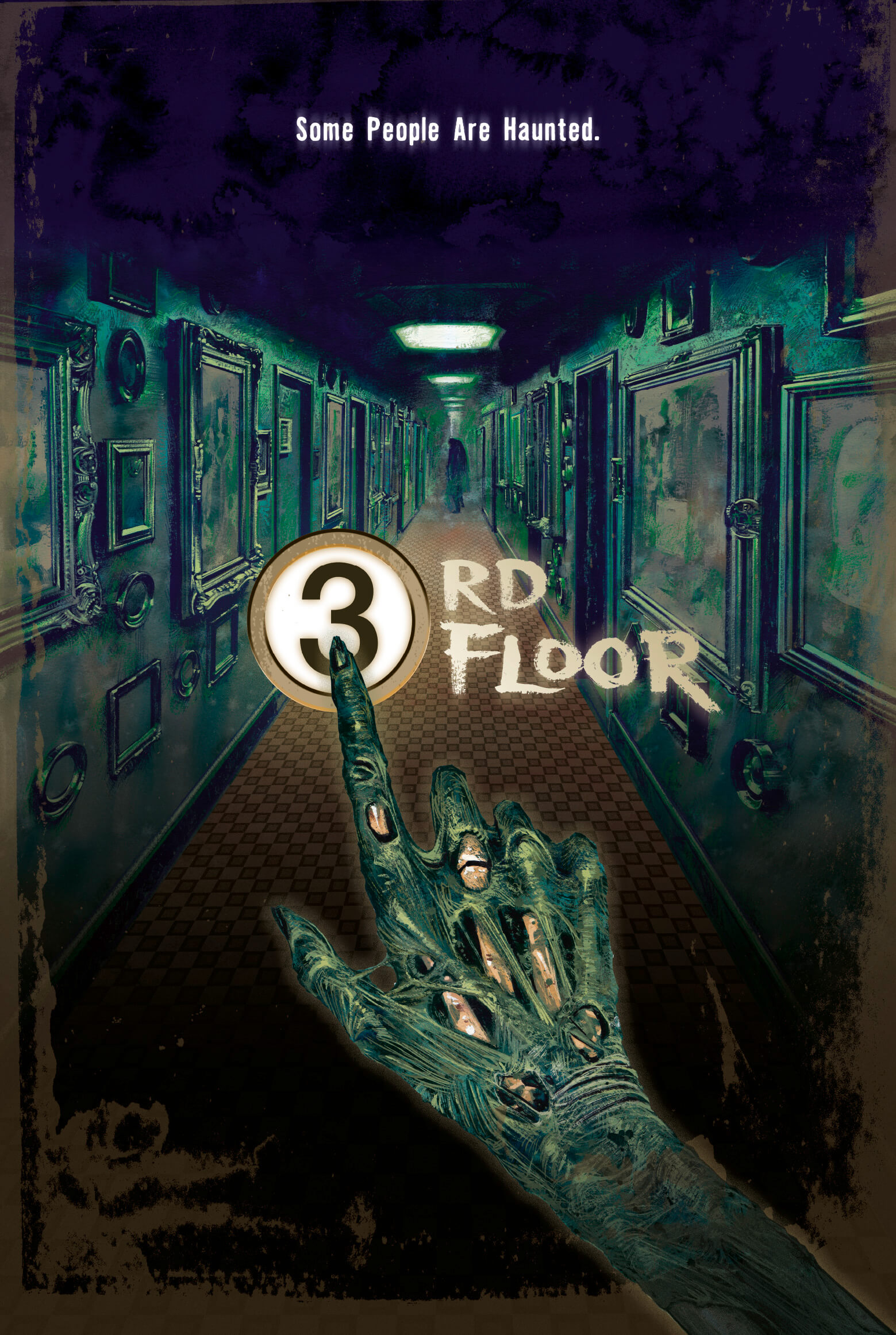 There are lots of great perks to be had for donating, but the best reward is to know that you're helping filmmakers realise their vision, of course!
The Kickstarter runs until June 12th, 2020 and is already so close to the funding total but every little helps. We can't wait to see this on the festival circuit! Head over to https://www.kickstarter.com/projects/3rdfloor/3rd-floor-a-short-indie-horror-film?ref=project_link to pledge or for more information.