News Movies | Written by Martin Unsworth 26/02/2021
Helene Udy Set to Star in THE HAUNTING OF THE LADY-JANE
The Haunting of Lady-Jane, the latest film from director Kemal Yildirim, which is currently crowdfunding on Kickstarter, has added Helene Udy (from 1981's My Bloody Valentine) to the cast list.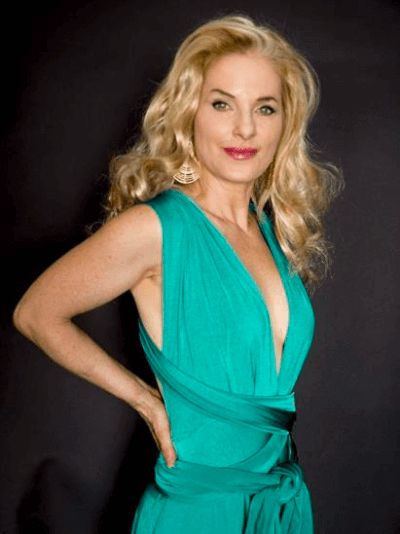 The synopsis of The Haunting of the Lady-Jane is:
The peaceful waterways of the English countryside are plagued by legends of 'RÀN'; a water spirit who collects the bodies of sinful people along the river. After a disturbing incident left Lily emotionally scarred and estranged from her parents she decides to begin her life again. Now a socially aware writer on female empowerment, she decides to tour the country with Zara, whose journey of self-identity has led her to fully explore life. Lily met Zara through her blog, they decide to become travel companions. They see a chance to travel on a barge on the English canals.
Accepting an offer of a free passage up the British canals, Lily and Zara find themselves isolated with Willard, a religiously obsessed hulking man whose past is murkier than the canal waters. The threesome's journey upriver becomes increasingly bizarre and dangerous as Willard's fascination with canal ghosts' surfaces, and the spirit known as 'RÀN' torments them on their journey.
Written and directed by award-winning filmmaker Kemal Yildirim, the film's original screenplay blends the traditional folklore ghost story with modern day themes of identity and the new female journey. Setting the project in rural England was a conscious choice. Taking inspiration from classic British literature, in particular M.R. James, Vernon Lee and the 1989 production of the 'Woman in Black'. The story will focus on the folkloric elements of the British countryside whilst bringing a fresh new horror icon to the screen, making the audience feel the dread of the spirit RÀN.
Director Kemal Yildirim said of the project: "The film's themes of shame, guilt and identity are woven into the landscape of this film. The folklore/horror films and TV shows I grew up with have had a massive impact on my own journey as a film maker. I am a huge horror fan and would really love for all horror fans to get involved and support our crowd funding campaign. We have some fantastic perks which we feel people will like. The crowdfunder is hugely important in making this film so all pledges of support would be appreciated. This film will be drenched in atmosphere and will have scares that the horror fans will hopefully really appreciate, for us telling a great story is key and making sure we give the audience an experience they won't forget."
Find out more and get involved by heading over to Kickstarter: http://kck.st/2Nvs8xG