News News TV | Written by Kris Heys 29/06/2021
Hallelujah! GOOD OMENS is Returning for a Sequel Series!
In some hugely surprising but very welcome news, it's been announced today that 2019's warmly embraced adaptation of the Neil Gaiman/Terry Pratchett novel Good Omens will be continuing in 2022 with a second series!
All principal cast and crew will return for Season 2, which will continue the story of angel Aziraphale and demon Crawley (played by Michael Sheen and David Tennant respectively), following their successful averting of the apocalypse.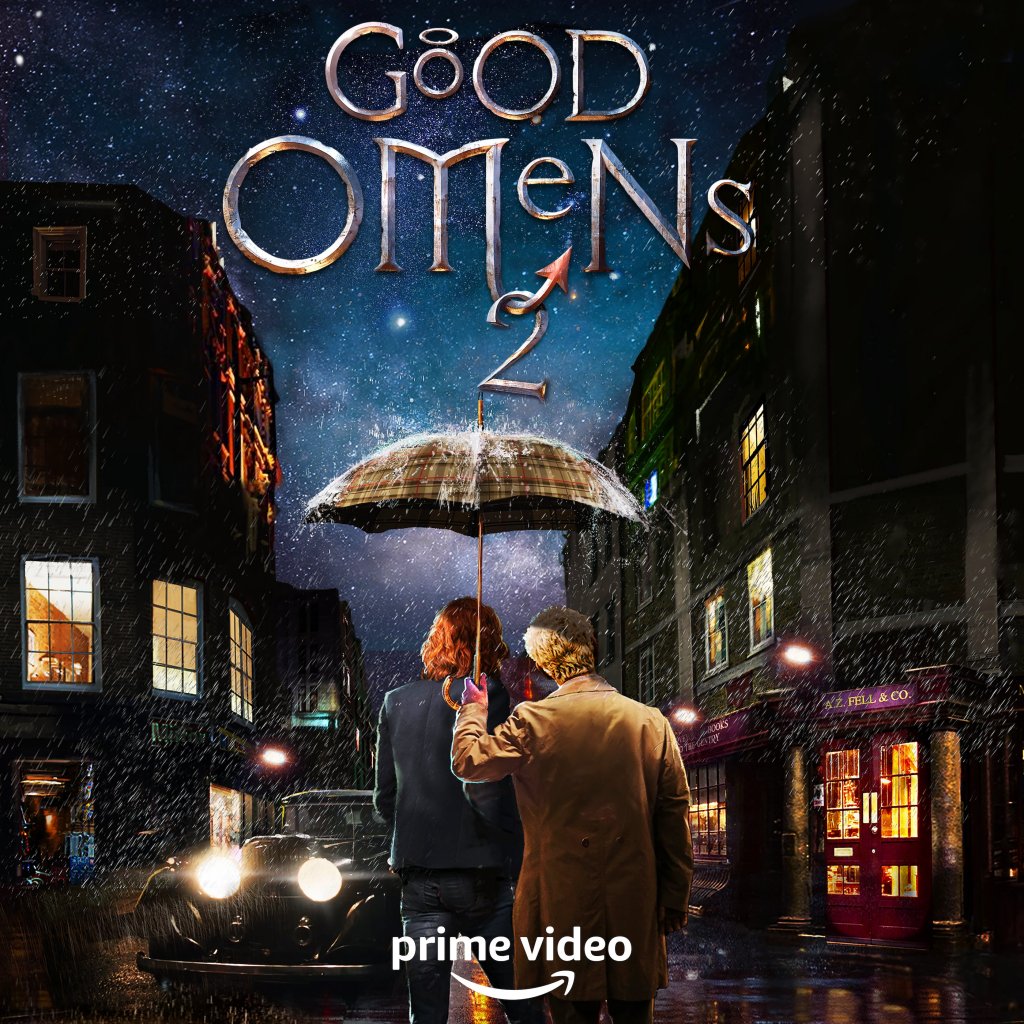 Although never published, Pratchett and Gaiman plotted out a sequel thirty-two years ago, which, according to the latter creator, will see the characters "back in Soho, and all through time and space, solving a mystery, which starts with an angel wandering through Soho, with no memory."
The new season will comprise of six episodes and will shoot in Scotland later this year. Though the first season was a joint collaboration between the BBC and Amazon, the Beeb will not be involved this time out.
Expect more news on Good Omens 2 as production develops...
Source: THR