News TV | Written by Andrew Pollard 02/06/2018
FX Renews LEGION for a Third Season
While some genre favourites have fallen by the wayside in the past month or so – most notably The Exorcist and Lucifer being sadly cancelled – there's some good news regarding another go-to TV series of many a genre fan. As the headline suggests, FX has moved to renew Legion for a third season.
FX announced the news themselves, with President of Original Programming Eric Schrier enthusing, "Legion has redefined the superhero drama and exceeded all expectations as the intensity and revelation build through the second season. We are incredibly proud of Noah Hawley's achievement and are honoured to continue the series as it pushes the boundaries of conventional television storytelling. We are also grateful for the contributions of our executive producers, John Cameron, Lauren Shuler Donner, Simon Kinberg, and Jeph Loeb with Marvel Television, as well as our outstanding cast and crew of this groundbreaking show."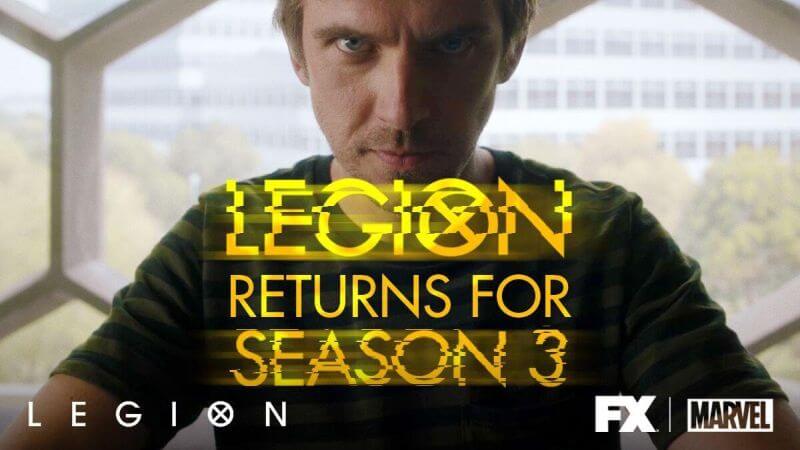 At present, the series has three episodes of its second season left to air, and the news of a renewal for a third season should put a smile on the face of many of our readers.
For those who have yet to check out Legion, the official blurb on the current second year reads:
Based on the Marvel Comics by Chris Claremont and Bill Sienkiewicz, Legion follows the story of David Haller, a man who believed he was schizophrenic but discovered he might be the most powerful mutant in the world. With help from a team of specialists, David harnessed his unique abilities and learned he'd been haunted by a malicious parasite. Now, David is all that stands in the way of Amahl Farouk from attaining infinite and world-ending power.
Legion airs on FOX here in the UK.