News News TV | Written by Laura Potier 25/11/2021
Watch The Series Trailer For The Russo Brothers' Horror Sci-Fi FROM
Epix has released the first full-length trailer for its upcoming sci-fi horror series, the mysteriously titled (and not at all search-friendly) From. Created by Crater's John Griffin and executive produced by the Russo brothers, the show is set to premiere on February 20th, 2022.
From unravels the mystery of a nightmarish town in middle America that traps all those who enter. As the unwilling residents fight to keep a sense of normalcy and continue to search for a way out, they must also survive the threats from the surrounding forest... including the terrifying creatures that come out once the sun goes down. And by "terrifying creatures," we do mean creepy old ladies knocking at the window.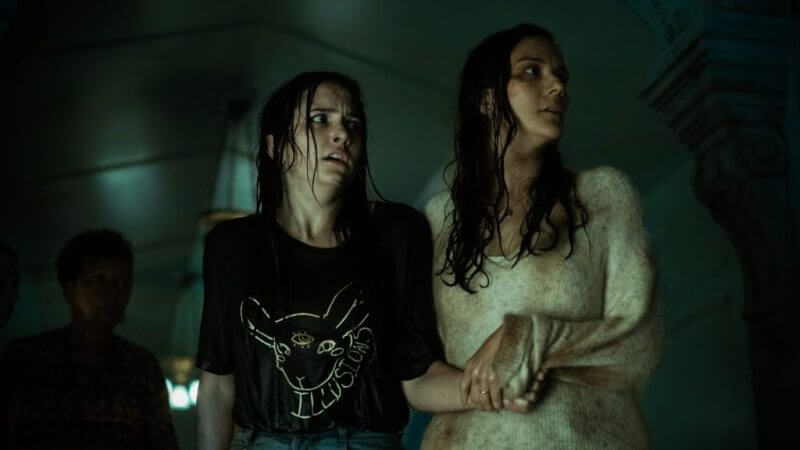 The show boasts a great cast, including Harold Perrineau (Lost, The Matrix Reloaded), Eion Bailey (Once Upon A Time, Stalker), Catalina Sandino Moreno (Falling Skies, A Most Violent Year), Avery Konrad (Sacred Lies), Hannah Cheramy (Van Helsing), and Ricky He (The Good Doctor).Veteran Jack Bender, whose credits include Lost, Game of Thrones and Mr. Mercedes, directs the first four of the ten episodes.
Outside of the United States, From will be distributed by Netflix as an original series, though it's unclear whether the streaming date will be the same as its broadcast premiere.
Watch the trailer for From below: