News TV | Written by Andrew Pollard 18/01/2018
THE FLASH's Elongated Man Suits Up
With The CW's The Flash having now returned from its mid-season break over in the US, the network has now released the first images of Hartley Sawyer's Ralph Dibny in his new superhero outfit.
Dibny, of course, is a longtime comic-book character better known as Elongated Man, and he was brought in to the Grant Gustin-starrer earlier in the show's current fourth season. Having worn an awful make-do grey costume when danger has come a-calling so far, finally poor Ralph is becoming a fully-fledged member of the capes 'n' tights club.
The first appearance of the suited-up Elongated Man will happen in the The Elongated Knight Rises episode which airs next Tuesday in the US. The official blurb on that episode reads:
When a familiar villain returns to terrorize Central City, Ralph must rise up to defend the innocent while Barry is detained by his trial. Meanwhile, Barry searches for the strength to keep his optimism alive in the face of his new circumstances.
Click on the below images for a bigger look at Dibny's swanky new duds: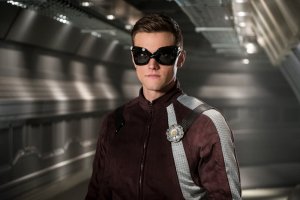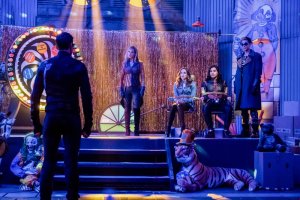 For UK viewers, The Flash – not to mention Arrow, Supergirl and DC's Legends of Tomorrow – are due to return to Sky1 imminently. No exact date has been revealed just yet, but we should hopefully see these heroes back in action on UK screens in a matter of weeks.