News TV | Written by Andrew Pollard 31/03/2019
First Official Look at Brec Bassinger as STARGIRL
Straight from WonderCon, we've now been given our first official look at Brec Bassinger as the titular heroine of DC Universe's upcoming Stargirl show.
Be sure to check out Bassinger's Courtney Whitmore below: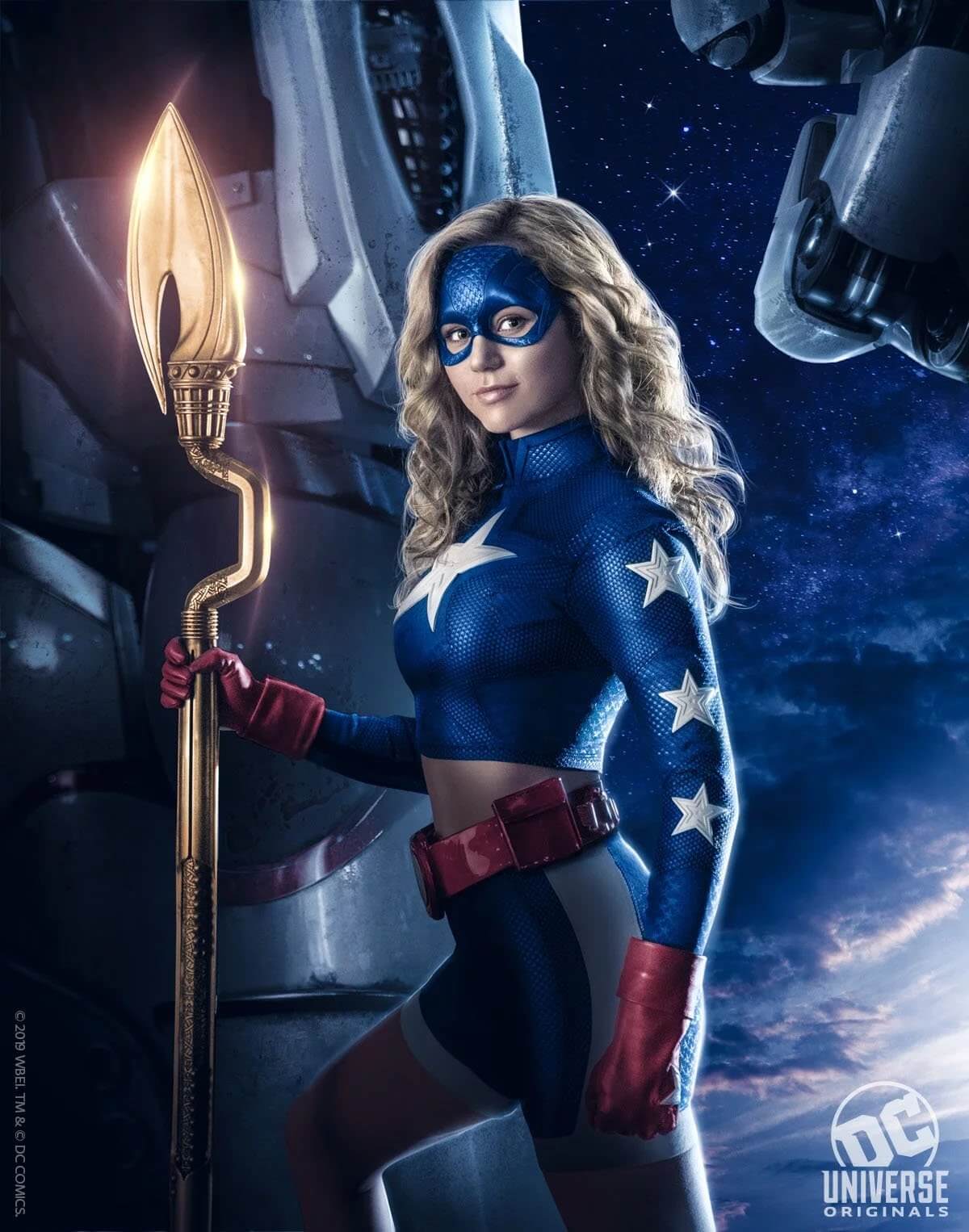 In regards to how this outfit matches up to Stargirl's comic-book appearance, it's a relatively faithful depiction that will be sure to please fans of the character.
Joining Brec Bassinger's Courtney Whitmore, Stargirl will also feature Luke Wilson as S.T.R.I.P.E., Amy Smart as Barbara Whitmore, Henry Thomas as Doctor Mid-Nite, Joel McHale as Starman, Brian Stapf as Wildcat, Lou Ferrigno Jr. as Hourman, and roles for Anjielka Washington and Giancarlo Esposito. On the other side of the fence, the villains of the piece so far will be Neil Hopkins as Sportsmaster, Joy Omanski as Tigress, and Nelson Lee as Dragon as the series gets set to feature the nefarious Injustice Society to do battle with some of the JSA's finest heroes.
The early synopsis on Stargirl reads:
Stargirl will follow the story of Courtney Whitmore (Bassinger) who is a smart, athletic and above all else kind girl. This high school teenager's seemingly perfect life hits a major speedbump when her mother gets married and her new family moves from Los Angeles, California to Blue Valley, Nebraska. Struggling to adapt to a new school, make new friends and deal with a new step-family, Courtney discovers her step-father has a secret; he used to be the sidekick to a superhero. "Borrowing" the long-lost hero's cosmic staff, Courtney becomes the unlikely inspiration for an entirely new generation of superheroes.
The iconic Geoff Johns is on writing and producing duties for Stargirl, with him famously having created the Courtney Whitmore character following the tragic death of his own sister.
As ever, expect more on Stargirl as it continues to develop.