News TV | Written by Andrew Pollard 09/10/2018
First Look at Ruby Rose as BATWOMAN
With Ruby Rose now confirmed to be playing Batwoman in The CW's Arrowverse, we've been given our first glimpse at the Orange is the New Black star in the cape 'n' cowl.
Click on the image below for a closer look: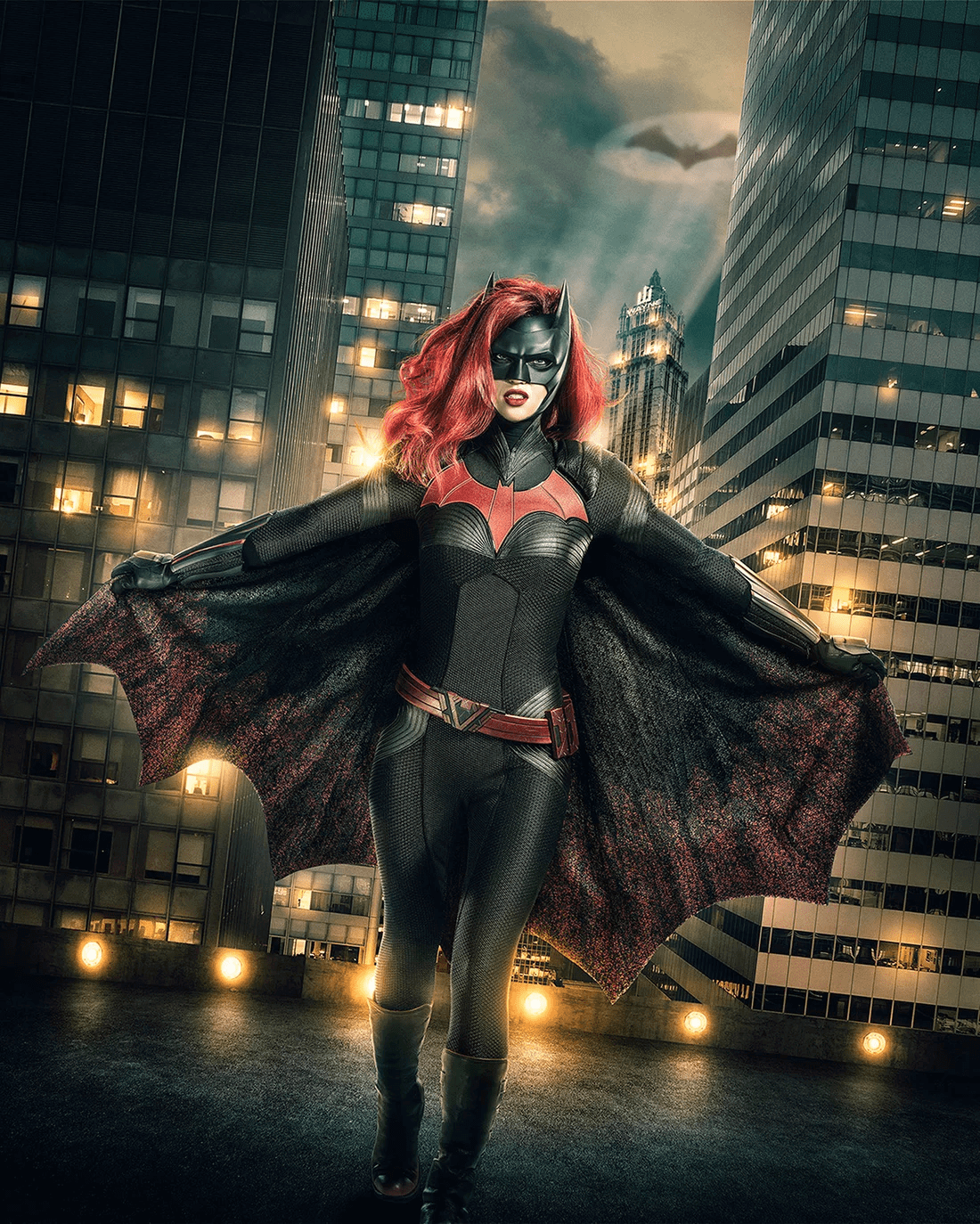 Rose's Batwoman will debut in this December's Arrowverse crossover, joining the likes of Stephen Amell's Green Arrow, Grant Gustin's Flash, Melissa Benoist's Supergirl, and Tyler Hoechlin's Superman in a plot that will seemingly see our heroes battling the Monitor in Gotham City. The multiverse-spanning rogue will be played by Designated Survivor's LaMonica Garett, and Lost's Jeremy Davies is also on board to play insane Arkham doc, John Neegan.
From there, the current plan is for Rose to headline her own Batwoman series once the crossover effort is done and dusted.
For those not familiar with Batwoman, she's a character who's found herself back in the spotlight again in more recent years, although her origins actually date back to a 1956 debut as Kathy Kane in Detective Comics #233. The Kathy Kane character was a creation of Edmond Hamilton and Sheldon Moldoff, and soon became synonymous with the Silver Age expansion of Batman's supporting cast of players.
In more recent years, Batwoman was given a spruce up as part of DC Comics' New 52 reinvention. Now while The New 52 as a concept was largely flawed and found wanting for a number of reasons, the change to Batwoman was one of the more positive moves to come from the rejig. After seemingly dropping off the face of the Earth, Batwoman was brought back into the fold in that 2006 refresh, reimagined as Kate Kane, a Jewish lesbian with bucket-loads of cash behind her. Inspired by Batman, she decided to use her hefty resources to don the cape and cowl and become one of Gotham City's protectors.