News Movies | Written by Andrew Pollard 06/06/2018
First Images from this October's HALLOWEEN
Can you smell that? While that could well be something rotting in the corner of Moonbase Alpha, we'd like to say that it's the hot stench of anticipation. And not just any old anticipation, but anticipation for this October's return for the Halloween franchise. To add further to your excitement levels, we've now been given our first look at the film.
We already know that the first trailer for Halloween will be released this Friday, and now we've been given a look at the iconic duo of Laurie Strode and Michael Myers. Courtesy of USA Today, you can find the images below: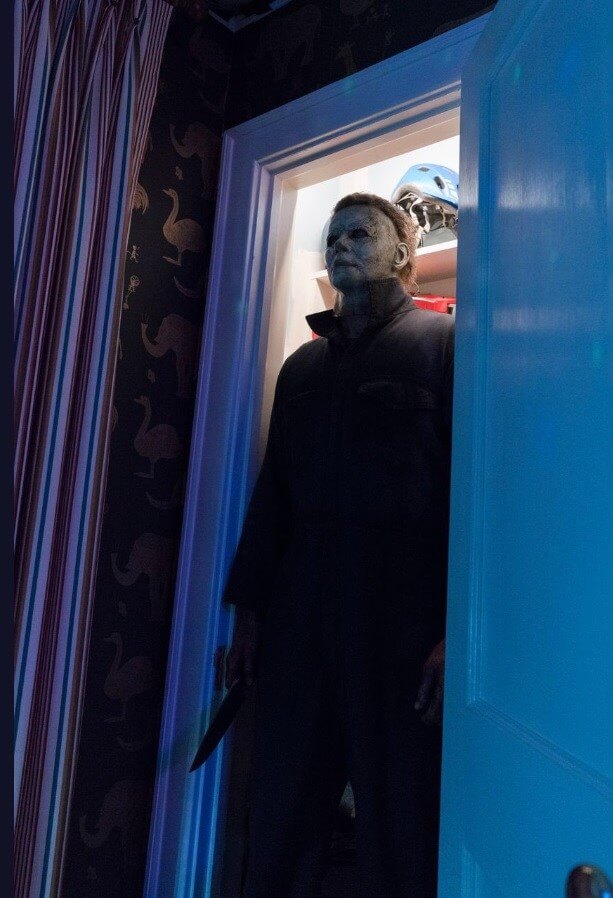 In addition to these stills, the outlet also managed to score some swanky new plot details for the picture. As they put it:
A British documentary crew comes to the States to visit Michael in prison for a retrospective of the maniac's night of terror – but their project becomes way more interesting when Myers escapes custody, retrieves his signature mask and seeks revenge on Laurie, with others naturally being part of his impressive career body count along the way. In the decades following the fateful Halloween night that forever altered the former babysitter's life, Laurie has armed and prepped herself for Michael's inevitable return – to the detriment of her family, including daughter Karen (Judy Greer) and granddaughter Allyson (Andi Matichak).
To be directed by David Gordon Green, Halloween is currently set for an October 19th release.