Features | Written by STARBURST 12/12/2018
(ENDED) Win Vinyl & Signed Goodies For New Sci-Fi Movie KIN
This is out now on digital and on Blu-ray and DVD December 26th from Lionsgate UK but we have two very special bundles of prizes to get your hands on first.
Kin DVD
Kin Soundtrack Vinyl LP by Mogwai
Signed Mogwai 12x12 alternative 'Kin' LP artwork print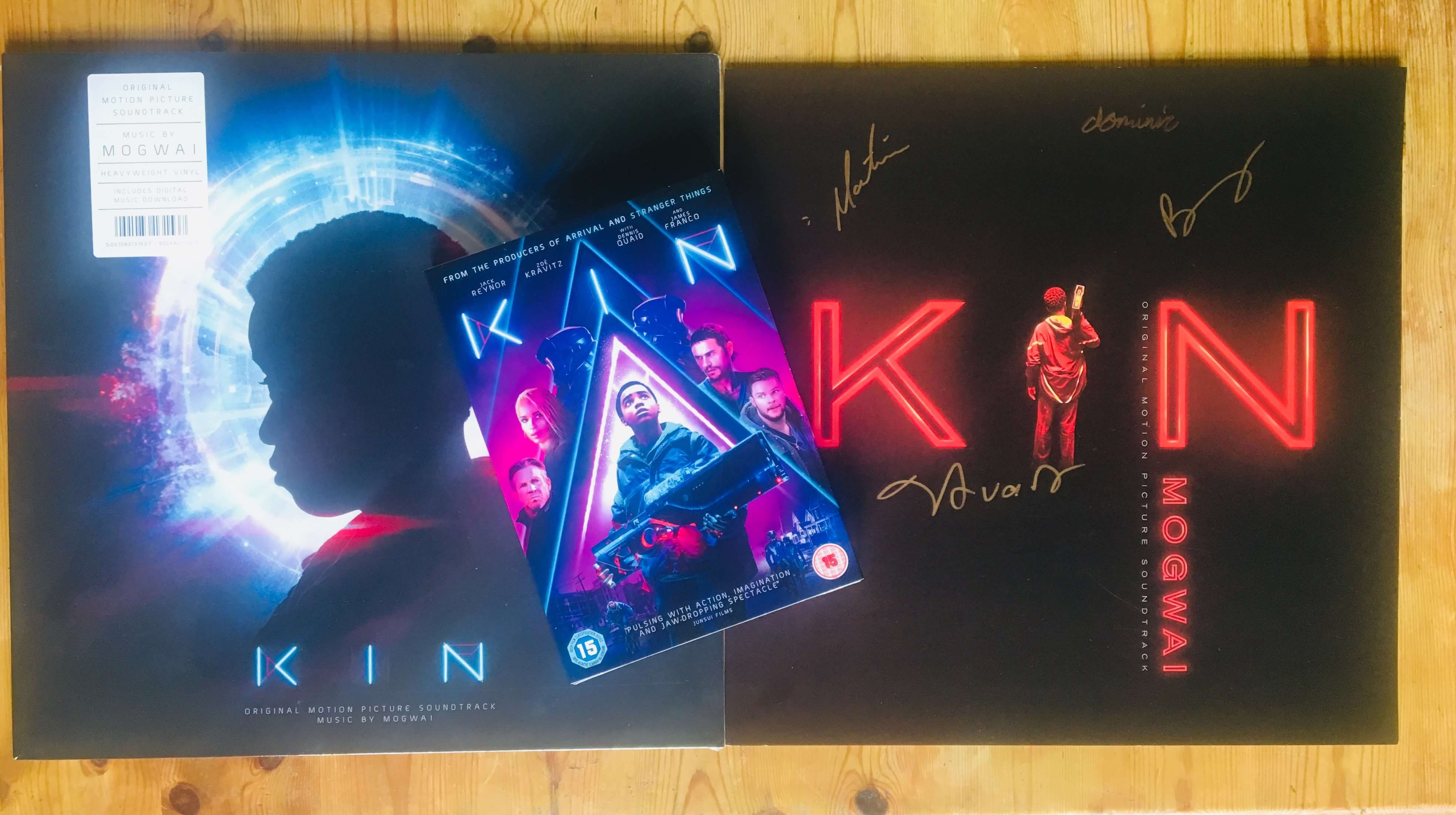 To be in with a chance of winning this brilliant prize, simply answer the below question:
What 80s movie features Dennis Quaid crash landing after a star battle and having to join forces with an alien soldier from a warring planet to survive the brutal elements?
a) Innerspace
b) Enemy Mine
c) Dreamscape
Email your answer, along with your address details, to comp@starburstmagazine.com labelled KIN before midnight on Thursday December 20th.
The official word on this new release reads:
14-year-old Eli (Myles Truitt) lives in Detroit with his father Hal (Dennis Quaid). On the eve of his estranged brother Jimmy's (Jack Reynor) return from prison, Eli breaks into an abandoned building site, where he stumbles upon the aftermath of an intense shoot out and a mysterious otherworldly weapon hidden amongst the rubble…
Back at home, Jimmy's arrival causes trouble for the family as he struggles to pay back local gangster Taylor (James Franco), the man who kept him alive inside. After a disastrous attempt to secure money ends in tragedy, Jimmy hits the road with Eli in
tow. Chased by a criminal gang bent on revenge, it turns out that Eli's weapon brings a much more dangerous set of pursuers, who may not be from this world.
With an all-star cast and a stunning soundtrack from Mogwai, Kin blends sci-fi and action in a slick, stylish thriller about family, loss and corruption.
Starring Jack Reynor (Free Fire), Zoë Kravitz (Mad Max: Fury Road), Carrie Coon (Avengers: Infinity War), with Dennis Quaid (The Day After Tomorrow), and James Franco (127 Hours), and introducing newcomer Myles Truitt.
Directed by Jonathan & Josh Baker and based on their award-winning short film 'BAG MAN'. Produced by Shawn Levy & Dan Cohen (Stranger Things), and Michael B. Jordan (Black Panther).
Kin: Original Motion Picture Soundtrack by Mogwai.
Available now on Digital with DVD & Blu-ray™  December 26th
Kin DVD and Blu-ray™ Special Features:
Audio Commentary with Co-Directors Jonathan & Josh Baker Screenwriter Daniel Casey
Bag Man: Original Short (with optional audio commentary by co-directors Jonathan and Josh Baker) (Blu-ray™ only)
Enhanced Visual FX Breakdown
Theatrical Trailer
Thicker Than Water: The Making of Kin (Blu-ray™ only)
Deleted Scenes (Blu-ray™ only)
Learned Behaviour: Special Features at Work (Blu-ray™ only)
Runtime: 99 mins
Certificate: 15
Terms & Conditions:
Lionsgate UK and STARBURST do not accept any responsibility for late or lost entries due to the Internet or email problems. Proof of sending is not proof of receipt. Entrants must supply full details as required on the competition page, and comply with all rules to be eligible for the prizes. No responsibility is accepted for ineligible entries or entries made fraudulently. Unless otherwise stated, the Competition is not open to employees of: (a) the Company; and (b) any third party appointed by the Company to organise and/or manage the Competition; and (c) the Competition sponsor(s). This competition is a game promoted STARBURST. STARBURST's decision is final in every situation and no correspondence will be entered into. STARBURST reserves the right to cancel the competition at any stage, if deemed necessary in its opinion, and if circumstances arise outside of its control. Entrants must be UK residents and 18 or over. Entrants will be deemed to have accepted these rules and to agree to be bound by them when entering this competition. The winners will be drawn at random from all the correct entries, and only they will be contacted personally. Prize must be taken as stated and cannot be deferred. There will be no cash alternatives. STARBURST routinely adds the email addresses of competition entrants to the regular newsletter, in order to keep entrants informed of upcoming competition opportunities. Details of how to unsubscribe are contained within each newsletter. All information held by STARBURST will not be disclosed to any third parties