Features | Written by Andrew Pollard 08/10/2018
[ENDED] Win Three of Eureka's New Horror Releases
Well, how about this for a pretty stunning prize?!
With Monkey Shines, Troll: The Complete Collection, and Night of the Creeps all getting crammed new releases from the folks at Eureka, we've got three sets of all three of these releases to give away.
To be in with a chance of winning a set featuring all three of these new releases, simply answer the below question:
Monkey Shines director George A. Romero famously helmed which 1968 classic?
a) Night of the Living Dead
b) Deadpool
c) The Walking Dead
Email your answer, along with your address details, to comp@starburstmagazine.com labelled Eureka Horror before midnight on Sunday, October 21st.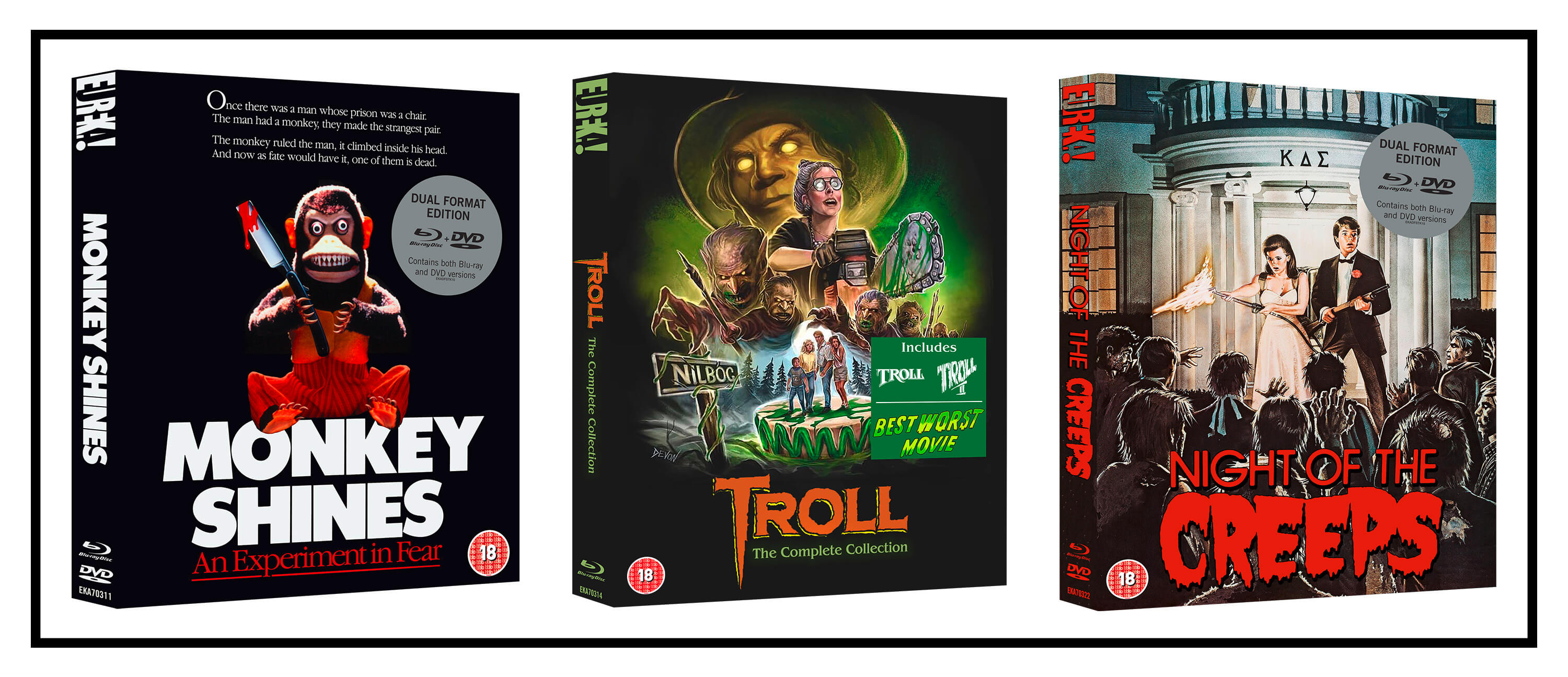 To give you an idea  of what to expect from these cult favourites, be sure to check out the trailers below:
MONKEY SHINES, George A. Romero's spellbinding and twisted thriller, is OUT NOW on Dual Format and can be purchased here.
TROLL: THE COMPLETE COLLECTION, a celebration of one of the greatest 'bad movies' ever made, is OUT NOW on Blu-ray and can be purchased here.
NIGHT OF THE CREEPS, a frightening, funny and essential B-movie horror, is OUT NOW on Dual Format and can be purchased here.