Features | Written by STARBURST 04/10/2022
[ENDED] Win THE SCARY OF SIXTY-FIRST Limited Edition Blu-ray
Acclaimed horror film The Scary of Sixty-First is out now on limited edition Blu-ray, and we have a copy to give away! Just watch the trailer, read on, and enter below…
A stylish, giallo-inspired tale of possession from Succession star Dasha Nekrasova, The Scary of Sixty-First is a must-see New York story of gruesome frights, daring provocation and pitch-black humour.
Addie and Noelle can't believe their luck when they discover an affordable apartment on Manhattan's famous Upper East Side. As soon as they move in, Addie starts acting odd, sucking her thumb and speaking in a childlike fashion. With the help of a mysterious conspiracy theorist, they soon discover the apartment harbours a dark secret: the property was owned by disgraced millionaire Jeffrey Epstein and Addie is possessed by one of the sex offender's victims.
Bold, daring and unlike anything that has come before it, Fractured Visions is proud to present Dasha Nekrasova's darkly-comic horror, a film that is guaranteed to leave your jaw on the floor.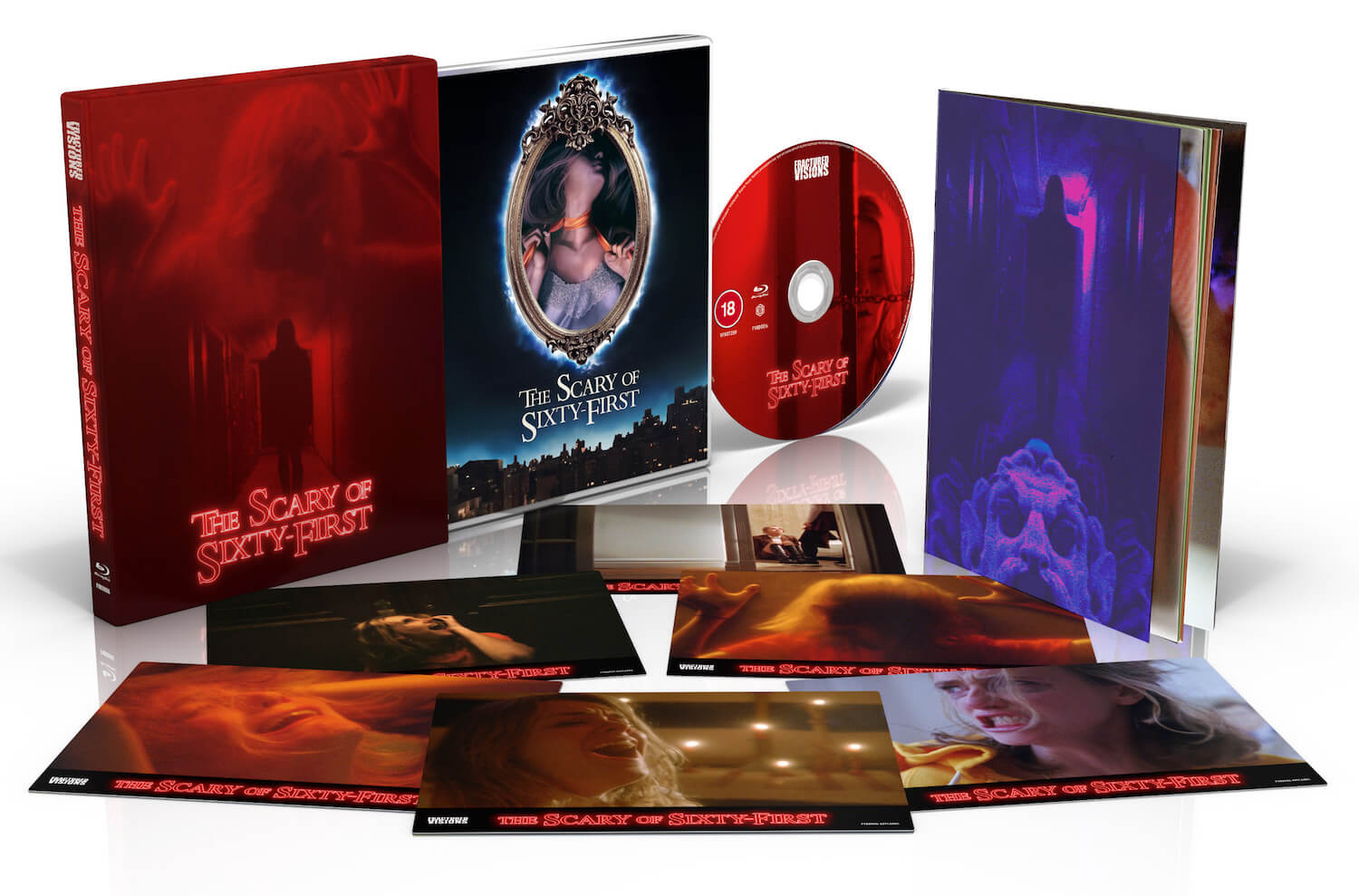 OUT NOW ON LIMITED EDITION BLU-RAY
Collector's Edition Special Content:
Collector's Edition Slipcase with new artwork by Chris Crow & Sloth Visuals
Collector's Edition Booklet: Includes new essays by Caitlyn Downs, Zoé Rose Smith and Janine Pipe
6 Art Cards
Limited to 2,000 units
Collector's Edition Content:
Audio Commentary with Dasha Nekrasova and co-writer/actress Madeline Quinn
Audio Commentary with film historians and authors Alexandra Heller-Nicholas and Josh Nelson
Q&A with Dasha Nekrasova from Beyond Fest 2021
"Metaphysical Repercussions" - an interview with co-writer/director/actress Dasha Nekrasova
"Doing the Undoable and Saying the Unsayable" - an interview with actress Betsey Brown
"Watching the (Armchair) Detectives" - an interview with producer/actor Mark H. Rapaport
Trailer
a Rafflecopter giveaway
The Scary of Sixty-First is out now on limited edition Blu-ray