Features | Written by Andrew Pollard 19/11/2018
ENDED] Win STAR TREK: DISCOVERY on Blu-ray!
Star Trek: Discovery, the latest instalment in one of the most iconic and influential television franchises in history, is available on DVD & Blu-ray from 19th November. To celebrate Universal Pictures Home Entertainment are delighted to offer three lucky winners a copy of series one on Blu-Ray including a trove of compelling featurettes and other special features
To be in with a chance of winning this fantastic prize, simply answer the below question:
In the original Star Trek series, William Shatner famously played which character?
a) Captain America
b) Captain Kirk
c) Captain Planet
Email your answer, along with your address details, to comp@starburstmagazine.com labelled Star Trek: Discovery before midnight on Sunday, December 2nd.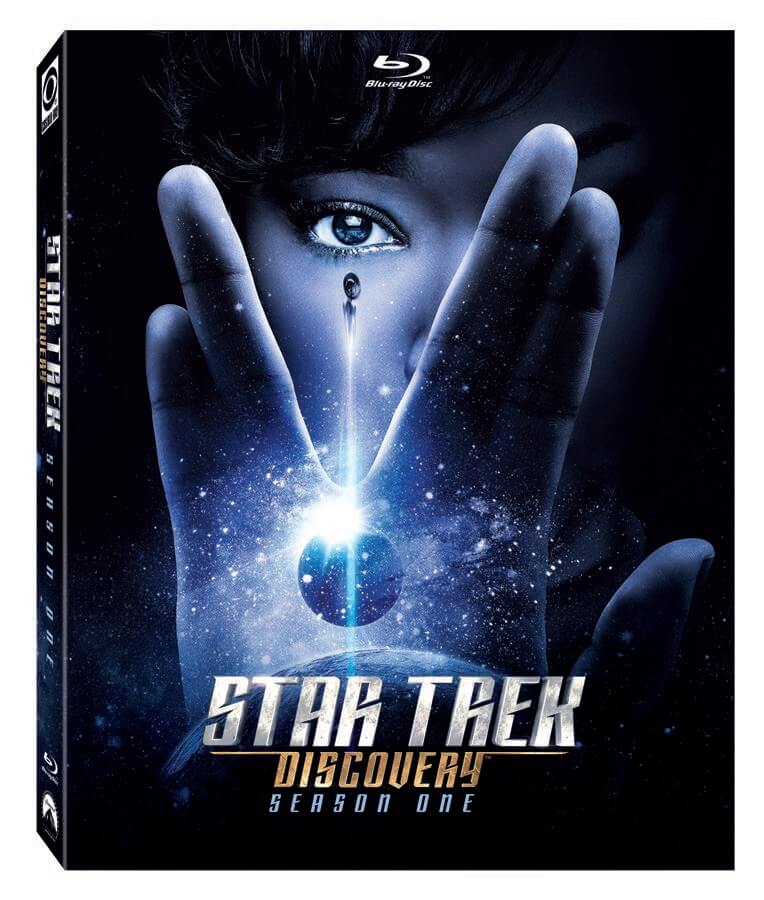 To give you an idea of what to expect from the Star Trek: Discovery's hugely impressive debut season, be sure to check out the below trailer:
STAR TREK: DISCOVERY follows the voyages of Starfleet on their missions to discover new worlds and new life forms, and one Starfleet officer who must learn that to truly understand all things alien, you must first understand yourself. The series features a new ship and new characters while embracing the same ideology and hope for the future that inspired a generation of dreamers and doers.  STAR TREK: DISCOVERY stars Sonequa Martin-Green ("First Officer Michael Burnham"), Jason Isaacs ("Captain Gabriel Lorca"), Doug Jones ("Lt. Commander Saru"), Shazad Latif ("Lt. Ash Tyler"), Mary Wiseman ("Cadet Sylvia Tilly"), Anthony Rapp ("Lt. Paul Stamets") along with guest stars James Frain ("Ambassador Sarek"), Rainn Wilson (Harry Mudd) and Michelle Yeoh (Captain Philippa Georgiou).
Season One of Star Trek: Discovery is out now on Blu-ray and DVD.