Features | Written by STARBURST 03/02/2021
[Ended] Win Roger Corman's THE MASQUE OF THE RED DEATH on Blu-ray
We've teamed up with StudioCanal to giveaway three copies of Roger Corman's classic The Masque of the Red Death on Blu-ray.
The release is out now and is packed with special features, and boasts two versions of the film, including a brand new 4K restoration of the unseen extended version of the film. All you have to do for a chance to win a copy is read on and enter the competition below.
Synopsis: A stunning new 4K restoration from The Film Foundation and The Academy of Roger Corman's 1964 classic THE MASQUE OF THE RED DEATH. This is the first ever fully uncut, extended version of the film to be available. Vincent Price stars as evil Prince Prospero who sells his soul to the devil and then enjoys the latter's patronage by living the most decadent and lavish lifestyle he can manage. He derides even more pleasure from the perverse satisfaction he takes in seeing his impoverished subjects fall victim to a painful and devastating plague that is sweeping the land.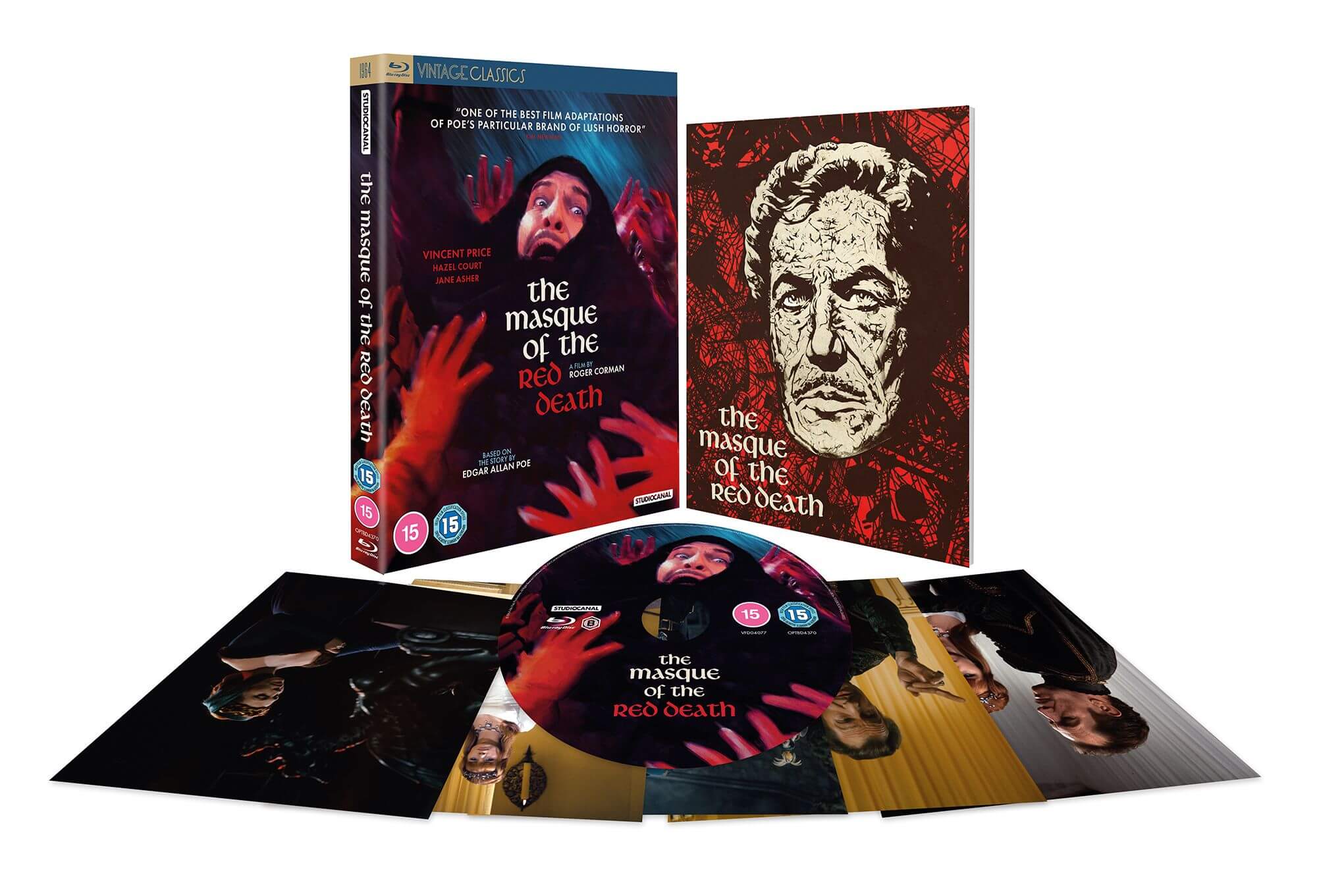 SPECIAL FEATURES
- New: Colour and Censorship in The Masque of the Red Death: Interview with Professor Keith Johnston
- New: Audio Commentary with Kim Newman and Sean Hogan
- Roger Corman: In Conversation with Kim Newman at the BFI
- Behind the scenes stills gallery
- Booklet written film preservationist at The Academy Tessa Idlewine
- Art cards
a Rafflecopter giveaway
The Masque of the Red Death is out now on Blu-ray from StudioCanal.